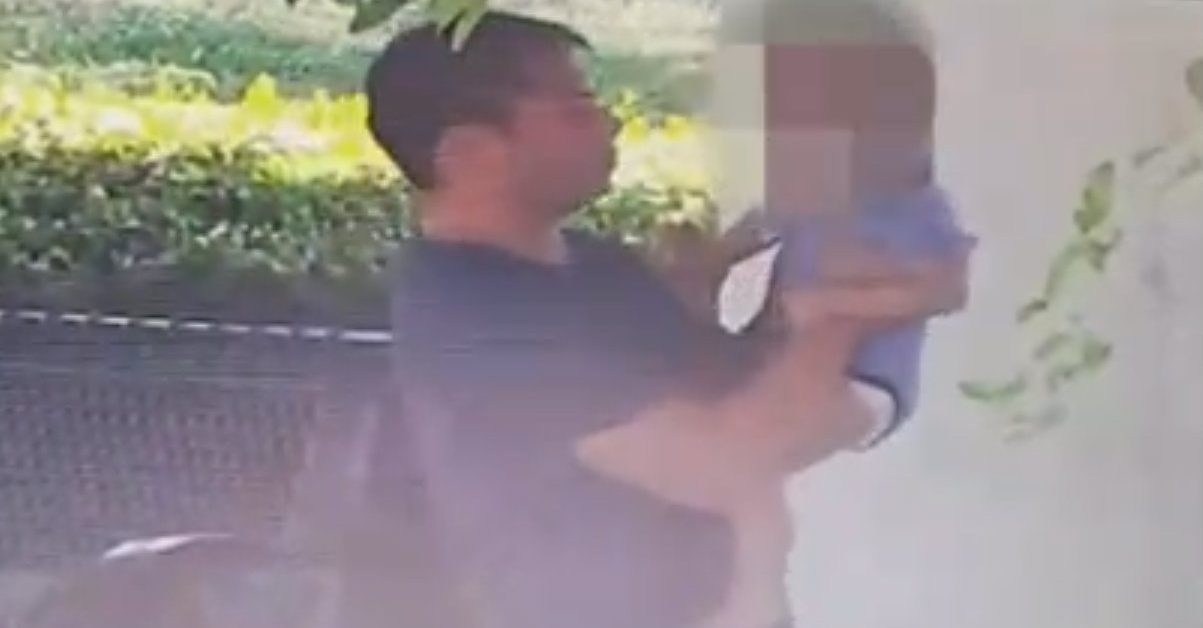 A father in Riverside, California has been arrested after allegedly attacking his girlfriend–by swinging his own one-year-old son at her. The child is now reportedly with the biological mother. Jail records obtained by Law&Crime show that Techhoak Danny Lim, 27, was booked Thursday on a count each of felony child abuse and misdemeanor domestic violence.
Cops said they first learned about the allegation after one of Lim's neighbors reached out to them, according to The Press Enterprise. The man heard yelling and checked his surveillance camera, said Riverside police Detective Jerilynn Czobakowski. What he allegedly saw caused him to immediately call the cops.
"Thank goodness that resident called police," Czobakowski said.
According to cops, Lim's girlfriend left his home at a gated community, but he followed her. That surveillance footage allegedly showed him picking up his one-year-old son, and swinging the boy at the woman.
"The video shows him hitting her with the baby like a baseball bat," Czobakowski said.
The boy sustained cuts, bruises, and bled in an ear, she said. He received car at a hospital, was released, and is now with his biological mother, Czobakowski said. She explained that both parents shared visitation rights, and it was the father's day to watch over the child.
Riverside police Sgt. Jayson Wood said that the footage also made it to Facebook, and cops received calls about it Monday and Tuesday.
Lim was released Friday after posting $50,000 bail, and is scheduled for a court hearing on Sept. 7. He could not be reached for comment.
[Screengrab via KCTV]
Have a tip we should know? [email protected]