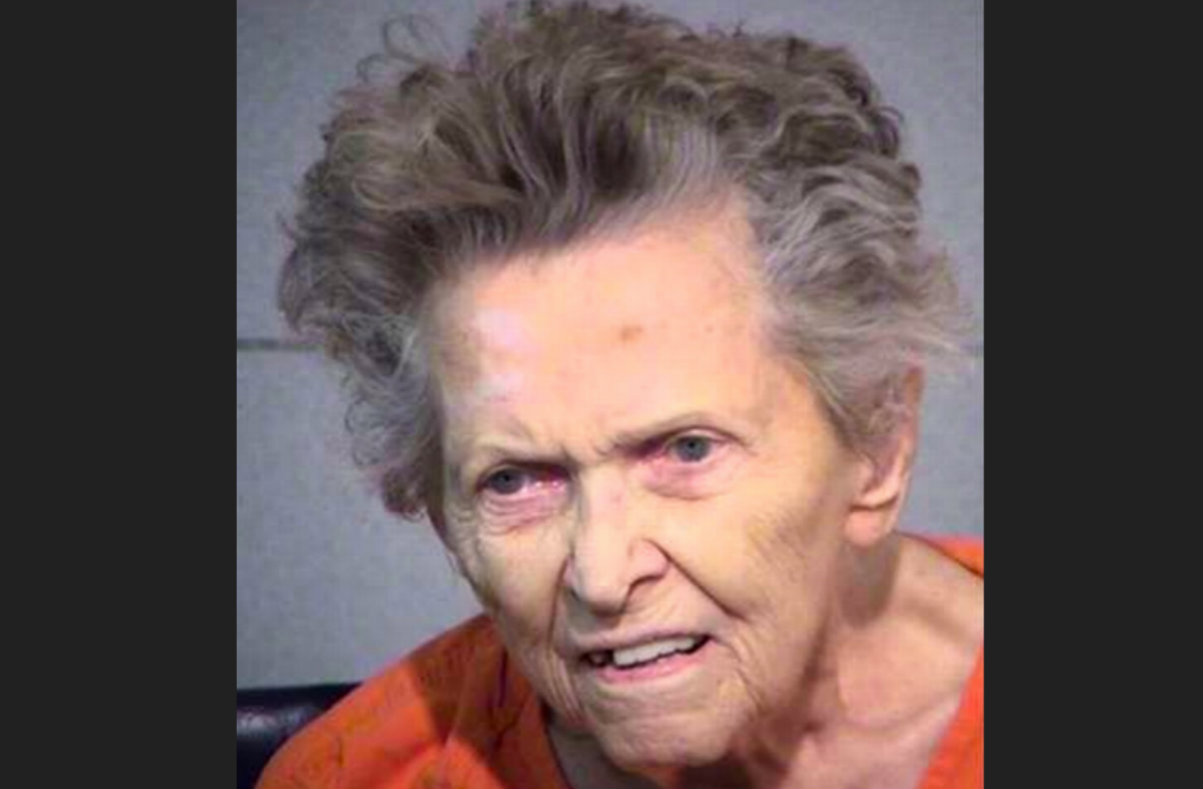 A 92-year-old Arizona woman was arrested Monday after allegedly killing her 72-year-old son because he wanted to put her in an assisted living facility. Even The Maricopa County Sheriff's Office called this case "a bizarre turn of events." Anna Mae Blessing faces a count each of first-degree murder, aggravated assault with a deadly weapon, and kidnapping.
Deputies responded to a call for "unknown trouble" at a resident Monday morning, and they later figured out that this was a shooting, said a Maricopa County Sheriff's Office statement. They were told that for a few days, Blessing had been mulling over her son's motivation to put her in a nursing home. Blessing allegedly took two pistols, hid them in her robe, and confronted her son in his bedroom.
According to deputies, she admitted to pulling out a handgun, and shooting her child multiple times.  The confrontation allegedly didn't stop there. Blessing pointed the weapon at her son's girlfriend, and they struggled over the firearm until it was knocked from her hand, said the sheriff's office. She allegedly pulled out the second pistol, but that was knocked out of her hand by the girlfriend too. The girlfriend then contacted authorities, deputies said.
Blessing showed up to a hearing at the Maricopa County Superior Court in a wheelchair. There, the judge said he appointed her an attorney. She is scheduled for a status conference next Tuesday, July 10, and a preliminary hearing on Friday, July 13. Jail records obtained by Law&Crime show that as of Wednesday, she remains held in lieu of a $500,000 cash-only bond.
[Mugshot via Maricopa County Sheriff's Office]
Have a tip we should know? [email protected]