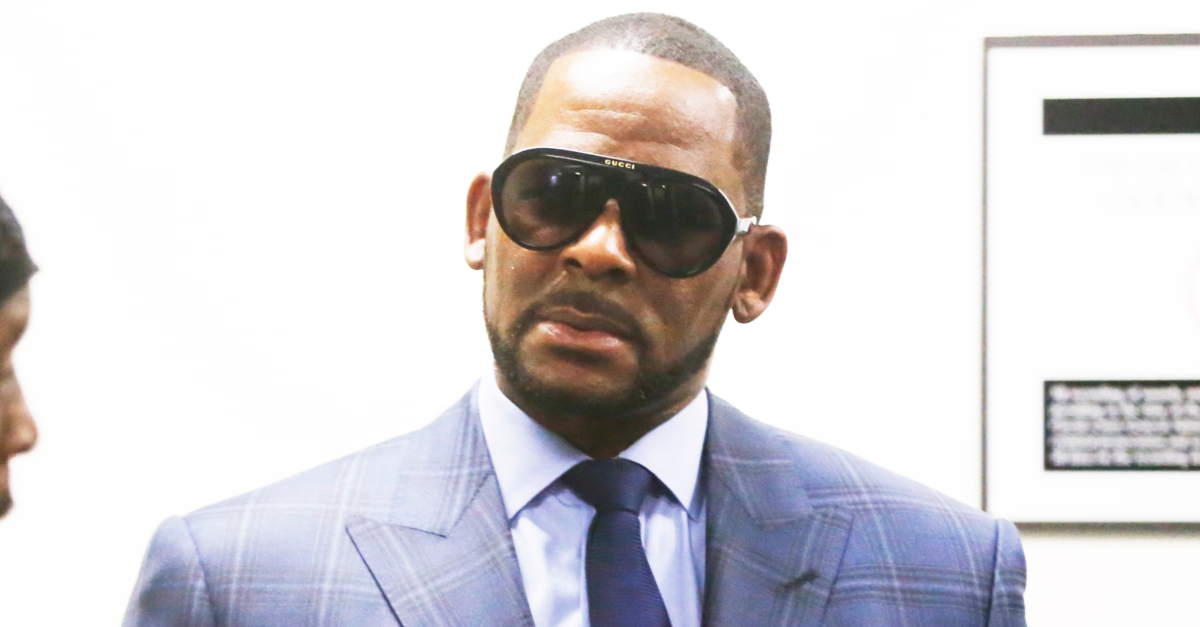 Could Michael Avenatti's arrest impact the ongoing criminal case against R. Kelly? The singer's attorney sure hopes so, as he's reportedly using the recent indictments against Avenatti as evidence that he can't be trusted.
According to TMZ, Kelly's lawyer Steve Greenberg says that Avenatti's role in delivering the tape to prosecutors should be called into question in light of the new allegations. Avenatti is facing federal charges in New York for allegedly trying to extort millions from Nike by threatening to reveal damaging information to the public if they don't pay him and his client. In a California federal case, he's accused of fraudulently using client money to pay business debts.
Greenberg told the gossip site that this calls Avenatti's credibility into question, as well as the video's authenticity. Greenberg brought up the possibility that the tape could have been altered before prosecutors received it. He and Kelly have requested to see the tape as part of discovery materials, but so far they have not been given the opportunity.
TMZ reported that the person who gave the tape to Avenatti was paid nearly a million dollars from R. Kelly's team to keep the tape away from the public. It's unclear if or why that person would then give the video to Avenatti.
Avenatti, whose attorney-client relationship with adult film star Stormy Daniels recently ended, is now representing several individuals connected to Kelly. They include alleged victims of sexual abuse, as well as the parents of a young woman who is now in a consensual relationship with the singer. The parents believe she has been brainwashed.
[Image via Nuccio DiNuzzo/Getty Images]
Have a tip we should know? [email protected]