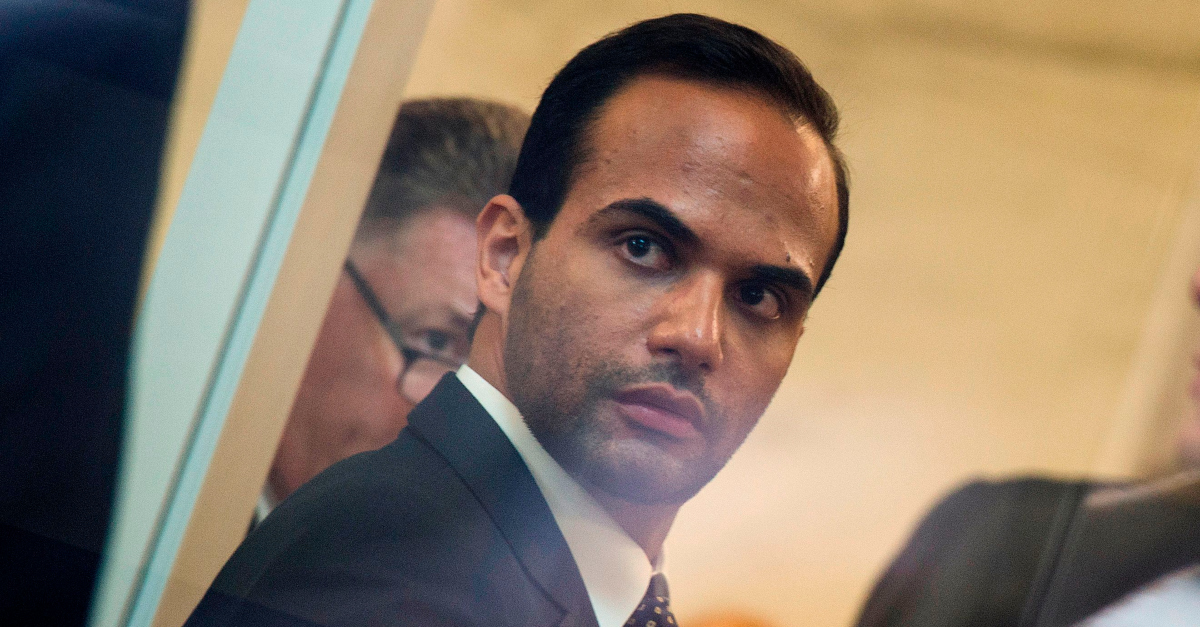 George Papadopoulos, the former Trump campaign adviser whose comments about Russia having dirt on Hillary Clinton are said to have sparked the now-concluded election interference probe, claims that Special Counsel Robert Mueller's team pressured him into pleading guilty to lying to investigators. In a new book, Papadopoulos insists that he did not intentionally make false statements, but he took a deal because prosecutors threatened him with a tougher charge.
The claim comes in the form of a new book Deep State Target: How I Got Caught in the Crosshairs of the Plot to Bring Down President Trump. According to Reuters, the book details how Mueller's office threatened to charge Papadopoulos with a violation of the Foreign Agents Registration Act (FARA) over alleged ties to an Israeli businessman.
"I was faced with a choice: accept the charges that I lied or face FARA charges," he said. "I made a deal. A deal forced on me." Mueller's office declined to comment when reached by Reuters.
The lie Papadopoulos admitted to was about the timing of communications he made with Joseph Mifsud, a professor who told him that Russia had "thousands of emails" with "dirt" on Hillary Clinton. With his plea, Papadopoulos acknowledged that this conversation took place in April 2016. In the past, he told the FBI that it happened before he joined the Trump campaign, which turned out not to be true.
Papadopoulos insists that he wasn't intentionally trying to hide anything, and that the discrepancy was just a mistake.
"Without consulting my calendar or my emails, I did not accurately remember the timeline of events," he wrote.
Mifsud has denied talking to Papadopoulos about this. Meanwhile, it was Papadopoulos' comments to an Australian diplomat in May 2016 about Russia having dirt on Clinton that supposedly inspired the Russia investigation.
According to Attorney General William Barr's summary of Mueller's final report, there was plenty of evidence that Russia carried out multiple schemes to interfere with the 2016 election, but the Trump campaign and its associates were not part of them.
Right-wing author Jerome Corsi has similarly accused Mueller's office of pressuring him into pleading guilty to making a false statement when he insists he didn't lie. Corsi says he walked away from plea negotiations. Ultimately, he was never charged with any offenses, but has backed up what Mueller's team said in relation to him in their indictment of Roger Stone. Stone and Corsi had allegedly had communications regarding WikiLeaks and their publication of Clinton campaign emails.
[Image via ANDREW CABALLERO-REYNOLDS/AFP/Getty Images]
Have a tip we should know? [email protected]