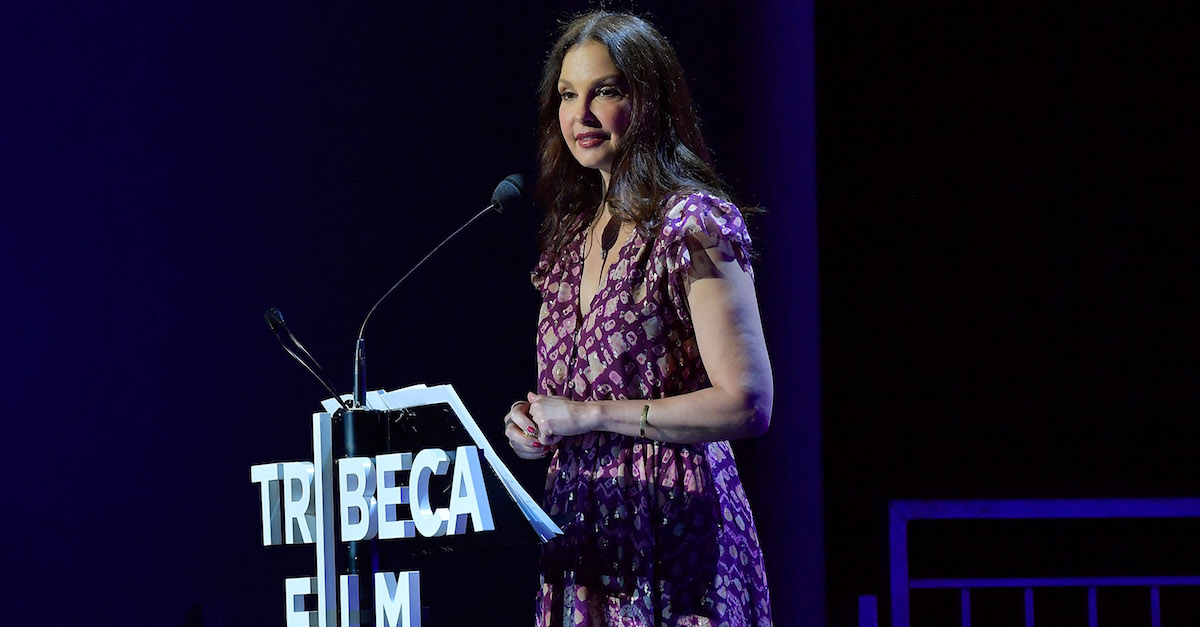 Ashley Judd suffered a loss in California federal court on Wednesday when a judge dismissed her sexual harassment claim against disgraced movie producer Harvey Weinstein. The claim is part of the actress' April 2018 lawsuit, where she claims that Weinstein made unwelcome sexual advances towards her, then torpedoed her career after she refused him.
This isn't the first time Judd has had trouble with her sexual harassment claim. In September, Judge Philip S. Gutierrez dismissed the claim from Judd's lawsuit, stating that California's sexual harassment statute does not apply to prospective employees and would-be employers, which was the case for Judd, who was not working for Weinstein at the time. She was just taking a meeting with him with the hopes that he would help her career.
The lawsuit stems from an incident where Judd met with Weinstein in his hotel room, and he allegedly asked her to massage him, then—after she refused—asked her to help pick out his clothes and watch him shower. After she refused this, she claims, she left, fearing that he might assault her. About a year later, Judd claims, Weinstein badmouthed her to director Peter Jackson, who had been considering her for a role in the Lord of the Rings trilogy. Jackson, who ultimately decided not to cast Judd, confirmed this in a December 2017 interview.
In the September decision, Gutierrez allowed Judd to amend her complaint with additional allegations or details, which she did.
Since the time Judd's claim was first dismissed, California amended its sexual harassment law. As of January 1, 2019, it now covers situations where "the defendant holds himself or herself out as being able to help the plaintiff establish a business, service, or professional relationship with the defendant or a third party," specifically giving examples that include directors and producers. Unfortunately for Judd, the new law also says that it is not retroactive, so the judge said it does not apply to her case.
Judd also argued that even if the old version of the statute applies, her situation should still be covered because it involved what she believed to be a "business meeting" with someone she had previously worked with. The judge was not persuaded, stating "the Court cannot escape the conclusion that her relationship with Defendant fundamentally centered around employment or potential employment," and therefore her meeting—like a job interview—is not covered by the statute.
This time Judge Gutierrez dismissed the claim with prejudice, meaning Judd cannot bring it again.
The rest of Judd's case, which includes claims of defamation, intentional interference with prospective economic advantage; and a violation of California's Unfair Competition Law, all for Weinstein's alleged badmouthing of Judd, which she claims significantly hurt her career.
Read the judge's decision here, courtesy of Deadline.com.
"Nothing about today's ruling changes that Ms. Judd's case is moving forward on multiple claims," Judd's attorney Ted Boutrous said in a statement.
[Image via Roy Rochlin/Getty Images for Tribeca Film Festival]
Have a tip we should know? [email protected]