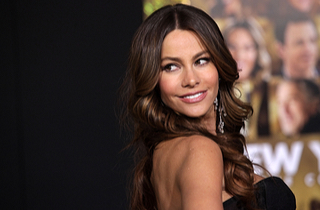 On Tuesday night, pretty much unprecedented news story broke: "Modern Family" star Sofia Vergara was being sued by her own frozen embryos. The New York Post's gossip section, Page Six was the first to report on the story. It's something that can pretty much only happen in Louisiana, where the suit was filed, due to the state's unique laws that define embryos as people in certain cases. After speaking with our experts, though, and examining the article more critically, it appears that something is amiss. For starters, while there's minimal information about the lawsuit in the Post article, there's enough to indicate it's a huge long shot.
"There is certainly an issue as to embryos being in California. They're created in California and held by a California fertility clinic, to the best of my knowledge,"said Alix Rogers, a researcher and attorney specializing in human tissue regulation. "So the extent to which Louisiana law applies to the embryos is tentative at best. It's clearly a last ditch effort that has almost zero percent chance of success." So can an embryo be a plaintiff? It's something that has literally never happened before to the best of Rogers' knowledge, with the same going for Maya Shulman, a family law expert who we also consulted.
Officially, according to the Post story, the lawsuit was filed by the embryos, "Emma" and "Isabella," as well as a man named James Charbonnet who is identified as the embryos' trustee. His identity is a mystery for now, as the article does not say who he is, and traces of him online are virtually nonexistent. The cause of action relates to the embryos being unable to benefit from a trust set up for them. While it appears that this may just be "forum shopping," Nick Loeb, Vergara's ex-fiance who provided the sperm for the embryos, did go to college in the state. He also dropped a California lawsuit relating to control of the embryos when the new lawsuit was filed.
Schulman noted that per the relevant law, for the purposes of being party to a court case, the embryos must have a "curator" appointed on their behalf first. It doesn't appear that happened here, but even if it did, "it's only because of Louisiana's unique embryo status law," explained Rogers. "It's extremely targeted. It's not even conceivable [as a case] in another state." Rogers added that forum shopping in family law cases is also unusual because ties to the state are so important, and how a judge would react to it could depend on the individual judge's political views.
The only case that comes to mind as being even remotely comparable comes from outside the United States, when a Brazilian couple whose embryos were stored in Australia died in a plane crash. The issue became whether or not the embryos could inherit, and the Australian court ruled that they could not. Being so far outside of American borders, that's not any kind of precedent for American judges, though.
Requests for comment from attorneys for both sides were not yet returned as of this writing.
Update December 8th at 11:48 a.m. ET: A representative for the Thomas More Society, who represented Loeb in the California lawsuit, reached out to LawNewz to say that they are not involved in the new Louisiana case.
[Photo: Shutterstock]
Have a tip we should know? [email protected]