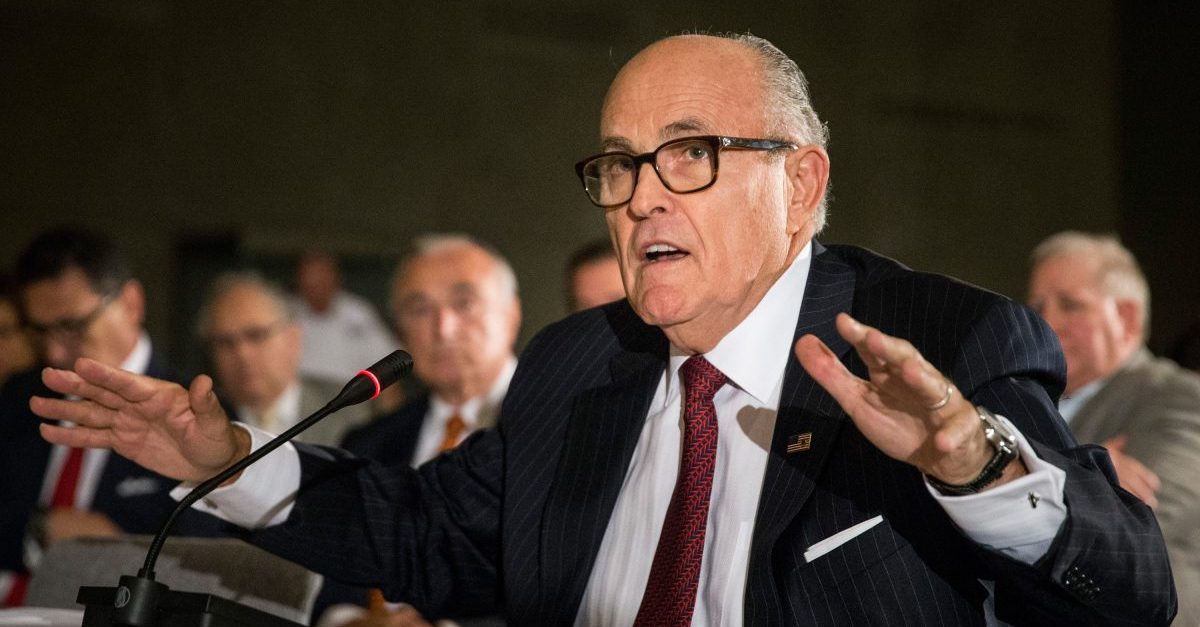 White House counselor Kellyanne Conway's outspoken attorney husband George criticized President Donald Trump's attorney in a tweet Monday afternoon for "making sh*t up" as he goes along.
It seems Rudy Giuliani's remarks about Trump's communications or lack thereof with his ex-attorney Michael Cohen have not been received well by Mr. Conway.
Giuliani, in case you missed it over the weekend, told CNN's Jake Tapper that maybe Trump did or maybe Trump didn't talk to Cohen before Cohen lied to Congress about the Moscow Project. Giuliani then said "so what" if Trump did speak to Cohen.
"So what if he talked to him about it?" he asked.
What Giuliani decided to do on Monday in an interview with the New York Daily News was walk that back.
"The President never [emphasis ours] spoke with Cohen about the congressional testimony," he said.
Then Giuliani provided even more clarification to ABC News on Monday afternoon.
"My recent statements about discussions during the 2016 campaign between Michael Cohen and then-candidate Donald Trump about a potential Trump Moscow 'project' were hypothetical and not based on conversations I had with the President," he began. "My comments did not represent the actual timing or circumstances of any such discussions. The point is that the proposal was in the earliest stage and did not advance beyond a free non-binding letter of intent."
George Conway was quick to react.
"Translation: 'I just made s**t' up," he said.
Conway had already called Giuliani's Sunday comments "perfectly insane."
Conway has been a thorn in the president's side for some time and, indeed, Trump addressed the situation back in Nov. 2018. Trump chalked it up to Conway trying get "publicity for himself."
[Image via Andrew Burton/Getty Images]
Have a tip we should know? [email protected]