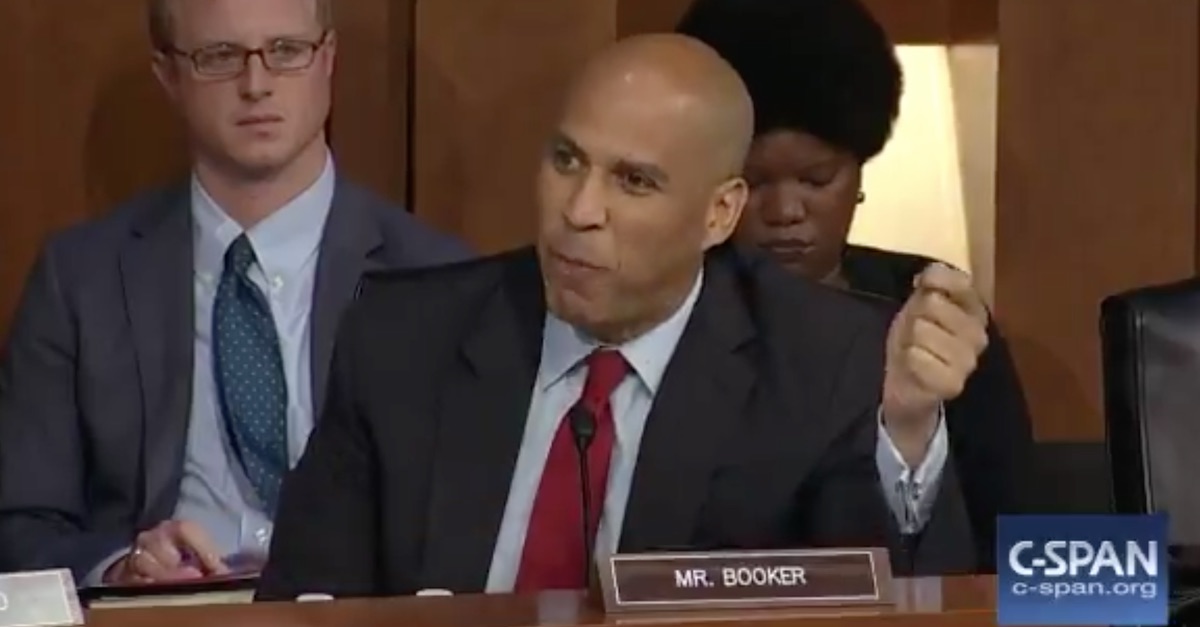 Sen. Cory Booker's (D-N.J.) "Spartacus moment" was a sham, according to Fox News' reporting on the issue.
In case you missed it, a defiant Booker said "bring it" when Sen. John Cornyn (R-Texas) informed him that his violation of Senate rules through the release of a "Committee confidential" documents could have consequences, such as "ousting from the Senate."
"I am going to release the e-mail about racial profiling and I understand that the penalty comes with potential ousting from the Senate," Booker said.
Plot twist: this is all ringing hollow now. The documents in question, which purported to show Kavanaugh's thoughts on racial profiling, were consequently dumped on the internet. These documents ended up saying more about a colleague than they did about Kavanaugh on the subject.
Be that as it may, Booker was prepared to face the consequences. Now we're learning that there wasn't anything at stake for Booker, as the documents had already been cleared for release.
"All of this drama this morning apparently was for nothing and it's unfortunate," Sen. Cornyn reportedly said.
Fox News reports that the documents were cleared for release overnight and that restrictions on them were waived this morning, rendering this whole stand moot.
It began with Booker saying "I'm knowingly violating the rules" repeatedly and Senate Judiciary Committee Chairman Chuck Grassley (R-Iowa) responding "How many times are you going to tell us that?"
Then Cornyn got involved and threatened action. Booker said "Bring it" and Democratic colleagues like Sen. Dick Durbin fawned over this — "I completely agree with you. I concur with what you are doing."
Others joined in support of Booker.
That's all well and good. The problem is, seemingly nothing was ever really at stake.
Speaking of shams, Booker responded to criticism of him by saying he would work to release more confidential documents to "draw attention to this sham process."
[Image via CSPAN screengrab]
Have a tip we should know? [email protected]