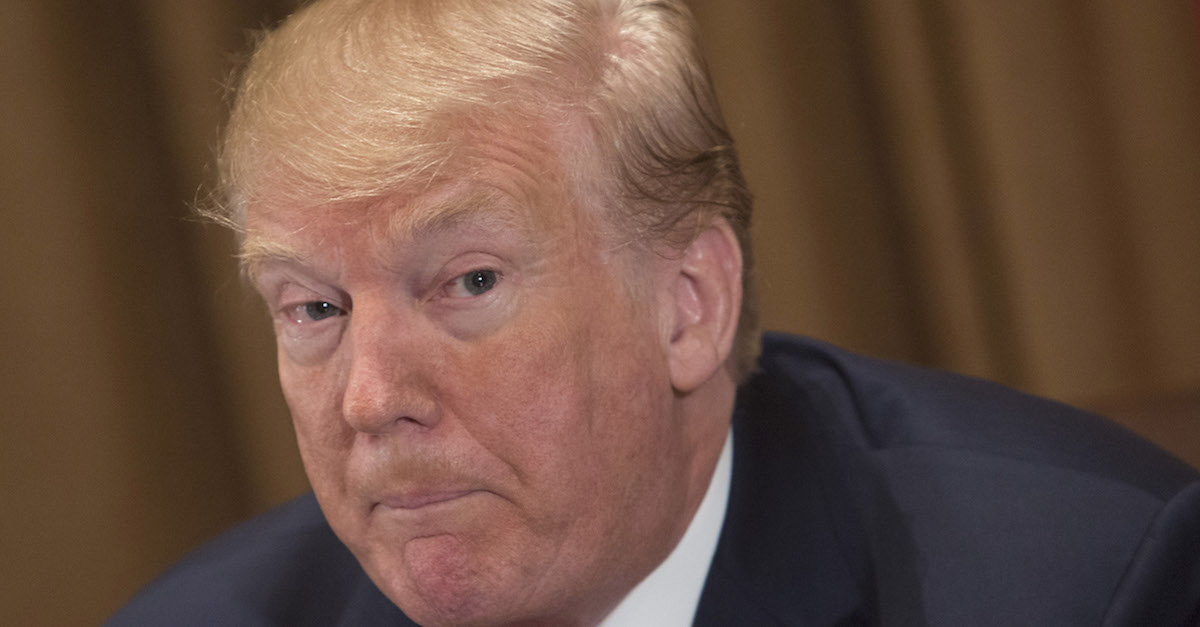 President Donald Trump tweeted about Special Counsel Robert Mueller just after noon on Thursday, but the measured wording and tone of tweet had some reporters immediately speculating that he didn't write it.
"I have agreed with the historically cooperative, disciplined approach that we have engaged in with Robert Mueller (Unlike the Clintons!)," the president tweeted. "I have full confidence in Ty Cobb, my Special Counsel, and have been fully advised throughout each phase of this process."
Maggie Haberman of the New York Times initially reacted to the tweet by calling it "a bit abstract." When the Washington Post's Josh Dawsey asked "who wrote this one?" Haberman guessed Ty Cobb.
CBS News White House reporter Jacqueline Alemany also jumped in under the "disciplined approach" tweet to say she was told Trump, just yesterday, asked her source to go on TV and call for Mueller's firing.
Although not confirmed, it's not necessarily a reach to think Trump didn't write this tweet, and for two reasons.
First, a Trump lawyer has said he composed a tweet for the president before. Remember this one, about the firing of Michael Flynn?
John Dowd, who would resign from Trump's legal team on March 22, 2018, later said that he wrote it, even though that claim was met with skepticism.
Second, the tone about Mueller and ongoing investigations is noticeably different from what it's been in recent days and from the beginning.
Consider these:
Measured, indeed.
[Image via Chris Kleponis, Pool/Getty Images]
Have a tip we should know? [email protected]