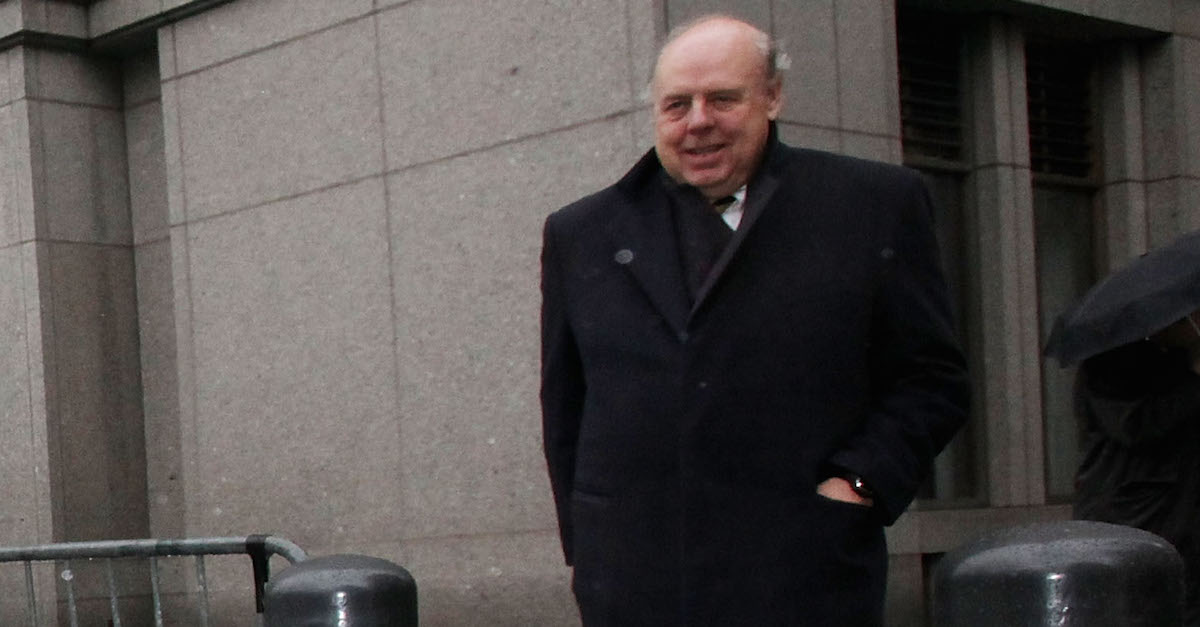 News that President Donald Trump's lead attorney in the Russia probe John Dowd, 77, would resign broke Wednesday morning, marking the latest shake-up to the president's legal team.
Dowd, a former prosecutor who joined Trump's team in June 2017, served in the Marine Corps and has been practicing law in Washington, D.C. for decades. He's also known for winning many high-profile white-collar crime cases.
1) Trump looking to take a more aggressive approach 
Take the hiring of combative attorney Joseph diGenova and the departure of Dowd as an example.
New York Times White House Correspondent Maggie Haberman speculated during a phone call with CNN's John King Dowd's low-key temperament and approach is what what was behind this move.
2) John Dowd still "love[s] the president," but was frustrated recently
The Washington Post reported that Dowd said in an email "I love the President and wish him well," while also reporting that the "largely mutual decision" to resign came after Trump lost confidence in Dowd.
Dowd was also reportedly frustrated with new attorney hires and offers.
One hire was the aforementioned attack dog, Joseph diGenova, and another attempted hire was star attorney Ted Olson. 
Olson turned down Trump's offer.
3) Dowd previously argued the president could not obstruct justice
Dowd said in a December interview with Axios argued that the President of the United States cannot obstruct justice.
"President cannot obstruct justice because he is the chief law enforcement officer under [the Constitution's Article II] and has every right to express his view of any case," he said.
Dowd made these comments after Trump's controversial Michael Flynn firing explainer tweet, a tweet Dowd later claimed to have written.
4) Dowd challenged the legality of the Paul Manafort raid
Dowd took issue with Robert Mueller's "no-knock warrants" being served on former Trump campaign manager Paul Manafort as unduly intrusive and fatally flawed.
"These failures by Special Counsel to exhaust less intrusive methods is a fatal flaw in the warrant process and would call for a Motion to Suppress the fruits of the search," said in an email after execution of the warrant.
5) John Dowd is the reason Pete Rose was banned from Major League Baseball for life 
Dowd, while working as Special Counsel to the Commissioner of Baseball in the late  '80s, prepared the so-called "Dowd Report" looking into Pete Rose's alleged betting on baseball.
Rose was consequently banned for life.
Editor's Note: This post has been updated with additional information about John Dowd.
[Image source: Mario Tama/Getty Images]
Have a tip we should know? [email protected]