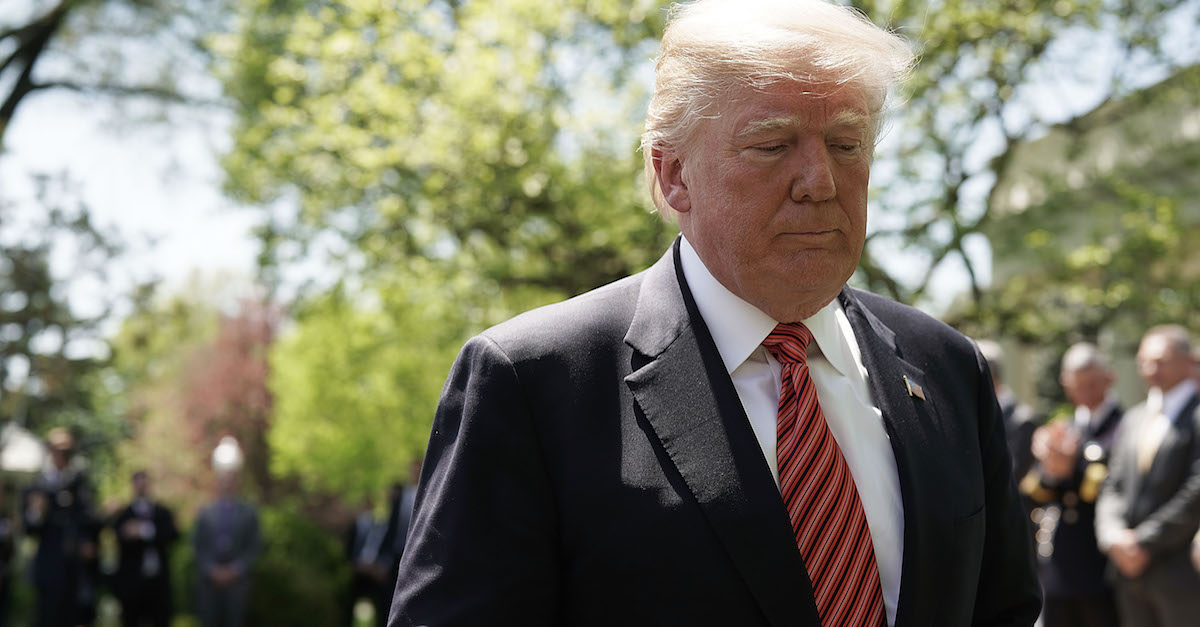 On the heels of President Donald Trump's financial disclosures for the year of 2017, Citizens for Responsibility and Ethics in Washington (CREW) has filed a criminal complaint against him.
As Law&Crime's Ronn Blitzer reported earlier, the Office of Government Ethics (OGE) wrote in a letter to Deputy Attorney General Rod Rosenstein that Trump "should have listed Cohen's payment on 2016's report as it qualified as a reportable liability."
CREW Board Chair Norm Eisen pointed out that his organization was credited as a factor in "triggering the possible DOJ investigation of Trump's false financial disclosures."
According to CREW Executive Director Noah Bookbinder, there is "substantial evidence that President Trump had knowledge of the loan when he filed his public financial disclosures last year, despite his failure to report it."
"The president has an obligation to be transparent and truthful about his financial interests, and knowingly failing to do so can be a serious criminal offense. We cannot effectively judge his motivations and his influences without him providing truthful financial information as required by law," he said.
"If the department is not already investigating the president's failure to disclose the loan last year, it should open an investigation immediately," he added.
The complaint says that Rudy Giuliani admitted Trump had knowledge of the transaction when he said "Trump was 'aware that Michael incurred expenses to help him' and of the 'arrangement so that Michael knew he'd be reimbursed for it.'"
"The Cohen liability reported on President Trump's 2018 OGE 278 report constitutes additional evidence that President Trump knowingly and willfully failed to disclose it on his 2017 OGE 278 report," it continues. "In light of President Trump's failure to report the $130,000 payment as a loan on his 2017 OGE 278 in accordance with applicable law, we request that you immediately and thoroughly investigate these allegations."
[Image via Alex Wong/Getty Images]
Have a tip we should know? [email protected]