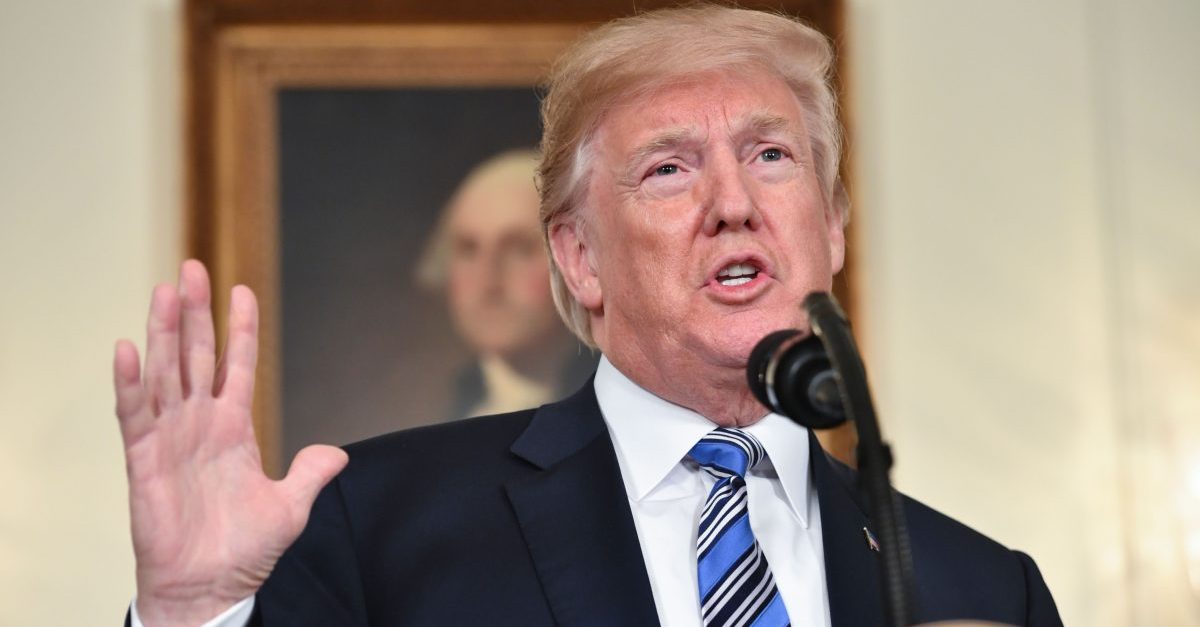 Donald Trump is appealing a court ruling that he cannot block people on Twitter. The ruling declared that Trump's Twitter account is a public forum that everyone should have access too, as the judge ruled that Trump must unblock seven plaintiffs who expressed political views to the president. The ruling declared that even though the first amendment does not stop private citizens from blocking people on social media, the page of an elected official that is often used to share public information, is not a personal account.
The Justice Department filed the appeal Monday night on behalf of Trump and White House social media director Dan Scavino.
Jamel Jaffer, director of the Knight Institute, one of the organizations that originally filed the lawsuit, released a statement saying, "We're pleased that the White House unblocked our clients from the president's Twitter account but disappointed that the government intends to appeal the district court's thoughtful and well-supported ruling."
Trump has made claims that he uses his Twitter account as a way to get around the mainstream media he believes to be biased. Many celebrities, including Chrissy Teigen and Stephen King have been blocked by Trump for expressing views critical of the president. After being blocked by Trump, Teigen responded, "After 9 years of hating Donald Trump, telling him 'lol no one likes you' was the last straw."
If Trump wins the appeal, many American citizens may miss out on some important, monumental tweets including, "Sorry losers and haters, but my I.Q. is one of the highest and you know it! Please don't feel stupid or insecure, it's not your fault." Of course, public tweets can still be viewed if you're not logged in at all, the blocked users just can't comment on them.
For now, Trump critics can freely express their opinions, without the fear of hurting the presidents feelings and therefore being blocked.
[Image via NICHOLAS KAMM/AFP/Getty Images]
Have a tip we should know? [email protected]