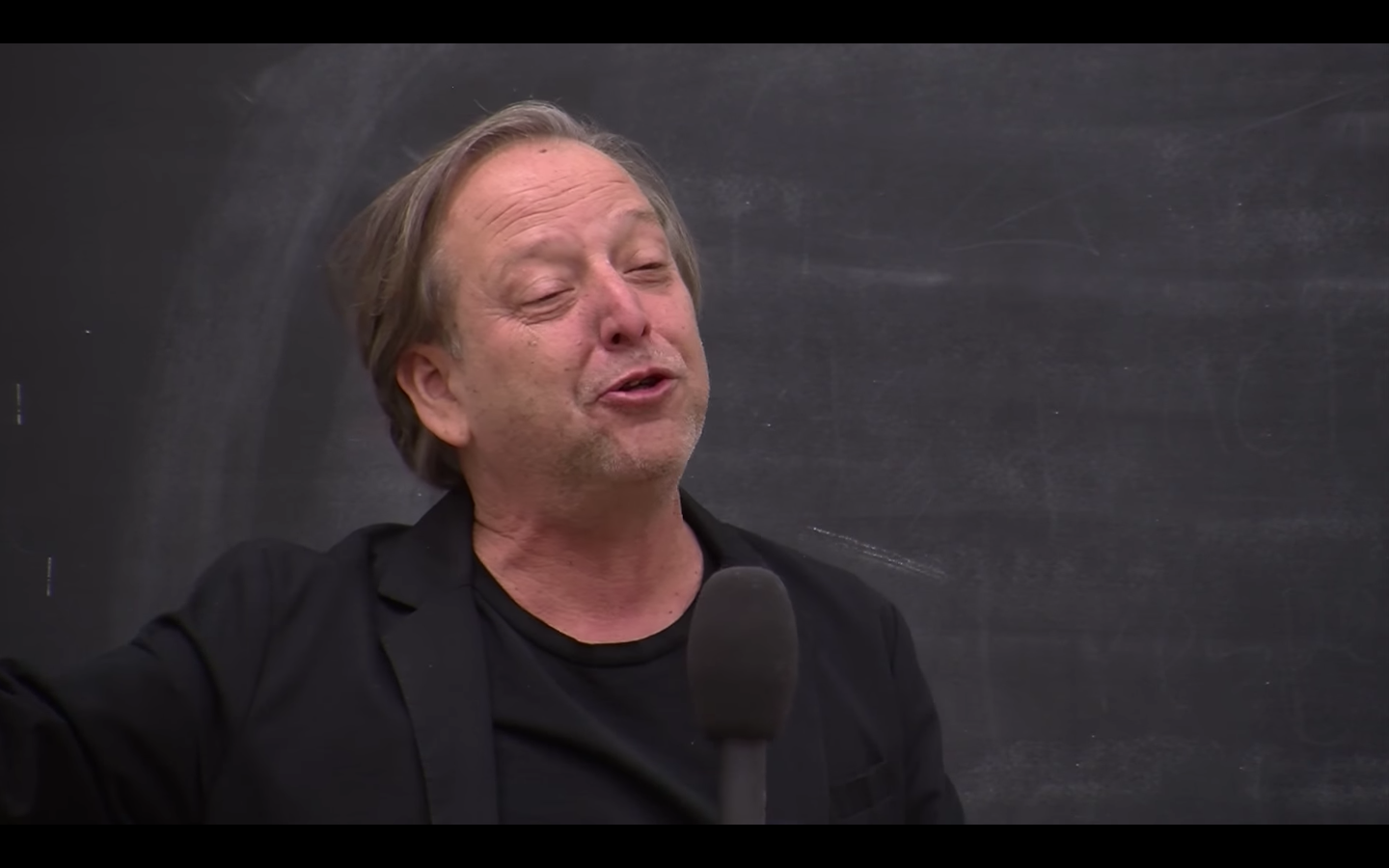 A highly celebrated liberal journalist has been accused by multiple women of sexual misconduct spanning years.
Al Giordano runs The School of Authentic Journalism–part of the famed and respected Narco News network which was founded in the early 1990s. Narco News is known within journalistic circles as a generally unimpeachable source of information on the U.S. War on Drugs–with a particular focus on Latin American stories, figures and perspectives.
Today, in a Facebook post, Giordano and his colleague Greg Berger were called out for their behavior by journalist Martha Pskowski. She wrote, in part:
Al and Greg have systematically harassed/manipulated/intimidated young women who attended the School. In my case, I remember Greg making a move on me while we were dancing one night at the School, which I brushed off. (Participants are encouraged to drink heavily, which makes this behavior much easier to get away with) … My comments aren't about me, or some personal grudge. I would have moved on from that regrettable experience long ago, if I didn't keep encountering women who had negative experiences with Al and Greg. It's systematic and unacceptable behavior for any men, but especially for two white men in Mexico who call themselves leftist organizers.

In the pattern I see now, they make sexual advances on women decades younger than them, or ask them to do free labor, and if the women decline, Al and Greg then "excommunicate" them from the School or publicly trash talk them.
Pskowski penned her post after making the accusations public on Sunday night via Twitter. In response to her initial tweets, Giordano allegedly contacted Pskowski and explained to her that she was being duped by a "counterinsurgency campaign." Or, as she wrote later in the Facebook post, "I made these sentiments public last night on Twitter, and Al has already accused me of being a CIA agent, so, well, that shows how open to discussion he is."
According to multiple women who worked with Giordano at his school, Pskowski's claims are nothing new.
Since making her claims public, multiple other female journalists have come forward with their own stories about Giordano and his apparently untoward approach to teaching journalism. Those tweets are reproduced in full below.
I'm sorry for not speaking out about the School earlier. I was good friends with Al & Greg for good period of time. I didn't say anything because I feared Al's we vindictiveness & that he would use our chats & emails over the years against me. Sure enough, he tweeted a screenshot… https://t.co/OVnTfz4znC

— Katie Halper (@kthalps) February 19, 2018
I never spoke out about it, because I thought it was an isolated incident. But I discouraged others to apply to SAJ. And now that it seems that more people went through what I did, I think it is important to share our experiences. Secrecy works for sects, not for journalism. 2/3 https://t.co/95S9B2rhKS

— Irene Caselli (@irenecaselli) February 19, 2018
Yes, I attended the school in 2013 and women were systematically sexually harassed, asked to do work for free and also had their work published without attribution or payment https://t.co/doZ0PNkmbU

— Alice Driver (@DriverWrites) February 19, 2018
Also using women to do unpaid work like the time @AlGiordano demanded that I translate all the interviews for his memoir for no payment & @gringoyo wanted me to be a "bikini girl" in a video. Clearly authentic journalism. https://t.co/AyI2swvL2t

— Alice Driver (@DriverWrites) February 19, 2018
Oh God yes. I met Al once, years ago, in 2003. I was a newlywed about to go on my honeymoon. After rambling about his greatness, & mansplaining 9/11 with truther hogwash, he magnanimously informed me that I would make an acceptable sexual partner. I declined this generous offer.

— Annia Ciezadlo (@annia) February 19, 2018
There are at least 10 women I have heard of who have been sexually harassed or psychologically abused by Al and Greg since the School started. The whisper network has been talking about you all for a long time; it needs to be out in the open.

— martha pskowski (@psskow) February 19, 2018
In a later Twitter update, after retweeting multiple others' experiences with Giordano, Pskowski wrote, "This is par for the course with the School of Authentic Journalism. Beyond what happened to me, @AlGiordano has ostracized many successful women journalists, in some cases after being rejected by them romantically. That fragile white, male ego."
Law&Crime reached out to Giordano and Berger for comment on this story, but no response was forthcoming at the time of publication.
Later this evening, Pskowski posted part of an email exchange alleged to be with Giordano.
In the email, the person identified as Giordano writes:
If you would like to speak please provide a phone number or other way to speak with you. We have never harassed you or anyone. Your public commentary seems bizarre to me. Please correct me if you think I am wrong about this. I'm not going to carry on a conversation about bizarre, evidently invented, claims via email. I really don't understand your motives for inventing them. There is money here in Latin America to do counter-insurgency. I sure hope that is not what is behind this! But if you would like to talk more directly, since you shared four days with us one year, and seem to be an expert on us, I – or Heather (in English) are more than happy to hear what you have to say…
Here is the final paragraph of Al Giordano's email to me, in all its glory.
The funny thing is, my distance from Al actually puts me in a good position to speak out. He always made my skin crawl so I kept my distance, but plenty of women have shared their experiences with me. pic.twitter.com/kbSGVjABfN

— martha pskowski (@psskow) February 20, 2018
For Pskowski's original Facebook post in full, click here.

Editor's note: this post was updated after initial publication.
[image via screengrab/Narco News]
Follow Colin Kalmbacher on Twitter: @colinkalmbacher
Have a tip we should know? [email protected]