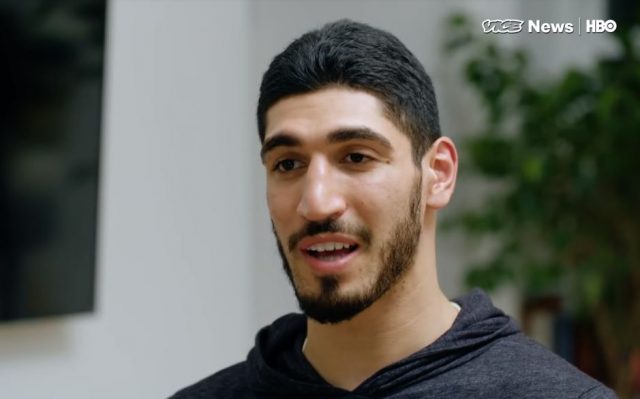 New York Knicks center Enes Kanter, who is of Turkish descent, is not shy when it comes to his feelings about the country's president, Recep Tayyip Erdogan. His online comments have not gone unnoticed by Turkish prosecutors, who are now seeking an indictment of the 25-year-old NBA star, after Erdogan's own attorney filed a complaint back in June, Turkish state-run Anadolu Agency reported.
It's just sad , really sad…

Pray please 🙏#DictatorErdogan

— Enes Kanter (@Enes_Kanter) October 20, 2017
Kanter has openly referred to Erdogan as a dictator and "the Hitler of our century," and supports Fetullah Gulen, the exiled leader of a failed attempted coup in July 2016. Turkey canceled Kanter's passport, resulting in the basketball player being detained in Romania in May, until U.S. officials got involved.
The Chief Public Prosecutor's Office in Istanbul wants to move forward with their case, whether Kanter is present or not. He could end up with a sentence of four years and eight months in jail.
Kanter responded to the news by tweeting a video of a Vice News feature about the conflict between Kanter and the Turkish government with the message, "Stand For What You Believe!"
Stand For What You Believe!
pic.twitter.com/C0PUQUspwT

— Enes Kanter (@Enes_Kanter) December 20, 2017
[Image via Vice screengrab]
Have a tip we should know? [email protected]