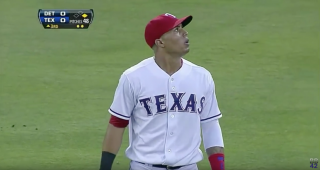 Major League Baseball certified agent Bart Hernandez has built his resume in the agent business. He is known for representing White Sox star Jose Abreu and has even joined forces with Marc Anthony's sports agency Magnus Sports. However, the MLB agent is facing criminal prosecution that could compromise his career.
On Friday, a federal grand jury delivered a true bill indicting Hernandez on human trafficking charges relating to smuggling of Leonys Martin, a Cuban baseball player who now plays for the Seattle Mariners. According to the unsealed indictment, Hernandez is being charged on two counts for conspiring and working with accomplices in the United States to bring Leonys Martin to the United States for "the purpose of commercial advantage and private financial gain." The indictment lists what property Hernandez would have to forfeit if he were found guilty of these charges; such forfeitures include specifically the relinquishing of $1.5 million that Hernandez earned while he was representing other MLB players when he negotiated their playing contracts with teams. Hernandez also runs the risk of facing a 20-year prison sentence.
The indictment against Hernandez uses 8 USC §1324 as the governing body of law to base these charges. If we apply this body of law to the case at hand, the prosecution has the burden of proving that Hernandez and his associates not only knowingly or with reckless disregard induced Leonys Martin to come to the United States, but did so with the intent of obtaining private financial gain.
The prosecution will surely rely on facts that Leonys Martin provided in a 2012 civil lawsuit against Hernandez. In that lawsuit, Martin accused Bart Hernandez and his accomplices of not only inducing him to leave Cuba but detaining him in Mexico (at gunpoint) and holding Martin's family hostage in Florida while Hernandez and his fellow agent colleagues negotiated a player's contract with the Texas Rangers for Martin. In essence, Martin's playing contract with the Texas Rangers was the reward that was given to Martin's kidnappers. It turns out that the people with whom Hernandez conspired with in this act of human trafficking were arrested and charged in 2013 with kidnapping and extorting Martin.
The evidence brought forth in the civil lawsuit seems to suggest that Hernandez at least knowingly or with reckless disregard manipulated Leonys Martin and used intimidation tactics in an attempt to not only score Martin a contract, but to also make money out of it. Additionally, if Hernandez's accomplices were arrested and subsequently found guilty and incarcerated because they trafficked Martin, surely Hernandez is on the hook for his actions as well.
Peter Perkowski, owner of the Los Angeles-based law firm Perkowski Legal PC, agrees that the outcome for Hernandez looks rather grim. "Whether the U.S. Attorney would've felt compelled to file charges under less outrageous circumstances—for example, had he merely helped Martin defect with the hope of representing him for a MLB contract—is unknown. But in that hypothetical, the conduct isn't any less culpable under the statutes charged," says Perkowski. "Here, though, the underlying facts paint a very bad picture for Hernandez."
Keep in mind that the prosecution has the burden of proving Hernandez's state of mind in this case, namely, that he knew, or acted in reckless disregard of the fact, that the entry into the U.S. by the aliens he assisted would have been in violation of the law or that they did not have prior authorization to enter. As for defenses, Perkowski says that Hernandez has a fair shot in this case. "If there is a bona fide misunderstanding about those facts, then Hernandez can assert that defense. This also presumes that the unnamed aliens that Hernandez assisted meet the definition of "alien." If they do not, then Hernandez can assert that as a defense as well."
As is the case with any other legal proceeding, whether criminal or civil, we wait to see how the process will play out for Bart Hernandez. We even await more information about this case, as the indictment against Hernandez contains very scarce facts. Certainly, news of this should serve as a wake-up call to sports agents who recruit players across all sports on the international scale (but especially in the baseball world) to think twice before they use violence to take advantage of their client.
Tony Iliakostas is a sports law contributor for LawNewz. He is the founder and host of his own sports law video blog called "Law and Batting Order." You can follow Law and Batting Order on Facebook and Twitter, and you can follow Tony on Twitter.
[Screengrab via CBS Affiliate TXA 21]
Have a tip we should know? [email protected]