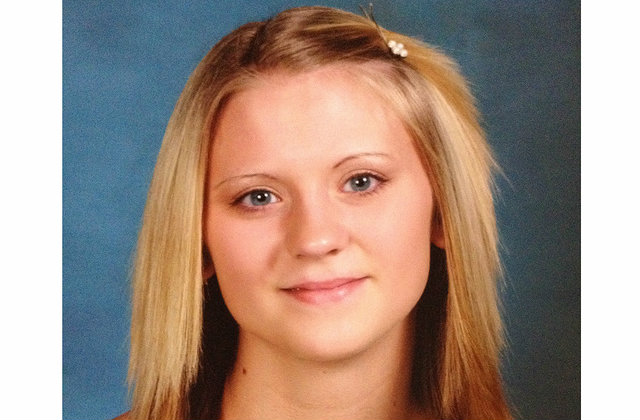 Murder trials are not enjoyable. They are emotionally draining for the victim's family and friends. They are oftentimes exhausting for prosecutors and witnesses. Many people view trials as searches for truth. Some people believe trials are hurdles to punishment. "The person who killed the victim didn't give her any rights to life or liberty; why should we care about the defendant's rights?" is a frequent – and illogical — retort of the social media age.
The reason behind American criminal trials is to hold the government, with its vast resources and power, to a high burden. Trials are supposed to be exhaustive affairs because they're designed to make it really, really hard for the government to punish people. Without trials, the government could punish anybody for anything, regardless of whether anybody did anything wrong or whether anybody even deserves to be punished. This is why defendants are presumed innocent until proven guilty and why the government must bear the heavy burden of proving defendants guilty beyond a reasonable doubt.
I adamantly maintain that sympathy for the victim, her friends, and her family is an entirely separate matter from whether or not the defendant is getting a fair trial. I refuse to give the government an easy pass when people in positions of power and authority want to punish a fellow citizen. Without restraining government actors with a high burden of proof in criminal matters, none of us would have freedom.
After two days of testimony, the state's case against Quinton Verdell Tellis revealed several cracks. Tellis is facing capital murder charges in Mississippi. Prosecutors say he dated Jessica Chambers, 19, for about two weeks. He set her car and her body on fire, they allege, on December 6, 2014. She died a few hours later in the early morning hours of December 7, 2014, with burns covering 93% of her body. The charge is "capital murder" because Chambers died during the alleged commission of an underlying felony — the burning of her car. Prosecutors could have asked for the death penalty, but chose not to do so.
Indeed, that is first clue that the state's case is not necessarily crumbing, but showing a few cracks.
Most of the first responders who treated Chambers testified that she walked at the scene of the burning and talked to them while they attempted to save her life. What she told them suggests that she was at least somewhat coherent, able to process information, and — arguably — naming someone other than Quinton Tellis, the defendant on trial, as her attacker.
Here is a review of the testimony of the first responders:
Cole Haley testified that an "unrecognizable" Jessica Chambers walked towards him with outstretched arms saying "help me, help me." He at first thought she was identifying herself as "Jessica Tambers," but then recognized her car and realized it was Chambers. She told him she had been set on fire and asked for water. On cross-examination, Haley was forced to admit that Chambers had identified someone named "Eric" as her attacker in a report he completed after the incident. Haley had initially denied hearing the name "Eric." After stepping off the witness stand, Haley, who was distraught on the witness stand, hugged Chambers' mother in the gallery.
Jody Morris testified that he asked and confirmed the following from Chambers at the scene: that noone else was in the car with her; that "Eric set me on fire;" that she didn't know Eric's last name.
Brandie Davis testified that Chambers answered "Eric" three separate times when asked who burned her.
Will Turner testified that a suspicious black male was at the fire scene. He asked Brandie Davis to get a tag number off of his car. The suspicious male "looked at the woods in front of the car like he was looking for something" and that something "just wasn't right about him." The suspicious man's identify remains unclear.
Sandra Haley testified that that she asked Chambers her name, to which Chambers answered, "Jessica." She then asked who had done this to her. "All I heard was 'Eric,'" Haley testified.
Thomas Haley, the previous witness's husband, testified Chambers "was trying to talk, but couldn't." He couldn't understand what Chambers was saying. The scene was loud and chaotic, he testified, and agreed on cross-examination that he was not as close to Chambers as his wife was.
Casey Austin testified that he asked Chambers, "who done this to you." She replied, "Eric." Chambers' voice was garbled and she was in mental shock, Austin testified. Chambers did provider he last name and answered all subsequent questions with the statement, "I'm cold."
Melissa Rogers testified that it was "possible" she heard Chambers say her own name, but couldn't remember it initially.
David Gammel testified that he heard Chambers name "Eric" as her attacker and that she did not know his last name, though he said she was hard to understand.
Bradley Dixon testified that once Chambers was in the ambulance, she struggled to name her attacker. After repeating herself several times, she said "Eric." She also said she was thirsty and cold, Dixon testified. The word "thirsty" came out sounding like "hearsty" due to Chambers' injuries, Dixon said.
Joshua Perkins testified that Chambers could talk, though her voice was garbled and she struggled to sound out syllables. He heard Chambers say "Eric" or "Derrick" had burned her. The report filed after the incident only stated that Chambers named "Eric."
Daryl House testified that Chamber said "Eric did this to her."
I count at least nine witnesses testifying that the victim named "Eric" as her attacker, though one said it could have also been "Derrick."
A Chambers friend, Kesha Myers, previously testified that she hung out with Chambers and Quinton Tellis, the defendant, earlier on the day Chambers was burned. Myers also testified that Chambers had been dealing marijuana and never heard Quinton Tellis referred to as Eric. It is unclear whether any of the text messages between Tellis and Chambers ever referenced him as "Eric." Presumably, if prosecutors had such evidence, it would be introduced later at trial. At this point, no such evidence has been forthcoming. Tellis did have a relative named "Eric," however, and it is unclear how far investigators went in examining him.
Mississippi investigators did not come to suspect Tellis until Louisiana authorities began investigating him in a stabbing death in that state. Why Mississippi investigators failed to immediately review Chambers' cell phone records, which would have revealed contact between Chambers and Tellis, is also unclear.
Additionally, as many have pointed out, the criminal informant who led Louisiana authorities to Tellis is named Eric. The informant, who previously dated Tellis's sister in the same area where Tellis is accused of killing Chambers, initially told investigators another person was responsible for the Louisiana murder. When investigators realized it was a lie, Eric then named Quinton Tellis and claimed Tellis shared the details of the Louisiana crime when the two men were sharing "war stories" about their prior criminal exploits. (Both Tellis and the informant, Eric, have criminal records.) It is unclear whether Chambers knew Eric, the informant.
The identification of the attacker is one big hurdle for the state, but there are others.
One Mississippi investigator who collected evidence at the scene of the Chambers burning testified to seeing her burned car, parts of her burned bra, a couple of cigarette lighters, the front of a cell phone (which turns out to be Chambers' phone), the back of a cell phone, beer cans, and "stuff like that." The investigator, Edward Dixon, who is the head of investigations with the local sheriff's department, testified that he took a number of items from the scene, including the cigarette lighters, but threw them out because he presumed because they had rusted and did not work that they were probably there for a couple of weeks and therefore irrelevant.
These items, I believe, should have been retained and tested. It's impossible to know whether the rust was the result of the heat from the fire in the Chambers vehicle or whether it was the result of some natural process. Even if the latter, a DNA profile should have been attempted.
That the scene could have the appearance of a party spot is also relevant to the identity of the attacker. Kesha Myers, the friend, testified earlier that Chambers had been dealing marijuana. It's unclear whether Chambers frequented the spot or made drug deals in its vicinity.
A few days later, when a passerby found Chambers' car keys on the side of the road, the keys were handled by the passerby, his child, and later by investigators. The keys were placed back in the ditch in the presumed area they were found and photographed there by the sheriff's department. Why the officer who collected the keys put them back in the ditch for photography at the risk of possible DNA loss or contamination is unclear.
What happened to Jessica Chambers was sick, disgusting, pathetic, and horrible. The state claims cell phone records will point directly to the defendant, who they say lied about his whereabouts the evening Chambers was set on fire. Even if he did lie, that doesn't mean he's guilty. It could simply mean he was cheating on his girlfriend with Chambers, which he admitted. Plus, cell phone records are notoriously imprecise. (The state already admitted during opening statements that a later expert realized that an initial analysis of the records was incorrect.)
I'm curious as to what will come next, but turning the lens toward the defendant — who has a rap sheet and who is also facing murder charges in a separate Louisiana case — is the wrong thing to do. It's the state's burden to prove the defendant guilty of this particular crime beyond a reasonable doubt. If the state can't do that, the defendant walks, regardless of whether people have a hunch, or a suspicion, or an inkling that he might have been involved or even that he might have done it. It's possible the local jury might be able to convict on the evidence against Tellis, but the case is not a slam-dunk win for the state.
I'll keep my attention, as always, focused squarely and unwaveringly upon the state's case in chief as the case moves forward.
Aaron Keller is an attorney and live streaming trial host for the LawNewz Network. Follow him on Twitter:  @AKellerLawNewz.
This is an opinion piece. The views expressed in this article are those of just the author.
Aaron Keller - Deputy Editor-in-Chief