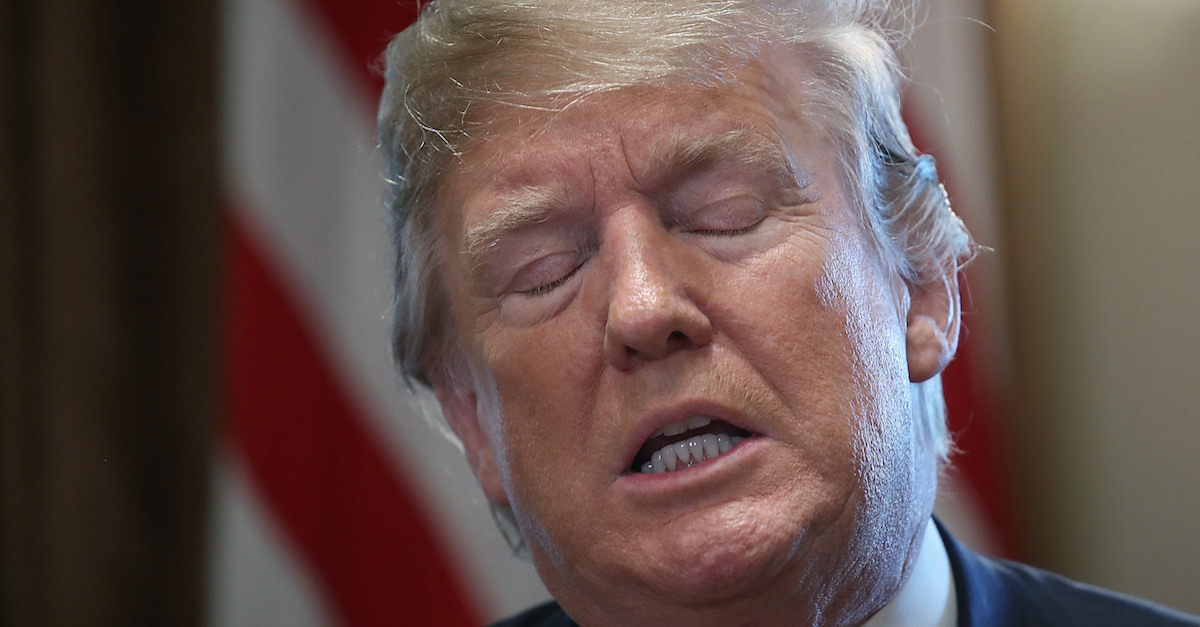 Wednesday was quite the day for federal prosecutors in the Southern District of New York. Not only did they get a three-year prison sentence for Michael Cohen in their case against the former lawyer for President Donald Trump, they also made a major announcement related to Cohen's campaign finance violations. American Media, Inc., the parent company of the National Enquirer who Cohen worked with to arrange a $150,000 payment to former Playboy model Karen McDougal, has made a deal to avoid prosecution. They admitted to helping coordinate an illegal contribution to the Trump campaign.
The company admitted as part of the deal that the payment, which effectively kept McDougal silent about allegations that she had an affair with Trump, was meant to keep her from influencing the 2016 election. More importantly, they also agreed to cooperate with federal investigators. This is a pretty big deal, in light of the reported history between Trump and AMI.
Not only is AMI CEO David Pecker known to be longtime friends with Trump, it was reported over the summer that he kept a safe in his office full of documents with information that could be damaging to the president. These documents were reportedly acquired via a "catch and kill" practice of paying for the rights to stories and then not publishing them, keeping the information secret. That same practice is what AMI is said to have done with McDougal's story.
So what's in the safe? We don't know, but there's a very good chance that federal investigators do. Pecker himself reportedly made a deal with feds earlier this year, and now AMI has as well. With both Pecker and his company agreeing to help investigators  that sure seems to be focused on Trump, it would make sense that these damaging stories would be of interest
AMI has declined to comment.
Of course, since we don't know what these stories are, it's tough to say whether they're harmful to Trump legally. While they could include allegations of illegal activity, they could also just be embarrassing stories that Trump wanted to kill in order to protect his valuable brand. The safe could be a treasure trove of incriminating material to aid prosecutors in bringing a case, or it could be the legal equivalent of Al Capone's vault.
Either way, whatever is in the safe is important enough for Trump to apparently not want it made public—and important enough for Pecker to hold onto. Now, it could be in the hands of federal authorities, and that information may end up being published after all—in court filings.
Ronn Blitzer is the Senior Legal Editor of Law&Crime and a former New York City prosecutor. Follow him on Twitter @RonnBlitzer.
Note: This piece has been updated.
[Image via Win McNamee/Getty Images]
This is an opinion piece. The views expressed in this article are those of just the author.