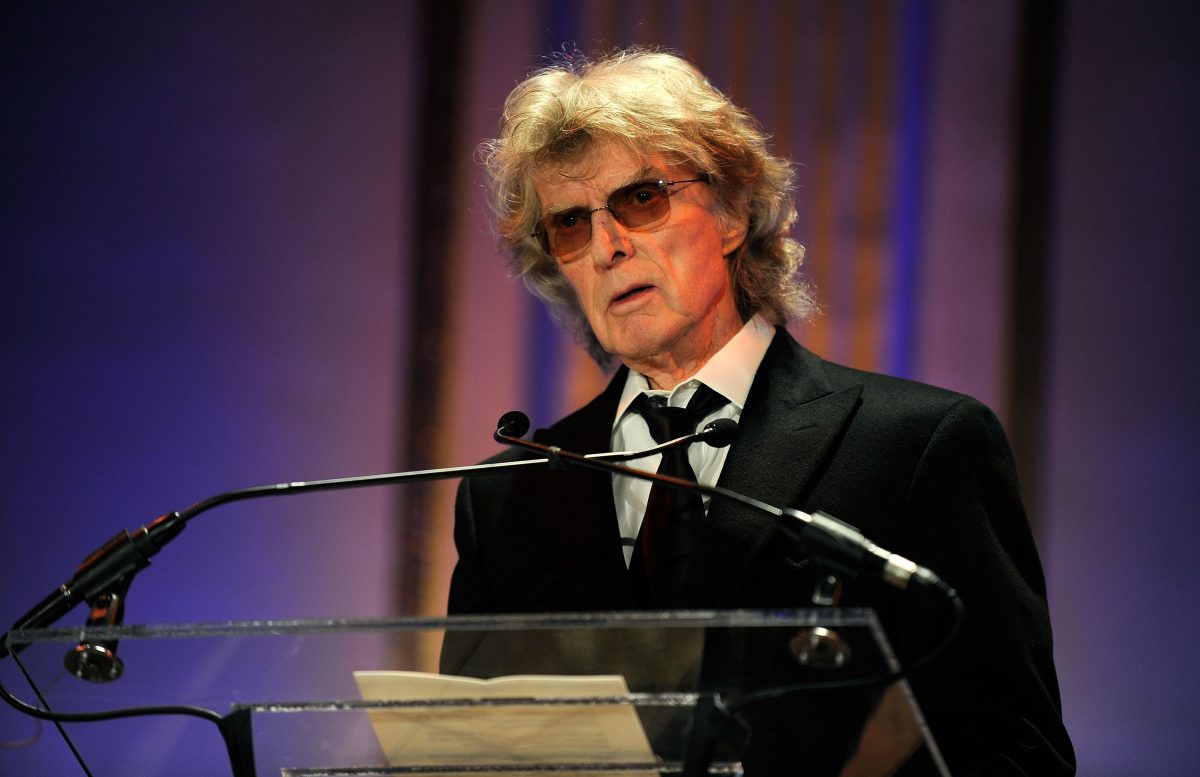 Warner Wolf, the radio and television sports broadcaster best known for the catch phrase "Let's go to the videotape," is suing another media icon, radio host Don Imus. Wolf, 80, alleges in a lawsuit filed in New York on Thursday that he was unjustly fired from his role on the "Imus in the Morning" radio program because of his age.
According to the complaint, Wolf claims that he was often the butt of jokes made by Imus about his age, like how someone should "shoot him with an elephant dart gun," or "put [Wolf] out to pasture." Wolf was eventually fired on October 31, 2016 and replaced by someone "decades his junior."
The "Imus in the Morning" program airs on WABC, and Wolf had been a part of it going back to 1996 when it aired on WFAN. Imus' program was canceled by WFAN in April 2007 after the host made a racially charged comment about the Rutgers University women's basketball team. The show resumed on WABC months later, with Wolf soon resuming his post as Imus' morning sports anchor.
The lawsuit states that Wolf had originally worked out of WABC's New York studio, but then reached an agreement where he could work remotely from Florida. In October 2016, he began a contract renegotiation, where he agreed to take a pay cut from his previous salary of $195,000 down to $80,000, in order to continue working remotely. Wolf claims that on October 17, 2016, he received an email confirming the new contract and salary, which would be effective January 1, 2017, and that he confirmed his acceptance of the offer the following day.
Less than two weeks later, the lawsuit says, Wolf, then 78 years old, was terminated after Imus emailed him to say that Wolf working from Florida wasn't working.
"You asked me if I was ok with you doing sports from Florida. I said I was. We tried it. It sucks," Imus allegedly said.
Wolf was then told he was being terminated, and his last show would be November 4, 2016. He was then replaced by the younger Sid Rosenberg.
The lawsuit, which makes claims including age discrimination in violation of New York State Human Rights Law, alleges that the quality of Wolf's work from Florida was a mere pretext for the termination. It notes that in the past, Imus, himself now 77, had asked Wolf if he was broadcasting from Florida or the New York studio, indicating that he couldn't tell the difference. Additionally, Imus himself was known to work from his home in Texas, the lawsuit says.
Wolf's lawsuit also claims that his contract called for a severance package of $97,500 if he was to be terminated, which he did not receive.
In addition to Imus, the lawsuit names WABC General Manager Chad Lopez, WABC Program Director Craig Schwalb, and Mike McVay, a Senior Vice President of WABC's parent company Cumulus Media. Cumulus itself is not named because they're in the middle of Chapter 11 reorganization.
Law&Crime reached out to WABC for comment, but they have yet to respond, and Imus could not be reached.
Wolf's attorney, Doug Wigdor, said in a statement to Law&Crime, "It is hard to imagine a more iconic sportscaster than Warner Wolf and it is shameful that despite his continuing abilities at providing insight into the world of sports he was terminated because of his age and not even provided the severance for which he was contractually entitled."
Wolf v Imus Complaint by LawNewz on Scribd
[Image via Larry Busacca/Getty Images for AFTRA]
Have a tip we should know? [email protected]