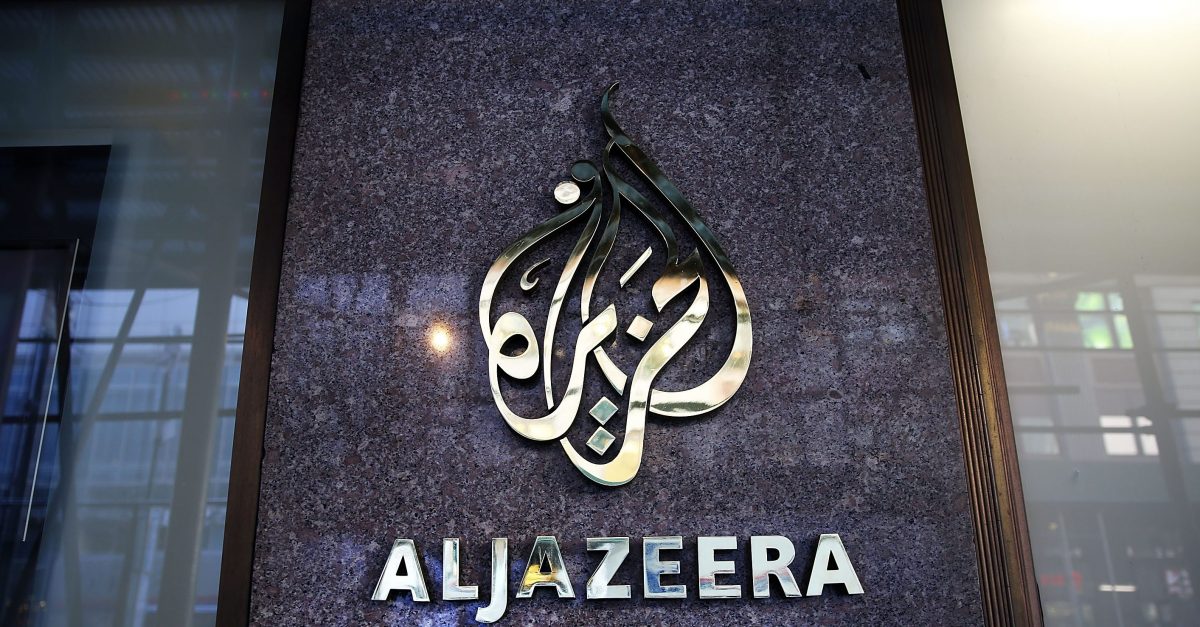 Months after Republicans and Democrats both pushed for Al Jazeera to have to register as foreign agent under the Foreign Agents Registration Act (FARA), a section of a new bill looks to get around an exception to the law that stands in the way.
The National Defense Authorization Act (NDAA) for fiscal year 2019, which was already passed by the House and Senate, includes a provision that would let the American public know if–and how–a media outlet is being funded by a foreign entity. Disclosing the nature of the organization and funding of the outlets could shed light on what interests they're trying to promote, and whether foreign governments are controlling them and trying to push propaganda to American audiences.
Section 1085 of the bill would require any "United States-based foreign media outlet" to report details of their financing to the Federal Communications Commission. This includes a description of the outlet's relationship to the foreign entity that includes the legal structure and funding of the media outlet. These reports would then be made public on the FCC's website. The FCC would also provide summaries of these reports to Congress at least every six months.
The bill defines a "United States-based foreign media outlet" as one that "produces or distributes video programming … that is transmitted, or intended for transmission, by a multichannel video programming distributor (as defined in such section) to consumers in the United States." That means that they don't have to be physically based in the U.S., they just have to be targeting a U.S. audience.
FARA, which already requires foreign agents to register with the Justice Department, has an exception for news outlets that publish material "solely by virtue of any bona fide news or journalistic activities." The federal government has already determined that RT (Russia Today) and Radio Sputnik do not meet that standard, and required them to register under FARA after the 2016 election. FARA requires any foreign agent that puts out information in the interest of their foreign principal to include "a conspicuous statement that the materials are distributed by the agent on behalf of the foreign principal."
Lawmakers including Senator Ted Cruz (R-Texas), Rep. Josh Gottheimer (D-New Jersey), and Rep. Lee Zeldin (R-New York) wrote a letter to Attorney General Jeff Sessions earlier this year seeking an investigation into whether Al Jazeera met the journalistic standards to be exempt from FARA. The section of the new NDAA would essentially make this a moot point, even though the reporting would be to the FCC instead of the DOJ. While the NDAA would not require any "conspicuous statement" like FARA, a public report on their foreign backing would essentially put them in a separate category in the eyes of the public.
Critics of FARA registration of media outlets have claimed that the federal government's ability to dismiss journalism they don't like as "propaganda" causes First Amendment problems, and could lead other countries to take measures against American media. The NDAA doesn't quite go as far as labeling foreign media as propaganda, but it does set them apart from their American counterparts.
President Donald Trump is expected to sign the NDAA into law as early as this week.
[Image via Spencer Platt/Getty Images]
Have a tip we should know? [email protected]