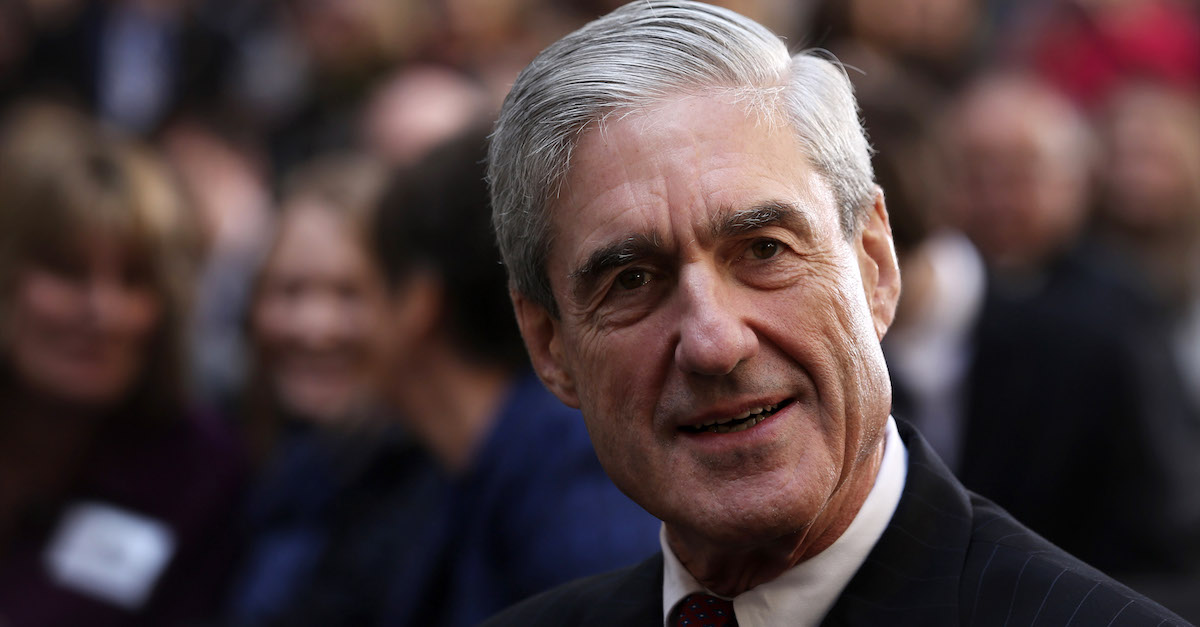 Judge T.S. Ellis III repeatedly lost his patience with government attorneys on Monday during Paul Manafort's trial on bank fraud and tax evasion in the Eastern District of Virginia.
What was otherwise a banner day for the prosecution also saw a series of escalating arguments–ultimately leading Assistant U.S. Attorney (AUSA) Greg Andres to apologize for his behavior in front of Judge Ellis. Ellis quickly brushed off the apology and said not to worry about because it wasn't that big of a deal and he didn't really think it was worth anyone's time.
But time was kind of the whole point. While not particularly indicative of either side's relative strength in legal terms, procedural hiccups and alleged belaboring again led to the prosecution's dressing-down in full view of the jury. These soapbox-style lessons were being taught, in essence, over what Judge Ellis seemed to consider temporal waste from the prosecution.
In other words, Judge Ellis did his best Elsa impression and kept telling Robert Mueller's lieutenants to let it go. They would not. And for that, they got yelled at.
On one occasion, Andres attempted to elicit testimony from Rick Gates regarding various Ukraine stamps in his passport. This prompted an almost immediate response from the judge himself. Andres then made the mistake of attempting to anticipate the judge's argument by making an argument of his own. This wasn't such a great idea because Judge Ellis responded in the verbal equivalent of all-caps:
JUST LISTEN TO ME.
Judge Ellis continued, "Don't speak when I speak," before returning to a chiding about the (lack of) necessity of reviewing passport stamps. A similar attempt to inspect Cyprus stamps on Gates' passport was short-circuited and eventually–at a late-day public conference following the court's recess–the government agreed to simply produce a list of Gates' travels which the defense would also sign off on.
During another episode, Andres sought to elicit testimony regarding the Ukrainian parliamentary and proportional representation system in contrast to the United States' first-past-the-post and winner-take-all forms of elections. Rather than a lesson on Ukrainian government and politics, however, this elicited the judge's scorn–and a defense objection.
The issue was immediately deferred. Judge Ellis noted, "We need to focus." Then, Andres pushed forward. Judge Ellis shouted over him again, insisting, "Next question! Next question, sir!"
Actually, neither of the above two episodes were among the most interesting exchanges between Andres and Ellis. As mentioned, the day finally ended late with a public conference on the need to speed things up.
After being called out for looking away while Judge Ellis addressed him, Andres made an entire issue out of Judge Ellis' soapbox-style interpretations of the prosecutions' facial expressions. That is, early last week, Judge Ellis told the prosecution to stop rolling their eyes. This was brought up again during the conference when Ellis said, "Don't roll your eyes."
Andres protested this charge and Ellis immediately clarified, "You're not the only one at that table."  Andres responded: "I find it interesting that you noticed I was both looking down and rolling my eyes." This provoked uneasy laughter but Judge Ellis took it in stride.
Why all the sarcasm and cattiness? Let's backtrack just so briefly.
As Gates finished up his testimony regarding Manafort's various relationships with wealthy Ukrainian businessmen in the context of the Ukrainian political system, Judge Ellis sought to inject some understanding or clarity into the proceedings. This he did by prompting Gates to categorize such Ukrainian spending as "political contributions."
But this touched off a nerve with Andres, who later firmly stated, "These. Are. Oligarchs!" Andres was adamant that the U.S. and Ukraine systems could not be compared, and that but for Judge Ellis categorizing the oligarchical purchase of government in Ukraine as "political contributions," none of this would have been brought up.
Andres then compared that insertion with how Judge Ellis had stopped the prosecution from bringing up countless pieces of evidence. Ellis said while laughing, "I've rarely stopped you and I will stand by the record." Andres retorted, "I will stand by the record as well."
To which Ellis responded without missing a beat, "And you will lose."
"Fine," Andres replied.
The conference ended, as noted, with both the judge and prosecutor expressing respect for one another and clearing the air. While certainly tense, Andres' point was eventually fleshed out. Gates had not personally categorized the oligarchs' payments until being prompted. This was true. Judge Ellis would consider some potential latitude here but stressed that the case did not–and could not–turn on slinging mud at rich men. Even if they were Ukrainian oligarchs.
It wasn't completely one-sided on Monday, tas far as Jude Ellis is concerned. The defense did have one objection overruled–an apparent victory for the prosecution. During a lengthy re-direct of accountant Cynthia Laporta, the prosecution made reference to various accounting methods–and the differences between them. The defense raised an objection because they hadn't actually brought up one of the methods mentioned. This objection was overruled but it didn't particularly matter because Judge Ellis then decided this issue had been discussed enough already. The prosecution technically won, but was told to move on.
[image via Alex Wong/Getty Images]
Follow Colin Kalmbacher on Twitter: @colinkalmbacher
Have a tip we should know? [email protected]