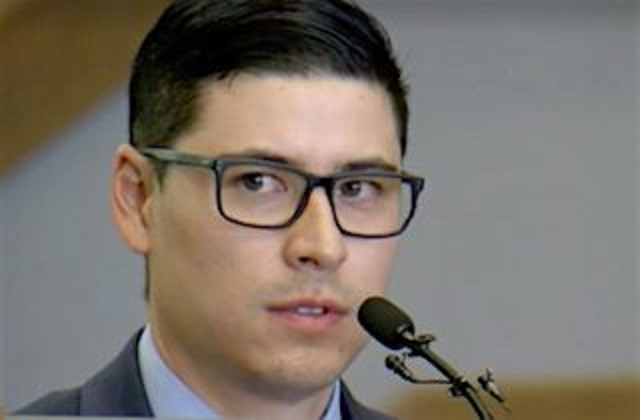 The Doña Ana County District Attorney's Office announced they will pursue a third murder trial against Tai Chan, the former Santa Fe Sheriff's deputy who shot his partner, Jeremy Martin during a fight in a Las Cruces hotel in 2014. Chan claims that he acted in self-defense, and so far two trials have ended in mistrials after jurors could not reach a unanimous decision one way or the other.
Chief Deputy District Attorney Gerald Byers filed the notice on Friday, declaring to the court that his office plans on trying Chan a third time. The prosecution's plans were confirmed on Tuesday.
Martin's family said in a statement sent to LawNewz.com:
We are hopeful a new pool of jurors will invest the time and energy required and not give up after only a couple of hours. Jeremy deserves justice and Tai ought not to be free to kill again — and of course, the people of New Mexico deserve clarity on when it is appropriate for a highly trained cop to kill an unarmed man.

As for the venue, because of the amount of false and misleading statements made by the defense to the media, we have not felt that Jeremy could get justice in Las Cruces. However, we ultimately trust the leadership of the District Attorney, and we are grateful for their work and dedication in fighting for Jeremy, his family, and the citizens of their community.
Have a tip we should know? [email protected]