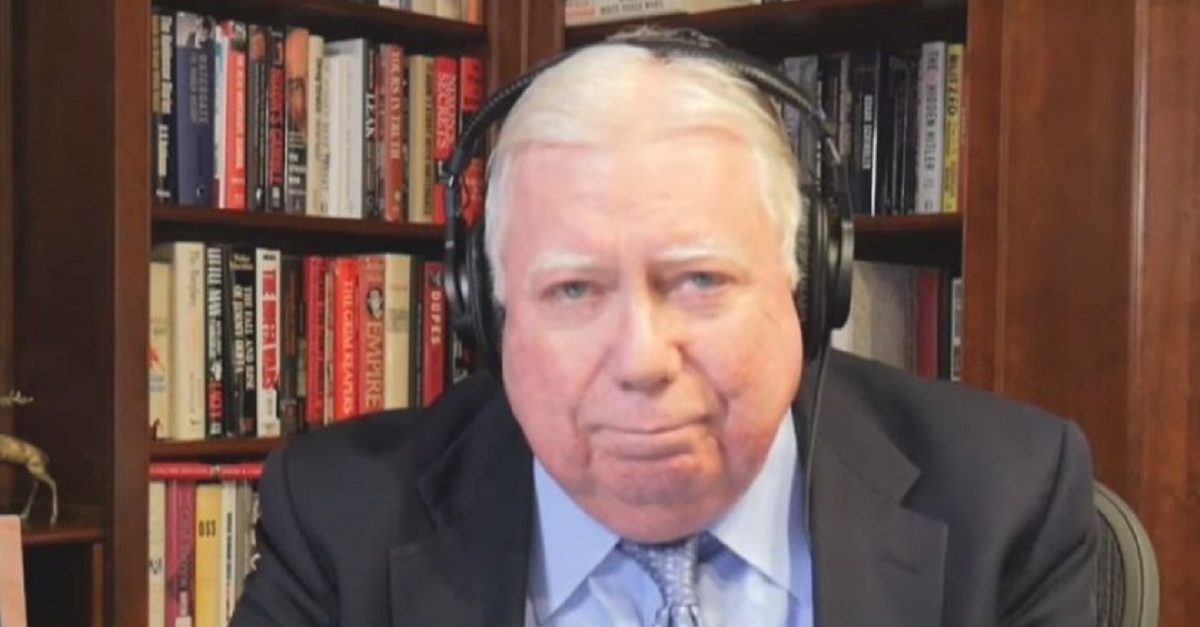 Right-wing author Jerome Corsi, fresh off his ethics complaints against prosecutors with the Special Counsel's Office, filed a lawsuit against Special Counsel Robert Mueller and various government agencies for a variety of alleged misconduct in the Russia investigation. Corsi had been negotiating a possible plea deal with Mueller's office, but backed out, claiming they wanted him to lie about his involvement with Roger Stone and WikiLeaks.
That alleged pressure to lie was just one of several allegations in Corsi's lawsuit, filed Sunday night in D.C. federal court. Just like the letter his attorney Larry Klayman sent with the aforementioned ethics complaints, the lawsuit claims that Mueller and his team broke the law by leaking confidential grand jury information. Specifically, the lawsuit—like the letter—names press officer Peter Carr as a culprit when it comes to leaks.
After the lawsuit was filed, Carr told Law&Crime, "We'll decline to comment."
On top of these allegations, Corsi claims that Mueller, the Justice Department, FBI, CIA, and NSA have been carrying out "ongoing illegal,  unconstitutional surveillance" of Corsi, including searching and seizing his phone and computer records. Corsi claims this is being done "at the direction of Mueller and his partisan Democrat, leftist, and ethically and legally conflicted prosecutorial staff," in order to find information that they could use "to coerce, extort, threaten and/or blackmail" Corsi into falsely testifying against President Donald Trump.
Corsi's lawyer Larry Klayman said in a statement sent to Law&Crime:
Mueller, his staff and the other defendants are allegedly themselves acting in a criminal manner to further their attempted 'legal coup d'etat' to remove the president from office by any illegal means.

Dr. Corsi is fearless and determined to not let this happen and at great risk to himself and his family are standing in the stead of and are resolute for the American people, who voted President Trump into office on November 6, 2018.
Corsi is seeking more than $350 million in damages from Mueller and the government agencies, broken down as "in excess of $100,000,000" for general and compensatory damages, and "in excess of $250,000,000" for punitive damages. He also seeks attorneys' fees. Corsi claims that he has suffered "severe emotional distress and physical harm," economic loss," and damage to his reputation.
Corsi insists that he was not involved in any legal activity related to WikiLeaks, and that he was not provided with any special advance notice of the release of emails belonging to Clinton campaign chair John Podesta. He claims that when a batch of Democratic National Committee emails had been released beforehand, he noticed that messages between to and from Podesta were not included, leading him to believe they were coming later in a separate document dump.
Corsi Complaint by Law&Crime on Scribd
[Image via Newsmax screengrab]
Have a tip we should know? [email protected]