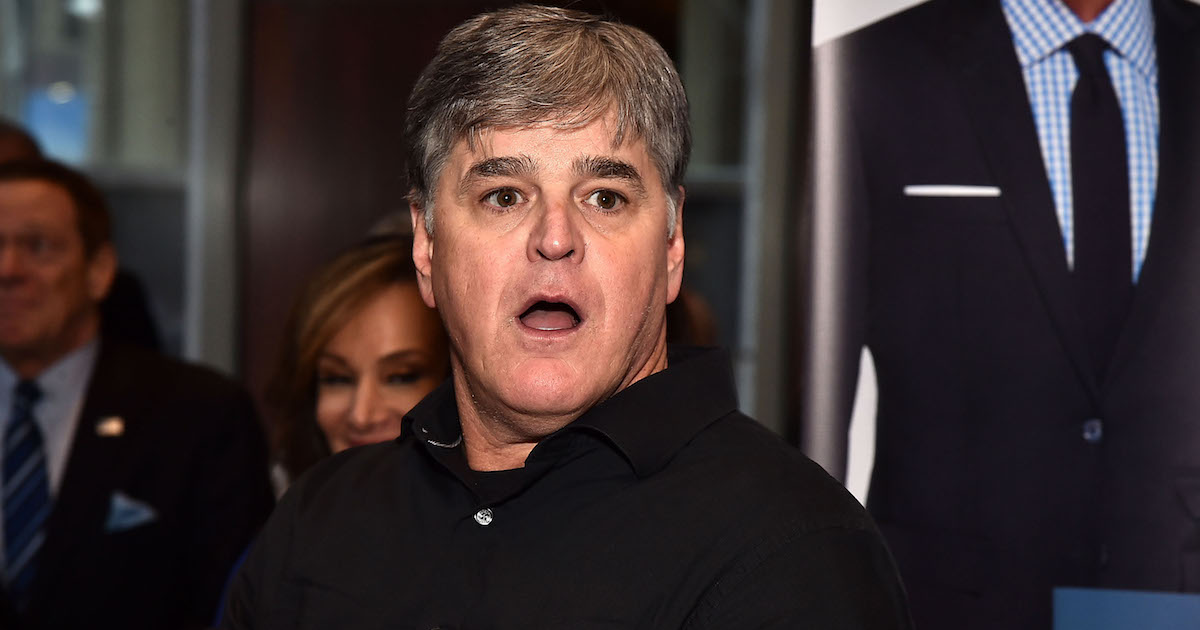 President Donald Trump may have disclosed sensitive information to Fox News host Sean Hannity over an unsecured cellular phone.
According to NBC News' Adam Edelman, officials within the U.S. government have been concerned about Trump's cell phone discussions with a clique of informal advisers–including Hannity–for the past several months.
This report comes after the bombshell New York Times story that Trump's unsecured cell phone calls have provided an information goldmine for foreign state intelligence services affiliated with Russia and China.
According to that Times report, White House aides have attempted to intervene and put an end to those unsecured cell phone calls–but have been unsuccessful in their efforts because the 45th president has steadfastly refused to give up his iPhones.
Law&Crime reached out to Fox News for comment regarding their host's alleged information source.
Through a spokesperson, Hannity said, "I never discuss who may or may not be a source for my reporting or any conversations I have with anybody. I believe in complete confidentiality with sources and or friends and family."
Trump, for his part, denied the Times' report via Twitter. In a series of posts on Thursday morning, Trump wrote:
The so-called experts on Trump over at the New York Times wrote a long and boring article on my cellphone usage that is so incorrect I do not have time here to correct it. I only use Government Phones, and have only one seldom used government cell phone. Story is soooo wrong! The New York Times has a new Fake Story that now the Russians and Chinese (glad they finally added China) are listening to all of my calls on cellphones. Except that I rarely use a cellphone, & when I do it's government authorized. I like Hard Lines. Just more made up Fake News!
Critics have noted that Trump's own tweets identify themselves as being posted to the micro-blogging site via Twitter's official iPhone app:
Honestly, this is so easy to check. Go to https://t.co/dQU1aSmwvq, look at Trump's account, then tap on any tweet to see which client published it. Here are four I just screen-capped. All posted from twitter for iPhone. pic.twitter.com/5xH0m7JWna

— Tom Coates (@tomcoates) October 25, 2018
One of Trump's former aides, Omarosa Manigault Newman, disputed President Trump's denial.
In a post on Twitter, Newman wrote that Trump "ALWAYS used his personal iPhone in [the White House] for calls even after being told over and over again about the security risk."
Law&Crime reached out to the White House for comment on this story but no response was forthcoming at the time of publication.
[image via Theo Wargo/Getty Images]
Follow Colin Kalmbacher on Twitter: @colinkalmbacher
Editor's note: this article was amended post-publication to include a response from Sean Hannity.
Have a tip we should know? [email protected]