The trial for the man accused of killing Hollywood sex therapist Dr. Amie Harwick begins this week. Gareth Pursehouse faces several criminal charges for the 2020 slaying including murder and burglary.
Opening statements could begin as early as Tuesday afternoon.
Dr. Amie Harwick
On her Instagram account, Dr. Amie Harwick described herself in her bio as "PhD, LMFT, Author of The New Sex Bible for Women, educator, and advocate."
The 38-year-old family, relationship, and sex therapist was a high-profile doctor in Hollywood — appearing in magazines, on news broadcasts and podcasts — she even had her own YouTube channel that advised viewers about anything from how to cope with a fear of flying to surviving the holidays.
In the days before her death, she posted two quotes centered around love in honor of the upcoming Valentine's Day:
"Let's stop falling in love and start collaborating in love. Let's remember how much control we actually have over the partners we pick and how we move forward in our romantic relationships."
"Platonic love is important too. There is so much cultural emphasis on romantic love, but let's be thankful for the authentic love that we give and receive to friends."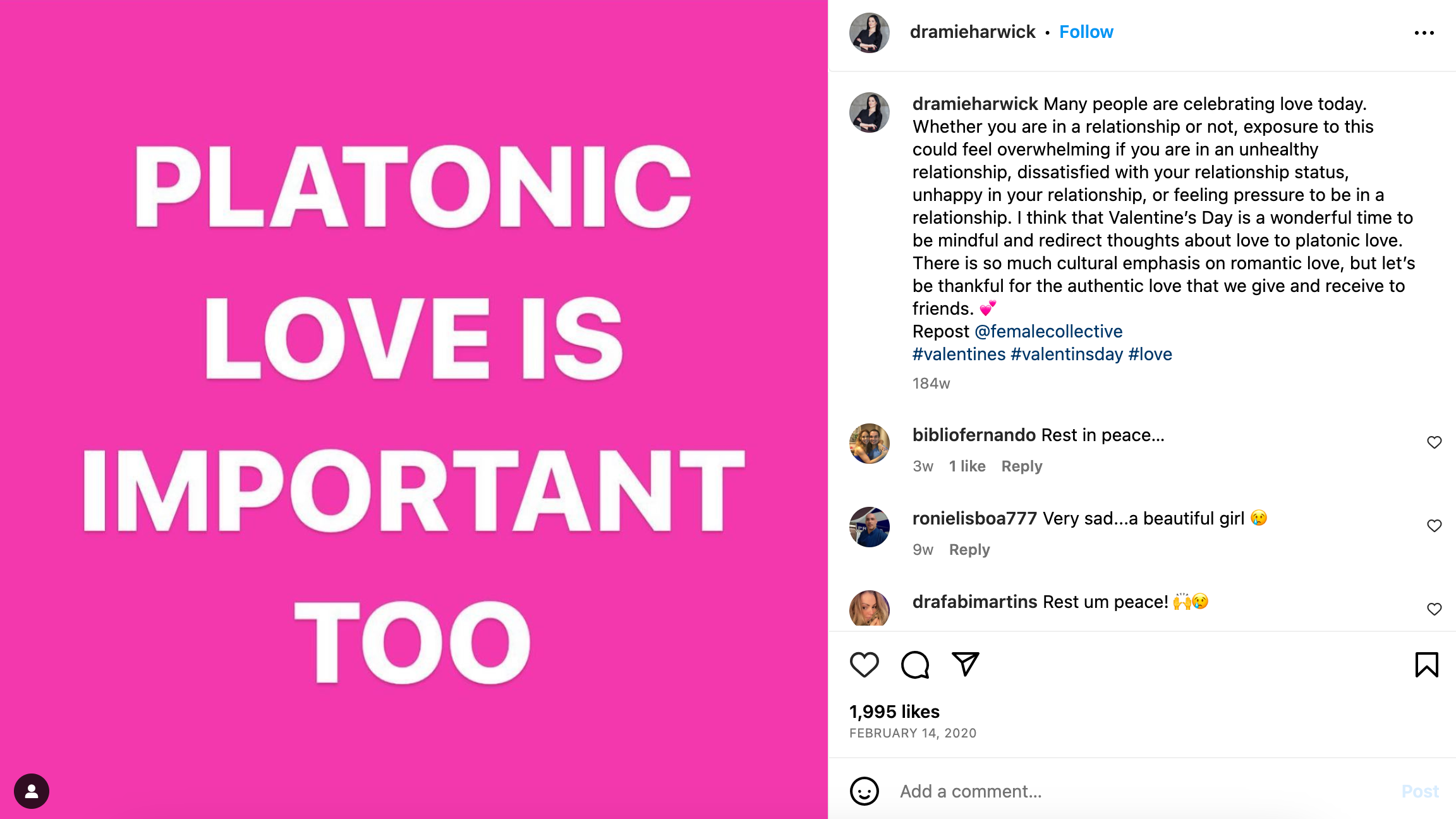 Dr. Harwick grew up in Pennsylvania but moved to Los Angeles in 2001. She studied at Polytechnic State University and Pepperdine University and received her doctorate from the Institute for Advanced Study of Human Sexuality.
Her website said she specialized in "various physical and psychological disorders, including traumas related to sexual exploitation and issues involving sexual identity and bipolar disorder."
Dr. Harwick published her book — The New Sex Bible for Women — in 2014.
The New Sex Bible for Women is an all-encompassing and fully comprehensive guide for women covering everything from masturbation, oral sex, self-esteem and self-care, sex positions, safety and concerns, and sex aides. Using scientific studies, case studies, testimonials, input from celebrities and professionals in the sexual health field, and illustrations, Amie Harwick walks you through every question and provides you with the information you need to become a better lover and bring even more enjoyment out of sex.
Four years later — in January 2018 — Dr. Harwick got engaged to comedian Drew Carey. The couple had dated for two years prior and ended up breaking off the engagement later that year.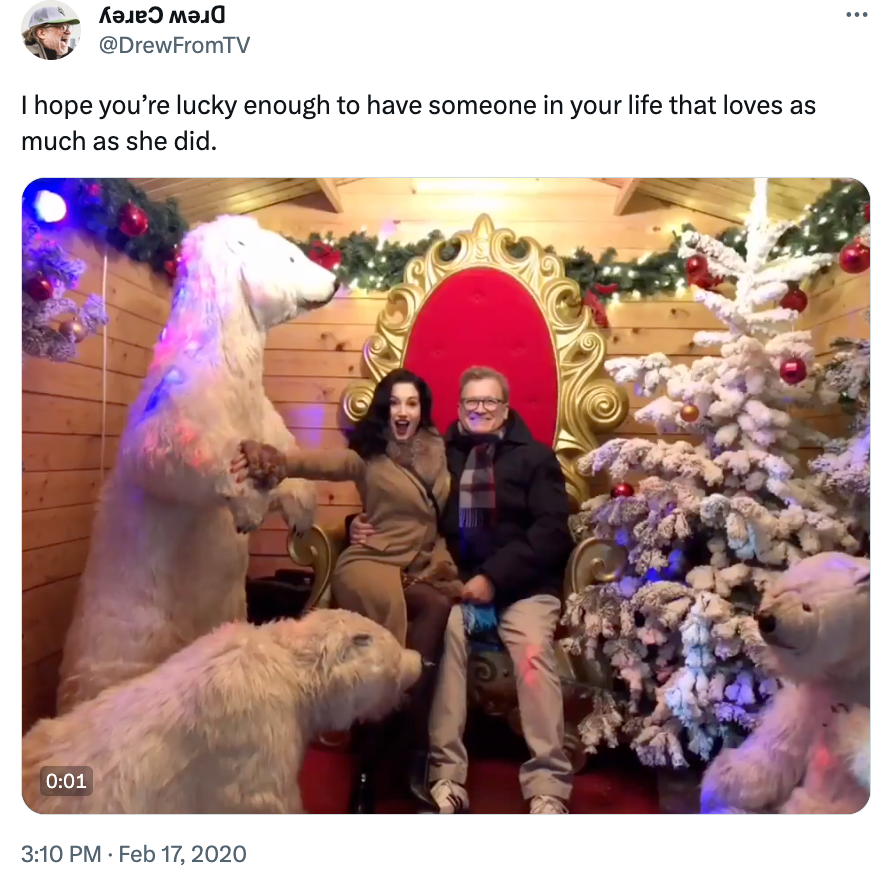 According to her memorial page, Dr. Harwick dedicated her career and personal life to helping women succeed. She created and ran a group called "Foxy Feminists" that helped women local to Los Angeles connect with each other for job opportunities and support. Dr. Harwick's family said she was a model — but also had a passion for being behind the camera too — having aspirations to be a professional photographer.
In February 2020, her dreams of creating a safe, deserving, and significant world for women were cut short.
The Crime Scene
On Valentine's Day 2020, Dr. Harwick woke up and went on a walk with one of her friends. The two met at her Hollywood Hills home, walked through the neighborhood, and stopped at a cafe to enjoy some local eats, according to "48 hours."
Later that night, around 7:30 p.m., Dr. Harwick met up with friends at a burlesque show, court documents explain. She wore a pink dress and a rosary-beaded necklace with a cross on it. After the show, she mingled with her friends and eventually headed home shortly after midnight.
When she got home, she sent her final text, KTLA reported. She asked a friend for photos from the burlesque show at 1:02 a.m.
Moments later, Dr. Harwick was attacked inside her home.
She was on the third floor — her roommate was asleep on the first floor and woke up to her screaming. The roommate, when he couldn't find his phone, first tried yelling at whoever had been hurting Dr. Harwick to stop, but he wasn't successful.
The roommate then ran outside looking for help, "48 Hours" reported. He had knocked on two neighbors' doors — but had no luck. Eventually, he found someone walking along the street who had a phone on them and they called 911 at 1:14 a.m.
Officers rushed to Dr. Harwick's home and found her struggling to breathe below her third-floor balcony with severe injuries to her neck. She was rushed to the hospital but was pronounced dead just before 3:30 a.m.
Back at her house, detectives found evidence of a horrifying struggle. Investigators located blood on her bedroom door and beads from her rosary necklace scattered in her bedroom, leading detectives to the balcony.
When questioning her roommate, detectives said the roommate admitted to hearing some sort of loud noise earlier that night that had woke him up — but he fell back asleep. Investigators believed that noise was Dr. Harwick's killer breaking into the house several hours before the attack — plotting and waiting for her to get home.
Los Angeles Police Statement
"When officers went to make entry, they found the victim on the ground beneath a third story balcony. The victim was gravely injured. She suffered significant injuries consistent with a fall. The investigation revealed possible evidence of a struggle in the upstairs as well as forced entry to the residence. A canvass of the area located further evidence of an intruder (suspect) entering the property and leaving after the murder."
A medical examiner ruled her death a homicide and made notes in the autopsy report that Dr. Harwick died due to several factors: manual strangulation and blunt force trauma.
Fifteen hours after the 911 call was made, detectives arrested Gareth Pursehouse — Dr. Harwick's ex-boyfriend from 9 years prior — on a charge of suspicion of murder. His bail was set at $2 million and he bonded out three days after his arrest on the following Tuesday night. He was rearrested the next day, Wednesday, when he was formally charged with murder and burglary, according to the Hollywood Reporter. He has been in jail with no bond ever since.
Protective Orders Against Gareth Pursehouse
As detectives started digging deep into Dr. Harwick's past, they quickly learned she had dated Gareth Pursehouse — and had filed two protective orders against him.
The first order was filed in 2011 and the second was filed in 2012.
According to the 2012 protective order, Dr. Harwick claimed Pursehouse had previously broken into her apartment and apartment complex, sent her unwanted gifts, watched her inside her home from outside through windows, and caused chaos with children in her neighborhood.
Pursehouse also allegedly texted her saying "things will get worse," and sent threatening emails to her and her friends.
She wrote in the protection order that one time during an argument, Pursehouse physically assaulted her — pulling her out of a car and leaving her with a bloody nose.
"He has suffocated me, punched me, and slammed my head on the ground, kicked me," Dr. Harwick wrote in the order. "He has told me he hit me 'because I made him so mad' and he refused to get help while in the relationship."
The second protection order filed in 2012 expired in April 2015.
According to friends, Dr. Harwick hadn't seen Pursehouse in years prior to the attack, but a month before she was killed she saw her ex-boyfriend at a professional event where he had been hired to be a photographer. During a court hearing, the district attorney said Pursehouse allegedly called Dr. Harwick a "bitch" at the event and claimed she had ruined his life.
Friends, family, and investigators believe that the encounter sparked Pursehouse's previous feelings for Dr. Harwick — leading to a spiral of obsession and ultimately, violence.
The Trial
After Pursehouse's arrest, his defense team filed a motion to dismiss the case claiming there wasn't enough evidence provided at pretrial hearings to prove he had anything to do with the crime.
In March 2022, a judge denied the motion and ordered both the district attorney and defense team to move forward to trial.
At an evidentiary hearing, the prosecution told the judge that DNA collected from underneath Dr. Harwick's fingernails and one of the doors in her home matched Pursehouse's DNA. Officers also found a syringe filled with liquid at the crime scene. While serving a search warrant at Pursehouse's home, detectives found an identical syringe with the same liquid inside. Lab technicians confirmed the liquid in the syringe was a lethal dose of nicotine.
If convicted, Pursehouse could spend the rest of his life in prison. He is technically eligible for the death penalty due to the special circumstance allegation that he was "lying in wait."
However, in January 2022, California Governor Gavin Newsom announced California's death row would be dismantled by the end of 2024.
"The prospect of your ending up on death row has more to do with your wealth and race than it does your guilt or innocence," Newsom said in his announcement. "We talk about justice, we preach justice, but as a nation, we don't practice it on death row."
Anyone on death row in California will be transferred to a maximum security prison once all plans and systems are finalized.
Opening statements in the trial are expected to begin as early as Tuesday.
Have a tip we should know? [email protected]