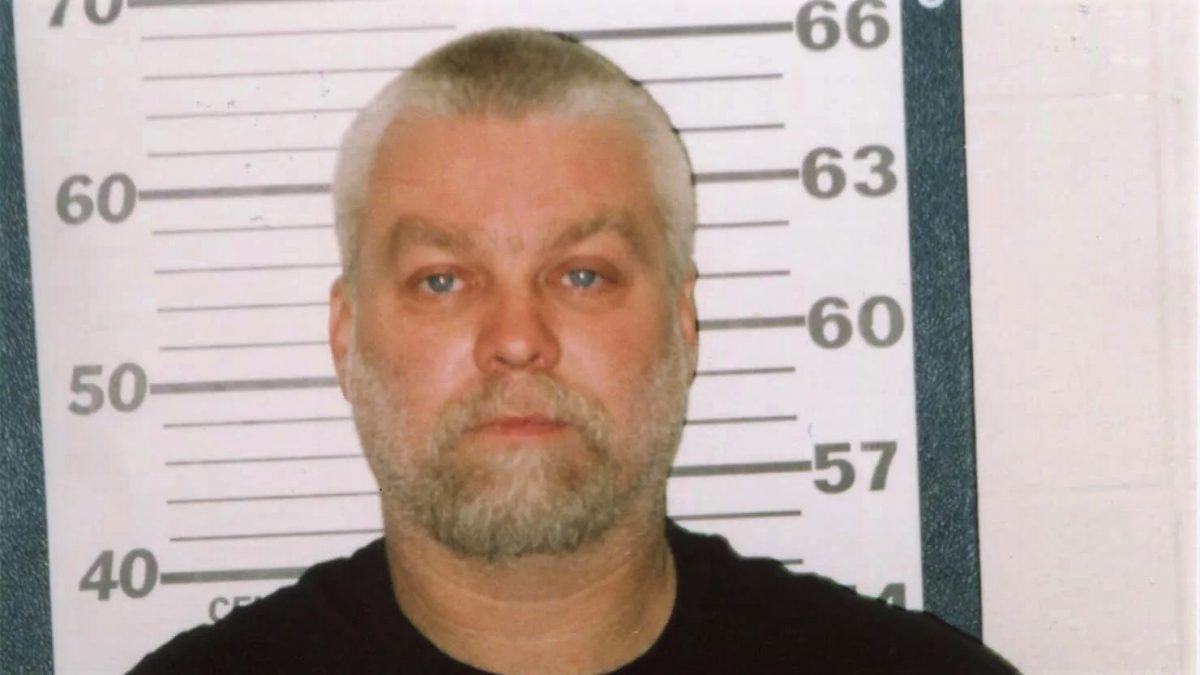 Steven Avery, the Wisconsin man who was exonerated after a botched 1985 rape conviction only to later be tried and convicted of murder, has named his nephew, Bobby Dassey, and another relative through marriage as possible murder suspects.
Avery has been fighting for his innocence since he accused the police of setting him up for the 2005 murder of freelance photographer Teresa Halbach.
In an affidavit filed Friday, Avery himself said he believes Bobby Dassey and his sister Barb's third husband, Scott Tadych, "are involved in the murder." The claims are an admitted about-face for Avery, who previously had stated that the police broke into his trailer, took his blood, and planted it in Halbach's Toyota RAV-4.
In the affidavit, Avery said Bobby Dassey became "immediately nervous after I mentioned" that a police officer had come to his property to inquire about Halbach's whereabouts. Halbach was last seen October 31, 2005, and was reported missing November 3rd. Avery said Bobby Dassey became nervous on that date — November 3rd — upon learning of the law enforcement visit. Avery further said Bobby Dassey refused to join him on a trip to Menards (a home improvement store chain in the Midwest) because Bobby had "things to do."
Avery then said that his finger was bleeding because he had torn open a cut on his hand while trying to unhitch a trailer. He believes Bobby Dassey saw the cut and a subsequent blood stain on Steven Avery's own Pontiac gearshift.
Avery said he believes Bobby Dassey noticed a cut on his hand that night and further noticed that he had bled on the gearshift of his own vehicle, a blue Pontiac. Avery said that he tended to the wound in his own trailer's bathroom but that someone mysteriously cleaned the blood before he woke at 6 a.m. on November 4th. "I saw that most of the blood on my sink, which I had not cleaned up the previous night, was gone. It seemed to me that the blood had been cleaned up," Avery said in the affidavit.
Avery said he started making the connections after "reviewing police reports" and recalling who went with him to the store on November 3rd.
As for the about-face, Avery said in the new affidavit:
After reviewing more case documents and thinking about what happened on November 3, 2005, I do not believe that law enforcement broke into my trailer and took blood from my sink and planted it in Ms. Halbach's vehicle. I believe that Bobby removed the blood from my sink and planted it in the RAV-4. Law enforcement would not remove the blood from the sink because would not know that the blood belonged to me and would believe that it belonged to Ms. Halbach. Only the killer would know that the blood did not belong to Ms. Halbach and only someone who saw my finger bleeding would know that the blood was mine, so I think that person who was there and knew my finger was bleeding and could have gotten into my trailer was Bobby. He would have taken the blood to frame me and save himself.
Avery said he believes Scott Tadych was at he Avery family property on the day Halbach died:
I remember thinking it was strange that Mr. Tadych was at the Dassey residence when Barb was not home. I watched to see when he left, and to my best recollection, it was after about 15 minutes. Mr. Tadych lied at trial when he testified he was visiting his mother the morning of October 31, 3005, at the Aurora Medical Center in Green Bay.
Avery said Bobby Dassey and Scott Tadych "lied so many times about the most important details of the case to the police and in their trial testimonies is the reason that I believe both of them are involved in the murder of Ms. Halbach."
The Avery affidavit is dated June 29, 2018.
Avery and another nephew, Brendan Dassey, became internationally famous after the December 2015 release of the Netflix film 'Making a Murderer.' Brendan Dassey is Bobby Dassey's brother. Brendan Dassey's case was recently rejected by the U.S. Supreme Court. Avery's sister, Barb, is the Dassey boys' mother.
Neither Bobby Dassey nor Scott Tadych have been charged in connection with the Halbach case.
The Avery affidavit was part of a broader move by defense attorney Kathleen Zellner to argue the original prosecutors on the case illegally withheld a cache of violent pornographic evidence and erotic chat messages obtained from a Dassey computer from Steven Avery's original defense team. Zellner believes the material, had it been turned over to the defense, would have allowed Avery's defense attorneys to point at alternate suspects within the Avery family.
Follow Aaron Keller on Twitter:  @AKellerLawCrime.
[Image of Steven Avery via the Calumet County, Wis. Jail.]
Have a tip we should know? [email protected]
Aaron Keller - Deputy Editor-in-Chief