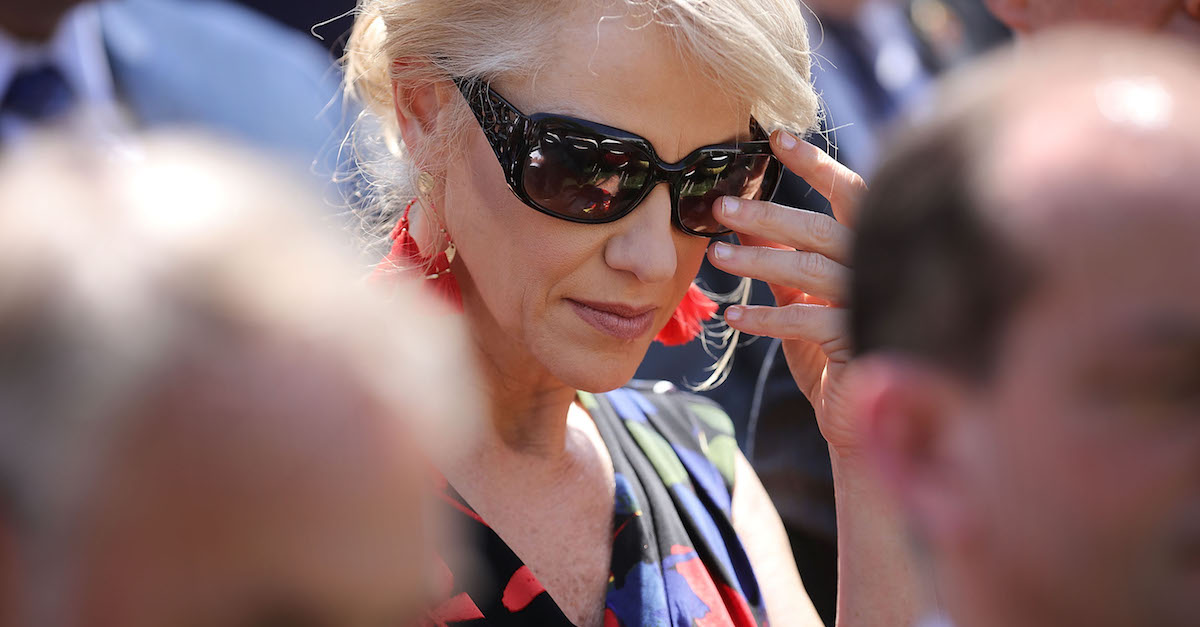 Kellyanne Conway's outspoken attorney husband George responded to the news that Defense Secretary James Mattis will be resigning from his post by saying Mattis' letter "speaks volumes" about the general's feelings about President Donald Trump.
Trump announced to the world on Twitter that Mattis would be "retiring" in February, but Mattis' letter indicated that the president's decision to pull troops out of Syria was the reason he decided to resign.
"Because you have the right to have a secretary of defense whose views are better aligned with yours … I believe it is right for me to step down from my position," Mattis said in his resignation letter.
George Conway read the letter and went there as he often does, despite his wife being, you know, White House counselor.
"Not a word of praise for Trump. Speaks volumes," he said. It's true, there really wasn't one word of praise. Mattis did say he appreciated the opportunity to serve the nation.
"No pro forma 'it has been a privilege to have worked with you to [something],' or formulaic 'I am proud that we were able to [fill in here]'—or even the usually obligatory 'thank you for giving me the opportunity to serve,'" he continued. "The nicest line: 'Dear Mr. President.'"
Conway didn't stop there, retweeting more critical takes for good measure.
Most recently, Conway blasted Trump after the president lamented on Twitter the latest news about Michael Cohen and praised Roger Stone for having "guts" (i.e. saying that he will "never testify against Trump").
Conway accused Trump of witness tampering.
"File under '18 U.S.C. §§ 1503, 1512,'" he said. That's another way of saying: obstruction of justice.
18 U.S.C. § 1503 is the law on the books against corrupt or forceful attempts to "influence,  intimidate, or impede any grand or petit juror, or officer in or of any court of the United States, or officer who may be serving at any examination or other proceeding before any United States magistrate judge or other committing magistrate, in the discharge of his duty."
We're just going to assume this won't be the last time Conway speaks his mind.
[Image via Chip Somodevilla/Getty Images]
Have a tip we should know? [email protected]