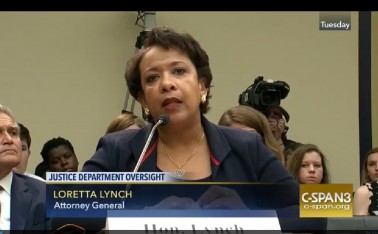 Texas Senator John Cornyn on Friday sent a letter to Attorney General Loretta Lynch demanding answers about reports the Justice Department blocked an FBI request to investigate the Clinton Foundation.
In the letter, Sen. Cornyn references not only the CNN report, but also the release of new emails that show major Clinton Foundation donors calling in favors to top aides of Hillary Clinton at the State Department.  On that issue, Cornyn writes,"This kind of conduct is unacceptable, and reflects the worst concerns harbored by the public about the abuse of government office to benefit the powerful at the expense of the American people. It violates the commitment Secretary Clinton made to Congress and the Executive Branch following her nomination to be Secretary of State."
The letter concludes with a series of pointed questions about whether the CNN report was accurate and the decision making process that led DOJ to block the investigation.  Sen. Cornyn seeks specific answers about which DOJ officials were involved the decision to drop the case and what criminal charges were considered.  The Senator also asks about the now infamous tarmac meeting at the Phoenix airport the week before the FBI announced it would not pursue charges over Clinton's email server.
"In your recent private meeting with former President Bill Clinton, did you discuss anything regarding the Clinton Foundation? If so, please indicate what was discussed," Sen. Cornyn wrote.
READ the letter:
Letter to AG Re Clinton Foundation
Have a tip we should know? [email protected]