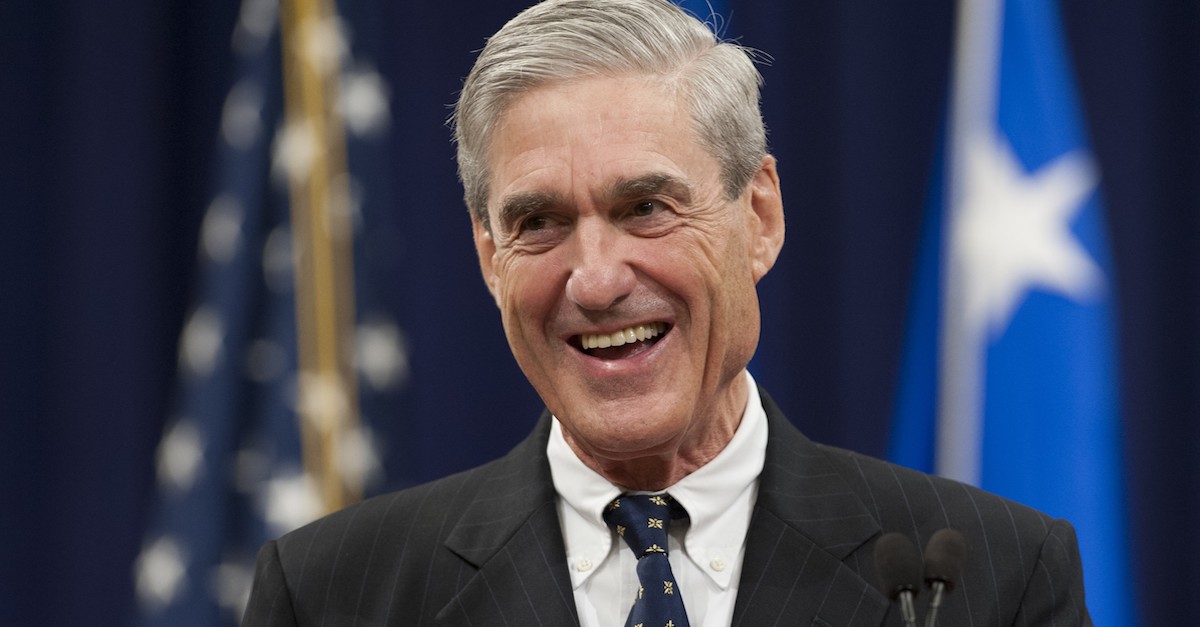 Robert Mueller's mystery opponent was just handed a defeat by the Supreme Court of the United States, and experts say this loss is telling. In a brief and unanimous order, the Supreme Court declared the following on Tuesday: "The application for stay, presented to The Chief Justice and by him referred to the Court, is denied. The administrative stay previously entered by The Chief Justice is vacated."
This means the Supreme Court denied a request from Mueller's mystery opponent–a foreign-owned company from an unidentified foreign country–to invalidate a contempt order resulting from said company's refusal to comply with a grand jury subpoena in the District of Columbia after the D.C. Circuit Court of Appeals was left unconvinced by the foreign company's argument that complying with the subpoena would violate the domestic laws of the country the company is from.
So, the company took the contempt issue directly to the Supreme Court. In turn, Chief Justice John Roberts issued an "administrative stay" of that contempt ruling on December 23 and referred the overall contempt issue to his colleagues. Roberts' administrative stay was vacated by the full court's Tuesday afternoon order.
The upshot here is that the D.C. Circuit Court of Appeals' contempt order against the unnamed company is now back in effect–as well as the daily accumulation of fines for failure to comply with the grand jury subpoena.
As Law&Crime's Ronn Blitzer previously reported, just hours earlier, Mueller's mystery opponent appealed to the Supreme Court asking for permission to file a petition for a writ of certiorari under seal. Effectively, an extremely unusual request that the foreign-owned company be allowed to appeal their case before the nation's high court under the veil of judicial secrecy.
Tuesday's petition for writ of certiorari–on the full merits of the case–is still pending and not technically impacted by the decision to vacate the administrative stay, but seasoned observers reading the tea leaves say it doesn't necessarily portend well for Mueller's mystery foe.
SCOTUSBlog's Amy Howe took stock of the moving parts at play.
"There were no recorded dissents from the order, and no explanation for the ruling," she wrote just after the full court's order was released. "However, one factor in the decision whether to grant such a request is whether there is a 'reasonable probability' that at least four justices will vote to grant review, and another is whether there is a 'fair prospect' that at least five justices will agree that the decision below was wrong. Taken together, these factors suggest that the unidentified corporation could face an uphill battle in getting the Supreme Court to take up its case and reverse the D.C. Circuit's decision."
University of Texas Law Professor Steve Vladeck took a similar position.
"This doesn't end the appeal; the mystery corporation can still ask #SCOTUS to take the case on the merits," he tweeted. "But the denial of the stay (and the absence of any noted dissents) is a pretty strong signal that the Justices are inclined to sit this one out."
[image via SAUL LOEB/AFP/Getty Images]
Have a tip we should know? [email protected]