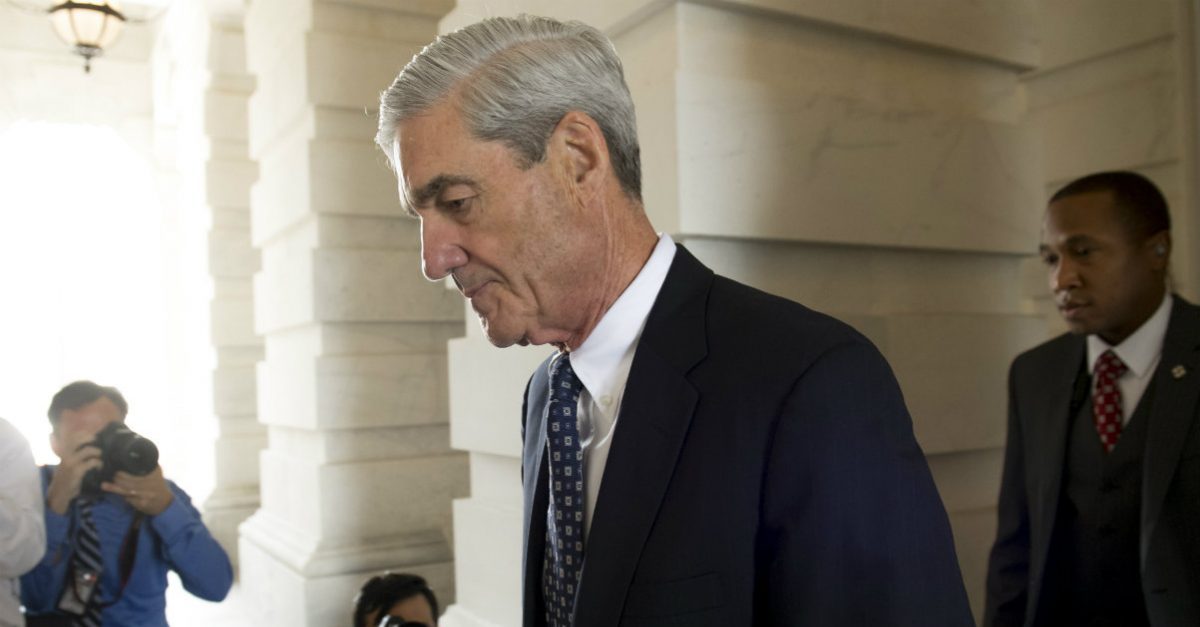 The unidentified foreign company who appears to have been locked in battle with Special Counsel Robert Mueller got a small victory over the weekend, when the U.S. Supreme Court granted a stay against a lower court order holding them in contempt. The case stems from a grand jury subpoena that the company is resisting, claiming that doing so would violate the law of their home country.
The U.S. District Court for the District of Columbia didn't agree with the mystery firm's claim, and issued a contempt citation against them for failing to comply with the subpoena, also hitting them with monetary penalties that would increase with each day they failed to comply. The D.C. Circuit Court of Appeals handed a win to Mueller when they sided with the Special Counsel's Office, upholding the contempt order in a December 18 decision.
Following that ruling, the foreign company filed a petition with the Supreme Court for a stay on the District Court's order. Sunday evening, Chief Justice John Roberts handed down a decision, granting a stay on the contempt order and the monetary penalties, but only a temporary one. In a brief ruling, Roberts wrote:
IT IS ORDERED that the order of the United States District Court for the District of Columbia holding the applicant in contempt, including the accrual of monetary penalties, is hereby stayed pending receipt of a response, due on or before Monday, December 31, 2018, by noon, and further order of the undersigned or of the Court.
This means that the government has until noon on New Year's Eve to file a response to the mystery company's stay application. The temporary stay will be in place until that response is received and the Supreme Court issues a subsequent order on the matter, having heard both sides.
The rate at which the case has bounced around the federal court system, and the lack of details made public, drew rampant speculation over who was involved. It was not until the Circuit Court's December 18 ruling that the public was made aware that it was a company and not an individual, or that it was a foreign party. When the Circuit Court was hearing the case, reporters staked out to see who would be entering the courtroom, but security cleared the entire floor to keep everything under wraps. A Politico report even speculated that it could have been President Donald Trump himself—something his attorney Jay Sekulow denied, and which we now know is not the case.
[Image via SAUL LOEB/AFP/Getty Images]
Have a tip we should know? [email protected]