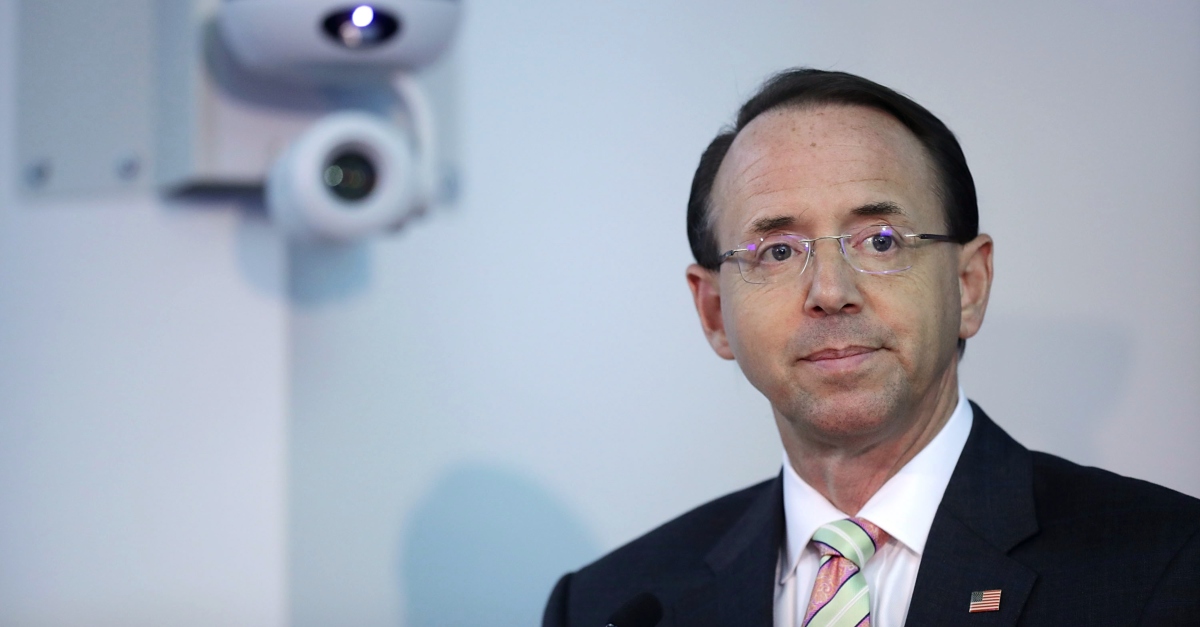 Deputy Attorney General Rod Rosenstein appeared at the Center for Strategic and International Studies on Monday, where he delivered a speech and answered some questions. During the Q&A portion, Rosentein addressed concerns over how new Attorney General William Barr will handle the report that Special Counsel Robert Mueller is expected to submit upon the conclusion of the Russia investigation.
During Barr's confirmation process, he was peppered with questions about whether he will reveal Mueller's findings to the public. Despite repeatedly saying he believed in transparency, Democrats were skeptical.
Rosenstein assured attendees at Monday's event that with Barr at the helm, there is nothing to worry about.
"That's going to be a decision the attorney general makes as to what to do with whatever information is provided to him," Rosenstein said. "I think Attorney General Barr is going to make the right decision. You can trust him to do this….I think we can count on him to do the right thing."
According to the special investigation regulations, Mueller will submit a report to Barr at the conclusion of the investigation. Barr will then report to Congress. How much information will be in either of these reports is anyone's guess. Barr has stated that he believes it is important for the public to have information about Mueller's findings.
Rosenstein, as Deputy Attorney General, was the one who oversaw Mueller's work throughout much of the investigation. He was also the one who outlined Mueller's authority for the investigation in a memo. This occurred because Jeff Sessions, who was Attorney General at the time, recused himself from the investigation. As the new AG, Barr is now the one in charge.
Rosenstein, who is expected to leave his post in the coming weeks, apparently believes the Justice Department and Mueller's investigation are in good hands.
[Image via Chip Somodevilla/Getty Images]
Have a tip we should know? [email protected]