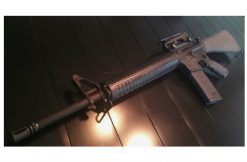 According to police, Adam Lanza killed 20 children and six employees at the Sandy Hook Elementary School in Newton, Connecticut on December 14, 2012. He had various weapons including his mother's Bushmaster XM15-E2S semi-automatic rifle—and later committed suicide when police arrived at the scene. His mother was also murdered. A teacher who survived and victims' families blamed the gun manufacturer for making such a powerful weapon available, and sued in 2014. So, here's the question: Would the "Freedom Group" businesses known as Bushmaster Firearms and parent company Remington Arms be held responsible? The result of a recent court hearing shows that might not be the case.
On Friday, Superior Court Judge Barbara Bellis dismissed the lawsuit. She accepted the defense's argument that a 2005 federal law, the Protection of Lawful Commerce in Arms Act, gave the Remington legal protection. They argued that the law shielded limited a gun manufacturer's liability when crimes are committed with their products.
It's unclear if plaintiff attorney Joshua Koskoff will try for an amended lawsuit. We've reached out to him and the lawyer for Remington, Jonathan Whitcomb, for comment, and will update when we hear back.
[screegrab of the Bushmaster XM15-E2S semi-automatic rifle via YouTube and user "God family and guns"]
–
Follow Alberto on Twitter (@Alberto Luperon)
Have a tip we should know? [email protected]