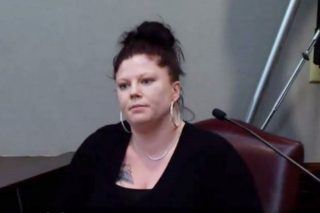 More witnesses took the stand for the prosecution on Friday in the murder trial of Justin Ross Harris. Harris is accused of intentionally leaving his 22-month-old son Cooper in a hot car for hours, where he died. Harris claims it was a tragic accident, but the prosecution is arguing that it was intentional, and that Harris was looking to get away from the responsibility of having children.
–>WATCH TRIAL LIVE ON LAWNEWZ FACEBOOK
Friday's witnesses seemed to be called in support of that theory. Almost the entire day revolved around the testimony of Ray Yeager, a former detective with the Cobb County Police Department, who investigated Harris' phone and the computers of both Harris and his then-wife Leanna. The testimony was dry and highly technical, with the main revelation being that Yeager found evidence that Harris had used a work computer to visit a Reddit message board called "Child Free." The prosecution appears to be using this to assert that Harris was looking forward to living child free after killing his son.
Another part of this theory is that Harris was not faithful to his wife, and was looking to get away from his family altogether. This will eventually lead to discussion of how he allegedly sent sexual messages to several women — including underage girls, for which he's facing charges. But first, the prosecution called up Daniela Doer, a paid escort who said she had been hired by Harris.
Doer described the nature of her business, as well as her personal impressions of Harris. She described sex with him as "vanilla," and said that Harris didn't seem to put much effort into his personal appearance, which is one thing that she remembers about clients.
Court is on break for the weekend, and will resume Monday morning at 8:30am ET. We will continue our LIVE trial coverage and analysis on our Facebook page.
Have a tip we should know? [email protected]