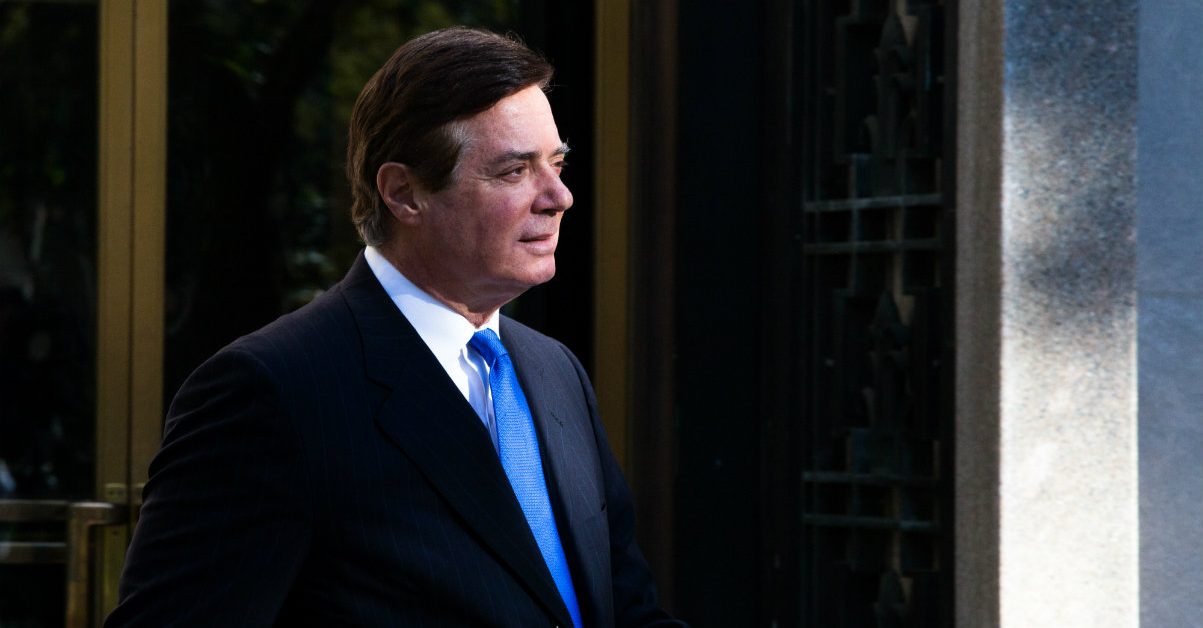 The waiting is over: former Trump deputy campaign chairman Rick Gates, also a long-time associate of Paul Manafort's, took the stand Monday afternoon at Manafort's tax and bank fraud trial in Virginia and admitted the two committed crimes.
Gates admitted as much in an Eastern District of Virginia (EDVA) courtroom. While there was some handwringing at first over whether Team Mueller would even call Gates to the stand, it was never really in doubt that Mueller would call a star witness against former Trump campaign chairman Manafort.
As MSNBC's Ari Melber noted, this represents the first time a top Trump campaign figure testified from the stand that he committed a crime since Robert Mueller's Russia investigation began.
That isn't to say there haven't already been guilty pleas, mind you. Gates, for instance, already pleaded guilty and cut a deal with Mueller that got charges dropped.
Look no further than this exchange between Gates and a Mueller prosecutor to understand why that deal occurred:
Prosecutor: "Were you involved in any criminal activity with Mr. Manafort?"

Gates: "Yes."

Prosecutor: "Did you commit any crimes with Mr. Manafort?"

Gates: "Yes."
Mueller's investigation previously yielded guilty pleas from former Trump campaign advisers Gates and George Papadopoulos, former national security adviser Michael Flynn, Richard Pinedo and Dutch lawyer Alex van der Zwaan. 
Gates claimed he and Manafort had 15 foreign accounts they never reported to the government and that Manafort directed him to not submit necessary forms.
CNN's Jim Sciutto said he witnessed some "cold stares" from Manafort.
Last Tuesday, July 31, Manafort's began their attack on witness Gates' credibility.
Manafort's lawyer Thomas Zehnle said Manafort "plac[ed] his trust in the wrong person," that person being Gates.
Gates and Manafort have a long history of working together going back to the '90s, when Gates was an intern. Fast forward 20 years, and they were doing political consulting work together in Ukraine.
This isn't the only trial Manafort has on his schedule. A separate Washington, D.C. trial is scheduled to begin in September.
Although Mueller's powers in this tax and bank fraud case were questioned by Judge T.S. Ellis III, Ellis eventually read Deputy Attorney General Rod Rosenstein's unredacted memo appointing Mueller as special counsel. Ellis ruled that Mueller was acting within the scope of his investigation by pursuing these charges against Manafort, despite challenges that the charges were unrelated to the Trump campaign.
[Image via Keith Lane and Getty Images]
Have a tip we should know? [email protected]