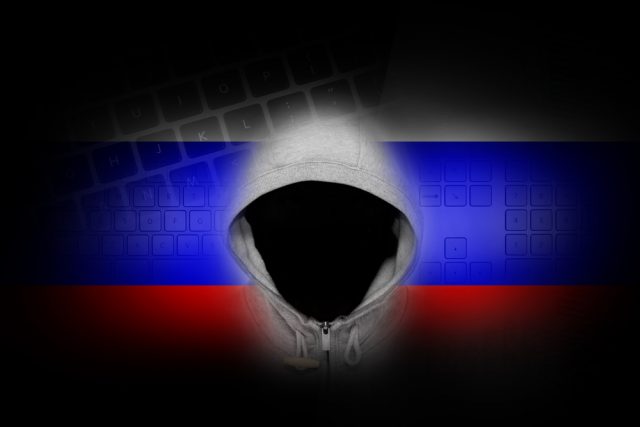 So President Trump may have enjoyed a brief sigh of relief when he saw that Robert Mueller's indictment is only aimed at Russian organizations and Russian individuals. The conspicuous lack of reference to any Americans could allow POTUS to keep the denials going for a bit longer. But former Attorney General, Eric Holder, brought up a good point:
Mueller indictment of Russians starts to fill out the other side. Next: who are the actors in this country. The contours of the conspiracy are starting to be detailed. This is hugely significant.

— Eric Holder (@EricHolder) February 16, 2018
Mueller hasn't completely ignored Americans, though. Also today, Mueller threw out a single-page indictment against American 28-year-old Richard Pinedo, of Santa Paula, California. The indictment alleges wire fraud under 18 U.S.C. S1343. In response, Pinedo has pleaded guilty to one count of identity fraud probe.
According to the Statement of Offense signed by Pinedo, from 2014 to 2017, Pinedo ran an online service called, "Auction Essistance." Auction Essistance helped people get around security features of large online digital payment companies. Pinedo would purchase bank account numbers from someone he knew overseas, and then create bank accounts with stolen identities. Pinedo would then sell those account numbers to other people to the tune of tens of thousands of dollars. These are the facts not just that Mueller has alleged, but that Richard Pinedo has verified as "true and correct" under penalty of perjury.
What does this all mean? Here's one idea:
THREAD: What does the charge (and guilty plea) of Richard Pinedo mean? (Short answer: He aided the Russians and is cooperating with Mueller.)

— Renato Mariotti (@renato_mariotti) February 16, 2018
Pinedo hasn't specifically been accused of any Russian-election-hacking just yet, but he did run a bank fraud scheme and he did traffic stolen U.S. identities and bank information. Oh, and Pinedo's plea means far more than the words of either his indictment or his plea: it means that Pinedo is cooperating with the Mueller investigation. We'll have to stay tuned on where his information goes, but something tells me that a Pinedo-Russia crossover will be coming soon to a theater near us.
This is an opinion piece. The views expressed in this article are those of just the author.
Elura Nanos - Columnist & Trial Analyst, Law & Crime; CEO Lawyer Up