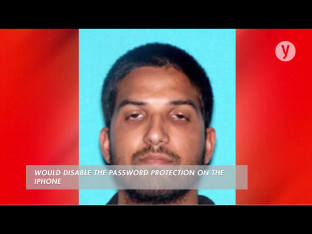 An Israeli tech firm that specializes in mobile forensics is thought to be the mysterious third-party helping the FBI unlock the iPhone used by San Bernardino terrorist Syed Rizwan Farook, according to Yedioth Ahronoth newspaper.
According to the report, sources told the newspaper that the FBI is using the services of Cellebrite, a Tel Aviv based company, in an effort to unlock Farook's iPhone.  The newspaper describes Cellebrite as one of the world's leading companies in the area of digital forensics and says the company previously signed a contract with the FBI to provide decryption technology.
DOJ lawyers late on Monday surprised many observers when they announced that a "non-governmental third party" had presented a method for unlocking Farook's iPhone. A federal judge delayed a hearing scheduled for Tuesday on the ongoing battle between the government and Apple so the FBI could have an opportunity to try the newly discovered technique.  Officials have said they are "cautiously optimistic" that the new method will be successful.
Cellebrite did not respond to requests to comment on the report.
[h/t Yedioth Ahronoth; image via screengrab]
Have a tip we should know? [email protected]