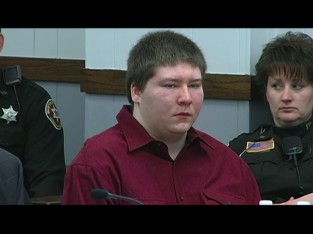 Wisconsin Attorney General Brad Schmiel is still processing a federal magistrate judge's decision to throw out the conviction of Brendan Dassey for the 2005 death of Teresa Halbach.  The judge gave Attorney General Schmiel 90-days to decide whether to appeal the decision or refile charges against Dassey — the state has about 8o-days left to make their decision.
According to People magazine, state attorney general Schmiel spoke out on Tuesday, telling reporters he plans to speak with the Halbach family as part of his process on deciding how to move forward.
"There are a number of directions this case can go and before we make a determination as to which option we'll pursue, we are going to want to give Teresa Halbach's family an opportunity to have some input," Schmiel told reporters, according to People.  "We've been in communication with them. We'll continue to outline all the different options, what the likelihood of best success are for each one."
Dassey originally admitted to killing Hallbach, but his conviction was thrown out earlier this month after a federal magistrate judge ruled his confession was involuntarily obtained.
While highly critical of the investigators conduct, the court made a point not to "ascribe any ill motive to the investigators."  The judge was also careful to state the confession was not involuntary in the sense it was beat out of Dassey.
The judge explained, "Rather than an intentional and concerted effort to trick Dassey into confessing, what occurred here may have been the product of the investigators failing to appreciate how combining statements that they already 'knew everything that happened' with assurances that Dassey was 'OK' and had nothing to worry about collectively resulted in constitutionally impermissible promises."
According to People, Making a Murderer filmmakers began filming season two of the controversial Netflix series the weekend after Dassey's conviction was thrown out.  Although, a premier date has not yet been set.
Have a tip we should know? [email protected]