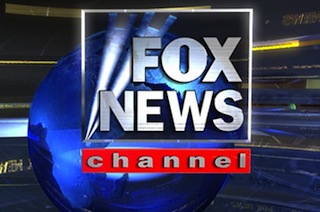 In the wake of the newly filed lawsuit by former Fox News anchor Andrea Tantaros, it has become increasingly clear, from a legal perspective, that Fox News is keeping employed, and even promoting, a huge legal risk.  Bill Shine is now co-President at Fox News after Roger Ailes was forced out amid a torrent of sexual harassment claims. If you've been following the scandal closely, you will know that name very well. He continues to come up amid the allegations.  To be clear, he has never been accused of sexual harassment. Instead, women who worked at Fox have alleged he knew about the harassment, was slow to act, didn't act at all or helped the allegations "go away."  He's denied many of those claims. But, if the latest accusations by Tantaros are true, it's not good. To mitigate the public embarrassment, you would think the Murdochs would want to start fresh. However, instead of finding someone new to install in Ailes' place, they have promoted Shine to an even more senior role within the Fox News hierarchy.  Given what will inevitably be years of legal wrangling with Gretchen Carlson, Tantaros and maybe others, Bill Shine will only make this situation more complicated for Fox News. From what we've heard, he will could open the network up to even more legal liability.
"I would definitely use Mr. Shine's promotion to show that Fox News is not serious about eradicating the reported epidemic of sexual harassment and retaliation in their company," Lisa Bloom, a well-known attorney who has represented dozens of sexual harassment victims told LawNewz.com.  "He would be Exhibit A in my demand for punitive damages."
In her lawsuit, Tantaros alleges that she told Shine, who was Fox News Senior Executive at the time, about Roger Ailes's alleged sexual harassment towards her. In response,  Tantaros contends Shine told her that Ailes was a "very powerful man" and she "needed to let this one go." Bill Shine is one of the named defendants in her case. Her attorney alleges that while Roger Ailes may have been the "primary culprit,"  his actions were condoned by his most senior lieutenants "who engaged in a concerted effort to silence Tantaros by threats, humiliation, and retaliation."
In a previous interview, Shine claimed "Andrea never made any complaints to me about Roger Ailes sexually harassing her."
The Tantaros lawsuit is not the first time Shine's name has come up. In another interview, former Fox News booker Laurie Luhn alleged she was sexually harassed by Roger Ailes for twenty years. She said Shine helped Ailes set-up their private "booking" meetings in New York. Shine has confirmed he set up booking meetings, but says he wasn't aware the two were in a relationship.   Luhn also said that when she suffered a mental break down following years of "psychological abuse" by Ailes, Bill Shine helped arrange a flight to Houston so she could check into the Four Seasons. And there is this, according to the same New York Magazine article:
A high-ranking Fox source confirmed that Fox moved Luhn to New York so Ailes could monitor her. Luhn remembers staying at the Warwick Hotel for six weeks. During this time, she said, Ailes told her he needed to approve all of her outgoing emails. "I'd show him all the emails I'm getting," she recalled. For several weeks, he marked them up and would "dictate exactly" how to respond. "You don't have friends," she recalled Ailes telling her. "I'm your friend. I'll protect you." He told her to also forward her emails to Bill Shine for review, she said. "The second floor" — where top Fox executives work — "was in charge of my life. I wasn't in charge," she said.
Shine also denied that.
New York Magazine reporter Gabriel Sherman, who has been a longtime thorn in the side of Fox News, accused Shine of playing a role in a 'cover-up' of the sexual harassment claims.
"They (Bill Shine and others)  pushed women into confidential mediation, signing nondisclosure agreements in exchange for their contracts to be paid. These women needed to make a living, they signed nondisclosure agreements and as we have seen for the last 19 years, these allegations were not private,"  Sherman said.
Shine's name also came up in the story of former Fox news reporter Rudi Bakhtiar who also claimed she was retaliated against after being harassed by executive, Brian Wilson in 2006.  Bakhtiar eventually settled with Fox News "for an undisclosed amount." However, she broke her confidentiality agreement this summer, and spoke to The New York Times about what happened. In her case, Bakhtiar also claimed she told Shine about the harassment and he encouraged her to report it.
As far as we know, investigators from Paul Weiss are still in the throws on an internal probe. But, it seems the concerns with Shine and some other executives continue to pile up. It remains to be seen what the investigators recommend to the Murdochs and others at 20th Century Fox.  If harassment at Fox is really a "cultural problem" as several of these former reporters/anchors claim, then the Murdochs better weigh their legal options very carefully moving forward.
Editor's Note: This article has been updated to reflect the fact that Shine apparently encouraged Rudi to report her allegations. 
This is an opinion piece. The views expressed in this article are those of just the author.
Rachel Stockman - President / On Air Host