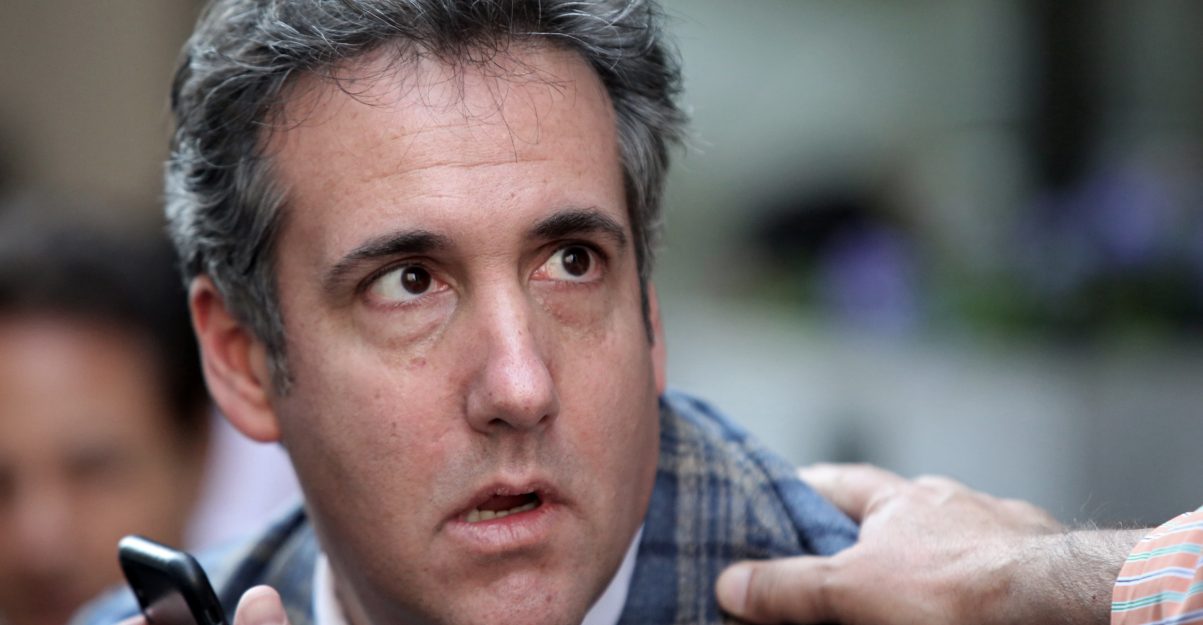 At the end of August, President Donald Trump's former personal attorney Michael Cohen, facing serious prison time amid a federal probe, decided to enter a guilty plea. He said that his former boss "directed" him to commit campaign finance violations by facilitating payments to women in exchange for their silence about relationships with Trump.
President Trump, during an interview with the Associated Press on Tuesday, reportedly said that when Cohen entered that guilty plea he "lied." Cohen pleaded guilty to eight criminal charges related to tax evasion, bank fraud and campaign finance violations. It was the lattermost of the three that attracted the most attention among the general public given the ongoing news-making surrounding the payoffs of porn star Stormy Daniels and former Playboy model Karen McDougal.
The president denied that he "directed" Cohen to commit campaign finance violations not long after Cohen gave sworn testimony about this in the Southern District of New York.
Trump has doubled down on this statement months later by saying that Cohen was "lying" when he testified that Trump directed him to commit campaign finance crimes.
What Trump is saying, then, is that Michael Cohen lied under oath.
Cohen's lawyer Lanny Davis has already responded.
"Trump calling anyone a liar is a compliment," Davis said in defense of his client.
Other repercussions of Cohen's guilty plea were immediately felt, as David Pecker, the CEO of American Media Inc. (parent company of the National Enquirer), swiftly cut an immunity deal. Law&Crime reported in July that the feds were looking into Trump and Cohen's payments to women who claimed to have had affairs with Trump in the past. AMI paid former McDougal $150,000 for her story about a relationship she said she had with Trump as part of a so-called "catch-and-kill" scheme.
It didn't stop there, however, as CFO of the Trump Organization, Allen Weisselberg, also cut an immunity deal, fueling speculation about how deeply this might cut Trump.
[Image via Yana Paskova and Getty Images]
Have a tip we should know? [email protected]