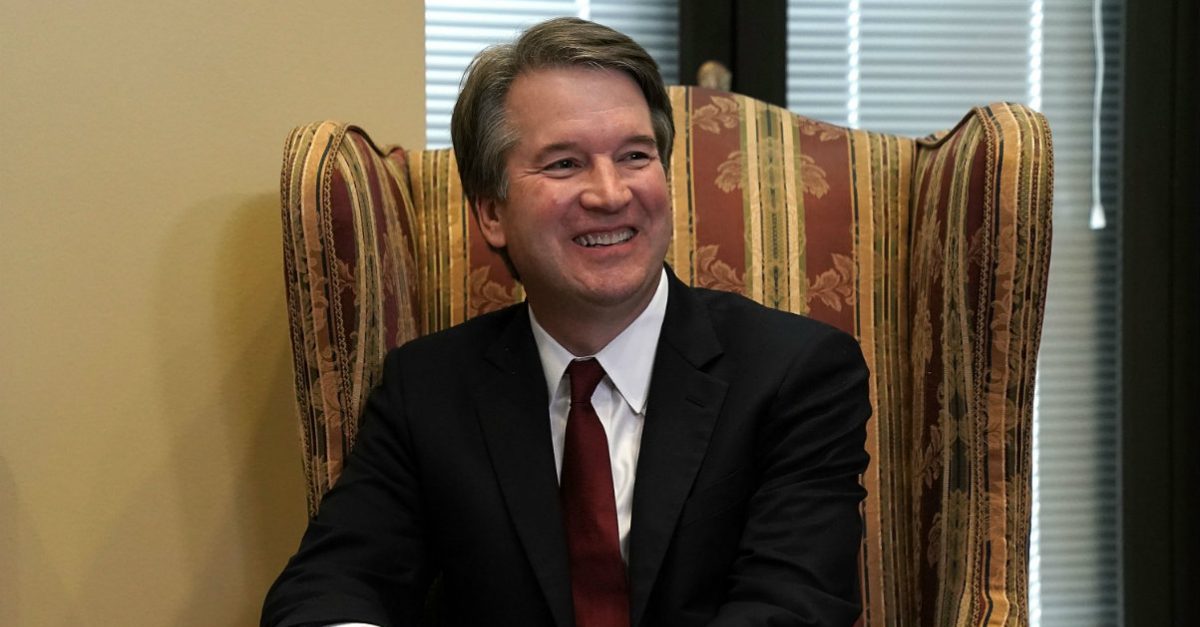 Senator Orrin Hatch (R-Utah) isn't necessarily concerned by Christine Ford's allegations that Brett Kavanaugh tried to sexually assault her when they were in high school. Kavanaugh has repeatedly denied the allegations against him. According to NBC News' Leigh Ann Caldwell, Hatch spoke to Kavanaugh about it, and says the Supreme Court nominee is "honest" and "straightforward."
NEWS: @OrrinHatch just spoke to Kavanaugh and Kavaaugh denies being at the party in question per a Hatch aide.

Hatch told me kavanaugh is "honest" and "straightforward" and said after talkng to Kavanaugh the woman might be "mixed up"

— Leigh Ann Caldwell (@LACaldwellDC) September 17, 2018
According to an aide to the senator, Kavanaugh told him that he wasn't even at the party where he is said to have forced himself on Ford, groped her, and tried to remove her clothing. Caldwell reported that Hatch's impression of the situation after speaking with Kavanaugh is that Ford could be "mixed up" about what happened.
According to Ford, Kavanaugh was "stumbling drunk" at the time.
Ford has stated through her attorney Debra Katz that she is willing to testify publicly before the Senate Judiciary Committee regarding her allegations. Kavanaugh has since said that he too would be willing to testify under oath as well.
Sources told CNN that Kavanaugh has hired attorney Beth Wilkinson to represent him. Wilkinson's previous clients include the NFL in a lawsuit related to player concussions, and former Rep. Harold Ford Jr., who was fired from Morgan Stanley amid rumors of sexual misconduct (the bank cleared Ford of the allegations, reportedly saying the termination was due to "corporate policy").
Note: This article has been updated.
[Image via Alex Wong/Getty Images]
Have a tip we should know? [email protected]