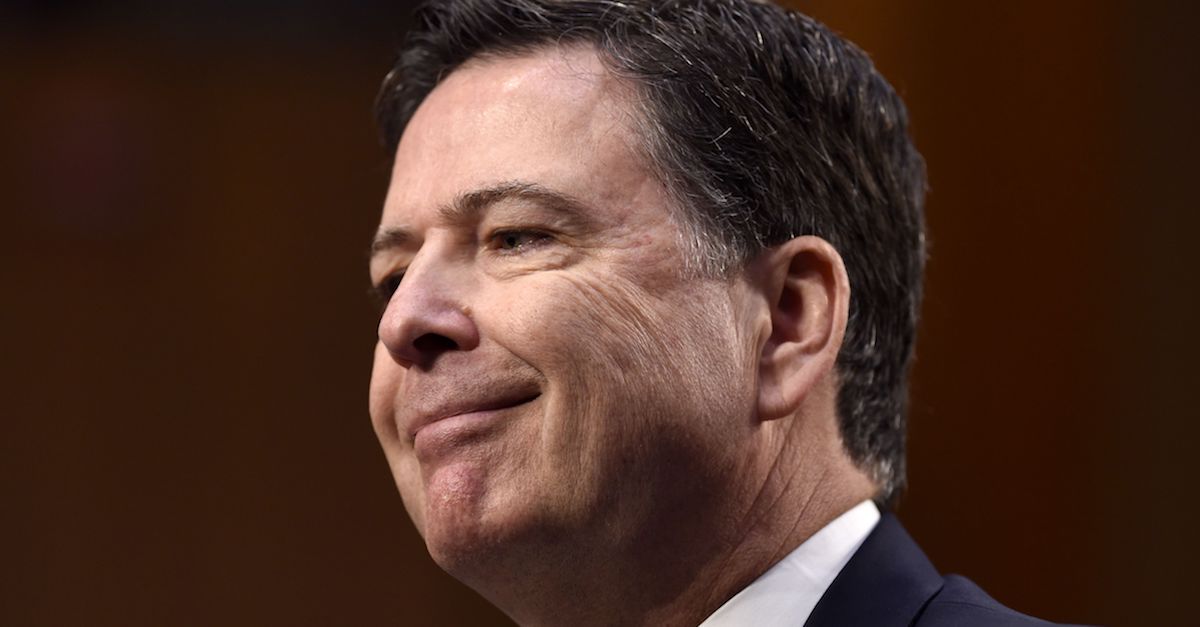 Newly released emails suggest that former FBI director James Comey was advised by top FBI officials to consult with special counsel Robert Mueller prior to Comey's June 2017 congressional testimony.
The fact that Comey met with Mueller before appearing in front of the Senate Select Committee on Intelligence is not news. Various press reports made note of the Comey-Mueller meeting at the time. The recently released Department of Justice (DOJ) emails appear to show some of the thought processes behind that eventual meeting.
Obtained by conservative watchdog organization Judicial Watch, the string of emails dated May 18 and 19, 2017 show then-FBI chief of staff James Rybicki, then-deputy FBI director Andrew McCabe and then-assistant director for the FBI's Office of Congressional Affairs Gregory Brower discussing Comey's pre-planned congressional testimony.
In this string of emails, Rybicki writes to McCabe and others (many of whose names are redacted):
Please see a DRAFT response to Director Comey (below). I will hold pending further direction….

Director:

In response to your emails below we have consulted with executive management here, including the General Counsel, and recommend the following:

1. That your counsel convey any acceptance or declinations to invitations to testify directly to the Committees.

2. That your counsel consult with Special Counsel Mueller to determine the timing of any such testimony and,

3. The Office of General Counsel stands ready to discuss with you in consultation with the Department of Justice and the Special Counsel, institutional privileges or prerogatives that may be presented by any such testimony.
A previous email in the string was sent to Rybicki from a redacted sender, likely Comey. This email reads:
Jim

I just got off a call with Senators Burr and Warner. They would like to have a hearing next Wednesday at which I testify, first in open session and then in closed, if necessary. I asked them not to announce it until I check with FBI/DOJ to see if you want to discuss anything before they do that. I told them I had asked for guidance on any institutional prerogatives and for the opportunity to review any documents FBI has produced that relate to me. I told them I would communicate with them by the end of the day to either ask them to hold announcing the Wednesday hearing or go ahead.

Many thanks.

Jim
[image via SAUL LOEB/AFP/Getty Images]
Follow Colin Kalmbacher on Twitter: @colinkalmbacher
Have a tip we should know? [email protected]