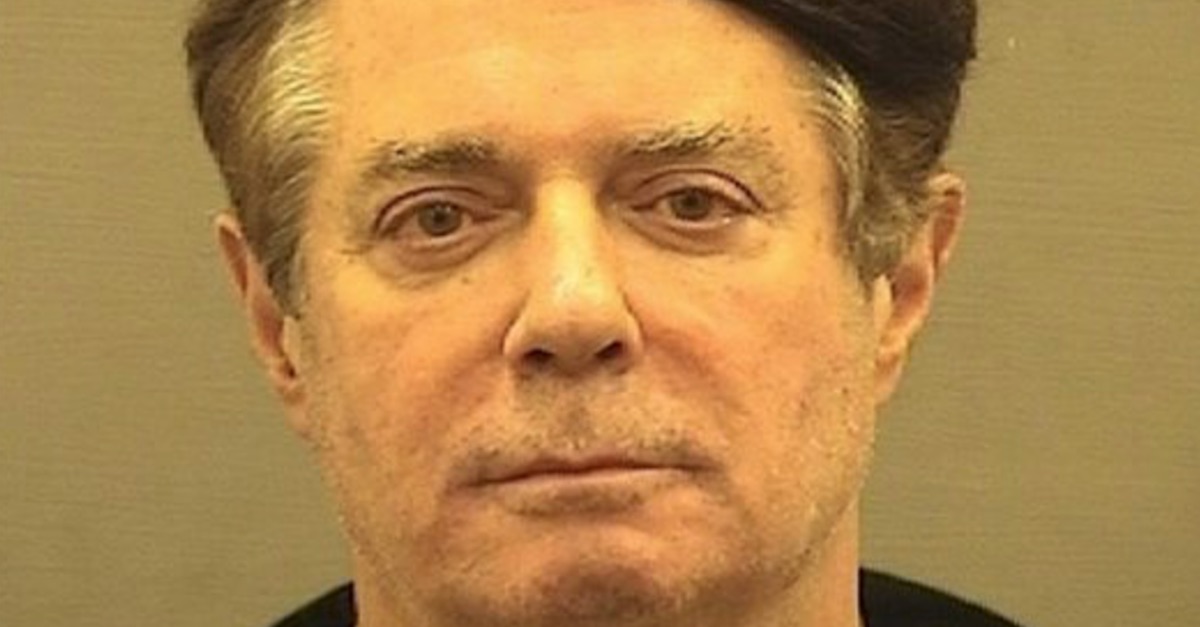 Now that Judge Amy Berman Jackson has decided that former Trump campaign chairman Paul Manafort lied repeatedly to the FBI, Special Counsel Robert Mueller, and Congress, the proverbial ball is in Judge T.S. Ellis III's court.
Mueller reminded Ellis of that on Friday.
Ellis was the Eastern District of Virginia judge who grabbed headlines for his courtroom outbursts and criticism of Mueller's prosecutors. Those prosecutors ultimately convinced a jury that Manafort was guilty of eight bank and tax fraud felony counts. Ellis recently put sentencing on hold in the Manafort case because of a dispute over a breach of Manafort's plea agreement, saying, "Because it appears that resolution of the current dispute in defendant's prosecution in DC may have some effect on the sentencing decision in this case, it is prudent and appropriate to delay sentencing."
Law&Crime explained on Thursday what Ellis likely meant when he said that, and what the options are for the special counsel. Ellis wanted to expedite Manafort's sentencing in the first place because of Manafort's poor health, which has apparently only gotten worse since being behind bars.
Mueller, for his part, seems very ready to close this case.
"On February 13, 2019, the DC Court issued a ruling from the bench regarding whether the government proved by a preponderance of the evidence that Manafort intentionally lied to the government. Specifically, the DC Court determined that he had intentionally lied as to three subject areas, and had not with respect to two others. The DC Court also issued an order," the filing said. "Because the DC Court has determined that Manafort intentionally lied to the government, and the breach of the agreement was conceded by the defendant and found by the DC Court, the government submits there are no outstanding issues warranting delay in proceeding to sentencing before this Court."
"The government is prepared for sentencing at the Court's earliest convenience," Mueller concluded. That's a long way of saying, "Let's get this show on the road, already."
Stay tuned.
Manafort may be subjected to more severe sentencing guidelines in the Eastern District of Virginia due to Judge Jackson's determination.
Mueller Wants to Get Manafo…  on Scribd
[Image via Alexandria Detention Center]
Have a tip we should know? [email protected]