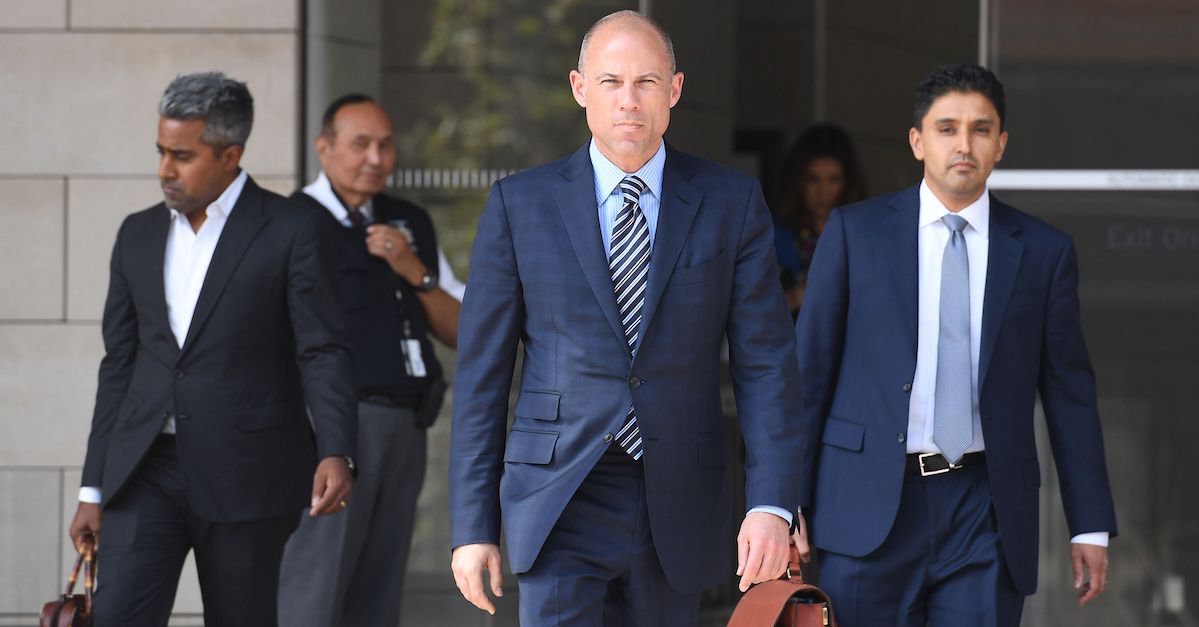 Michael Cohen filed through his counsel Brent Blakely a dismissal of the arbitration claim they forced months ago. You may recall that Cohen and his lawyer claimed that Stormy Daniels could be on the hook for as much as $20 million for breaching the terms of the non-disclosure agreement facilitated by Cohen to silence Daniels about a sexual relationship with President Donald Trump.
Cohen is now trying to make it all go away. According to Avenatti, Essential Consultants LLC, the shell company that Cohen used to pay Daniels $130,000, has "dismisse[d] all claims against respondent Peggy Peterson." Peggy Peterson is Daniels and David Dennison is Donald Trump.
"We just received this dismissal filed by Michael Cohen in the arbitration. This is the same arbitration that I said from day one was bogus. It is also the same arbitration that Sarah Sanders falsely claimed in March Trump had won. She lied and they lied. Repeatedly," Avenatti said.
This comes on the heels of Blakely's remarks on Friday that "Essential Consultants LLC and Michael Cohen [had] effectively put an end to the lawsuits filed against them by Stephanie Clifford aka Stormy Daniels."
"The rescission of the Confidential Settlement Agreement will result in Ms. Clifford returning to Essential Consultants the $130,000 she received in consideration, as required by California law," he added.
Avenatti said then, as he did today, that the move to dismiss arbitration claim was proof that it was "bogus" all along. He said in a Friday filing that the arbitration action was revealed to be "bogus and completely lacking any factual or good faith basis."
He said that the when he argued the NDA was not valid, the defendants were "so confident" that it was that they compelled arbitration and boasted that they could extract millions of dollars from Daniels. Cohen attorney David Schwartz went on TV and said the NDA was valid "multiple times" and that Daniels would pay for violating it.
Avenatti said that all of these threats were "all premised on a giant lie."
"[They led] this Court to believe for six months that they had a good faith basis to assert that the Settlement Agreement was a valid contract, that it was not illegal, and that it had nothing to do with Mr. Trump's 2016 presidential campaign," he said. "The Court cannot simply allow Defendants to exit the case without facing any true consequences or a meaningful inquiry into the truth. The public interest in continuing with this case is self-evident."
[Image via Mark Ralston/ AFP/Getty Images]
Have a tip we should know? [email protected]