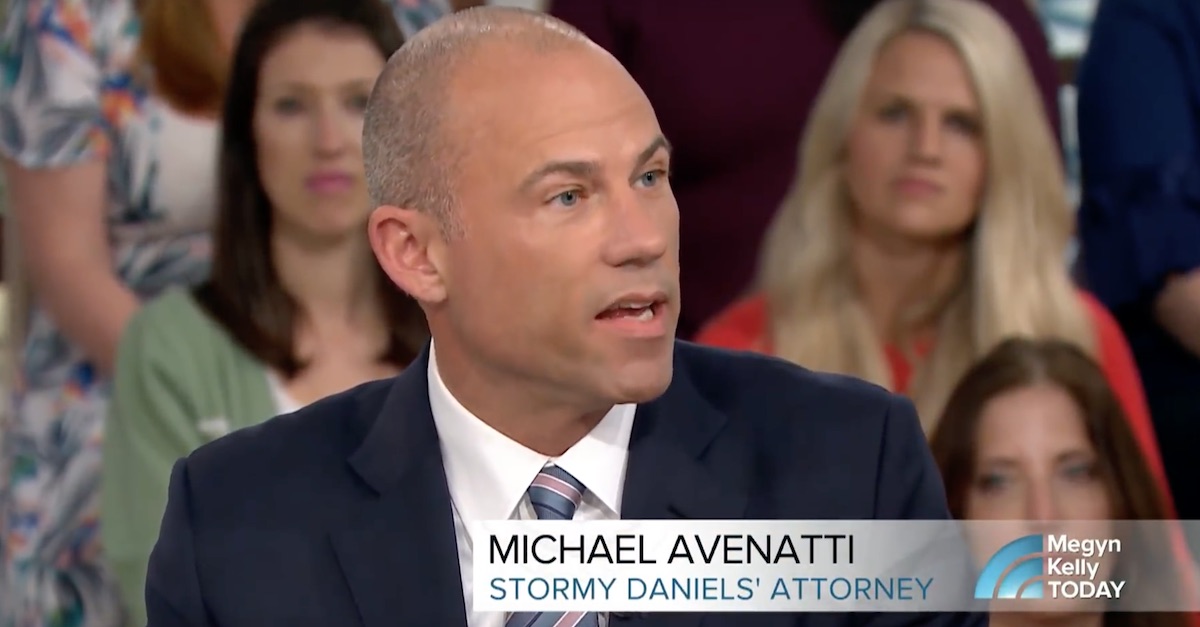 Michael Avenatti, the attorney for Stormy Daniels, just pulled out of trying to get involved in the matter of Michael Cohen's search warrants. For now. He promised to refile "if necessary," if Daniels' motion to intervene is set for a hearing.
JUST IN: In the wake of today's hearing — where Avenatti faced aggressive questioning from Judge Wood and rough opposition from Cohen's lawyers — Avenatti has withdrawn his motion to be admitted for the purpose of representing Stormy Daniels in court in the Cohen matter. pic.twitter.com/oM80534hS3

— Chris Geidner (@chrisgeidner) May 30, 2018
Avenatti had been knocking on the door of this case for quite some time. In a possibly related case, FBI agents raided Cohen's home, office, and hotel room last month. He is being looked at for possible bank fraud and campaign finance violations, according to background sources for The Washington Post. Documents reportedly collected in the search included records connected to a $130,000 NDA payment made to Daniels (real name Stephanie Clifford) in October 2016. She claimed she had an affair with President Donald Trump. Cohen, an attorney known as Trump's "fixer," admittedly paid her $130,000. Indeed, his admission of making the payment led some legal experts to wonder if he left himself open to prosecution for campaign finance violations.
No charges have been filed, but that didn't stop Avenatti from trying to butt in. Until now, he had been applying to be admitted in the Southern District of New York on a pro hac vice basis, which is when an attorney gets temporary permission to work in a jurisdiction where they aren't licensed to practice. Cohen's team tried to keep him out, accusing him of professional misconduct of improperly releasing bank records, and said Avenatti even identified the wrong Michael Cohens. Avenatti denied wrongdoing when Law&Crime reached out for a response.
Before withdrawing his motion, Avenatti, known for his nearly ubiquitous television presence, was warned on Wednesday by Judge Kimba Wood that if he ultimately does get officially involved in Cohen's case in the future, he would have to cease his "publicity tour."
Matt Naham contributed to this report.
[Screengrab via NBC]
Have a tip we should know? [email protected]