The mother of Stephen Smith, the Hampton County, South Carolina, teenager found dead in the middle of a road in 2015, has raised more than $70,000 in the last week to pay for the exhumation of her son's body and a second, independent autopsy while retaining new lawyers to start the investigation into his death anew.
"I just love my son. And, since I couldn't protect him, I'm going to fight for him," Sandy Smith told Law&Crime on Monday.
Questions about the circumstances surrounding Smith's death have never been answered. In the early morning hours of July 8, 2015, a motorist driving on Sandy Run Rd. in Hampton County spotted Smith's body in the road and called 911. Smith's yellow vehicle was parked a distance away with the gas cap unscrewed. The 19-year-old had a cellphone with him and his mother insists he would not have walked along the road to go home.
"He would have called his twin sister. Who is closer to where his body was found in his car. He would have called her and she would have come and got him," Sandy Smith said.
According to reports from the South Carolina Highway Patrol, some officers who arrived on the scene that morning believed Smith suffered a gunshot wound to the head. But an autopsy conducted by pathologist Dr. Erin Parnell determined Smith died as the result of a hit and run, suffering trauma to his head and a dislocated shoulder.
That finding did not sit well with some of the troopers and investigators with members of the highway patrol, who believed Smith was killed elsewhere and his body placed in the road. Some troopers noted that there was no debris found on the road, which likely would have existed had Smith been struck by a vehicle.
"He was a wonderful, amazing son. He was very intelligent. Spontaneous," Sandy Smith said when describing her son. "He was like my world. He loved books, he loved school and he loved his family,"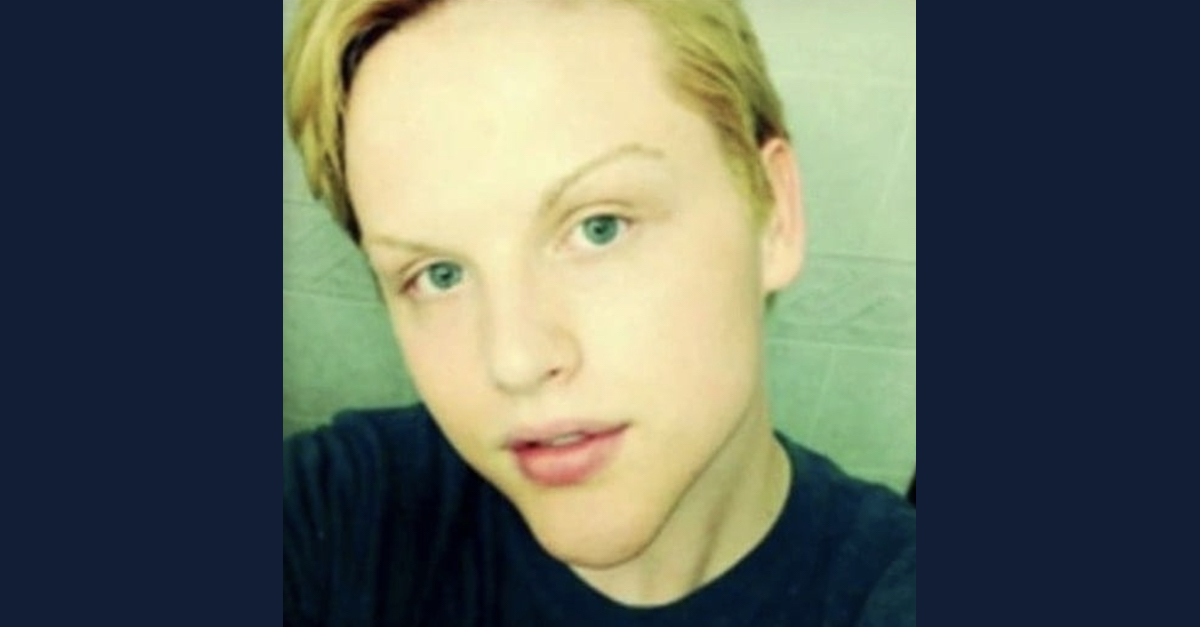 Stephen Smith, an LGBTQ activist and nursing student, died under suspicious circumstances in July 2015.
Smith was studying to become a nurse when he was killed and paying his way through school. He was openly gay and his mother said he was picked on in school for it. But, his mother said he was comfortable with his sexual identity and didn't let the bullying bother him.
Following the murders of Maggie Murdaugh and Paul Murdaugh, South Carolina's Law Enforcement Division, or SLED, opened an investigation into Smith's death. At the time, an agency spokesperson said information had come to light during the Murdaugh investigation which led SLED to open up its own investigation into Smith's death. However, no one with the agency ever said there was a connection between the Murdaugh homicides and Smith's death.
Sandy Smith said SLED agents keep in touch with her about the investigation but can't reveal much since the investigation is ongoing. An agency spokesperson told Law&Crime last week, "Progress has been made. The investigation into Stephen's Smith death is active and ongoing."
As Sandy Smith has waited years for answers, she has decided to take things into her own hands. Last week, she set up a GoFundMe page to raise $15,000 to exhume Stephen's body and have a second, independent autopsy performed to find out once and for all what happened to her son. The page quickly surpassed that initial goal and has now raised more than $71,000.
While the money for the exhumation and autopsy has been raised, a judge would need to sign off on exhuming Stephen Smith's body. Smith's new attorneys will have to petition the court and show cause for why Smith's body should be removed from its final resting place. That process could begin within the next 30 days.
Sandy Smith is now represented by attorneys Eric Bland and Ronnie Richter, who say they are donating their time to the case. Bland and Richter represented the family of the Murdaugh family's late housekeeper and nanny, Gloria Satterfield. They have also represented some of the victims of Alex Murdaugh's alleged financial crimes.
Richter said the remaining money raised by the GoFundMe page will be used to hire investigators, a pathologist, and other experts who can help determine what happened to Smith and who is responsible.
"There's folks forensically who can help us examine all the electronic information from his cellphone and other devices. So it's going to be a full team approach," Richter said Monday. "Most importantly, we need that key component of someone with a national reputation who has done exhumations before. You could do a pathology on an eight-year-old body now and tell us hopefully new information that we didn't know before."
Bland said during a press conference that civil lawsuits could be filed that would give him and Richter subpoena power to conduct depositions and require some people to turn over electronic devices for examination. Bland believes Smith's communications before his death and the communications of others following his death could provide information that solves the case.
"I just want to thank everybody for all the love and the support that they're giving us to get this job done and get it done properly," Sandy Smith said of the people who've donated to the cause.
Meanwhile, Sandy Smith said that she would like to start a scholarship in her son's name with any money that is left from the fund. She said Smith always talked about how expensive the textbooks were for nursing school.
Anyone with information about Stephen Smith's death can call the Bland Richter Law Firm at 843-573-9900.
Meanwhile, on Monday morning, before Sandy Smith and her new lawyers held a press conference, Alex Murdaugh's attorney, Jim Griffin, released a statement on Twitter on behalf of Buster Murdaugh, who was a high school classmate of Stephen Smith and knew one another.
Despite a lack of evidence, the investigative file into Smith's death includes some people reporting unsubstantiated rumors they had heard concerning Buster Murdaugh being somehow involved in Smith's death. However, Buster Murdaugh has never been named a suspect or person of interest in the case. On Monday morning, Buster Murdaugh released a statement saying, "I unequivocally deny any involvement in his death, and my heart goes out to the Smith family."
Buster Murdaugh added, "I have tried my best to ignore the vicious rumors about my involvement in Stephen Smith's tragic death that continue to be published in the media as I grieve over the brutal murders of my mother and brother. I love them so much and miss them terribly."
Eric Bland said Monday they have no knowledge that Buster Murdaugh was involved in any way in Smith's death.
"As we sit here today, Buster is a victim. He lost a mother, a brother, and now his father's in jail. Buster, as we know, has nothing to do with this," Bland said.
Have a tip we should know? [email protected]