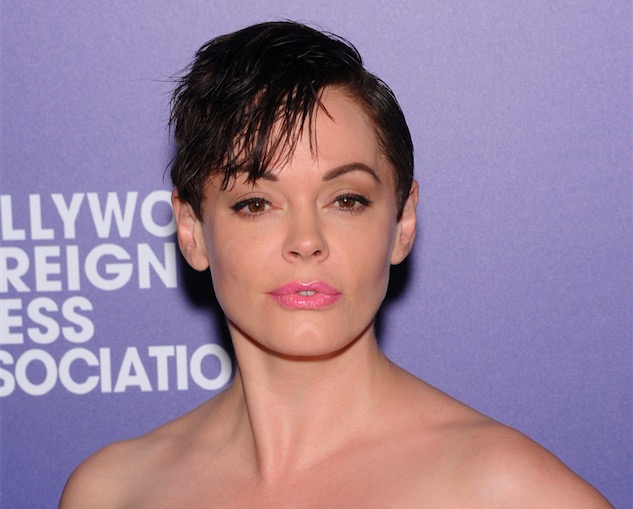 While it would be a monumentally bad public relations move, Harvey Weinstein's lawyers could go after actress Rose McGowan for her recent comments on Twitter accusing the fallen movie mogul of rape. He might even have a case against her and others who are speaking out. That's because many of these women signed non-disclosure agreements.
McGowan said in a series of tweets aimed at Amazon's Jeff Bezos that "I told the head of your studio that HW (Harvey Weinstein) raped me. Over & over I said it. He said it hadn't been proven. I said I was the proof."
1) @jeffbezos I told the head of your studio that HW raped me. Over & over I said it. He said it hadn't been proven. I said I was the proof.

— rose mcgowan (@rosemcgowan) October 12, 2017
According to The New York Times, in 1997, McGowan reached a $100,000 settlement with Weinstein over an incident in a hotel room. Standard legal language in the contract stated that the settlement could "not be construed as an admission." But more importantly, many (all?) of Weinstein's alleged victims were asked to sign "non-disclosure agreements." These agreements prohibit women, like McGowan, from saying anything about what happened or mentioning the fact that the case was settled privately.
We got further proof that McGowan was under such an agreement with Weinstein when she initially refused to reveal her identity to Ronan Farrow citing legal concerns. Farrow wrote the bombshell report in The New Yorker putting evidence forward that at least three woman claimed Harvey Weinstein raped them.
Farrow wrote:
One, a woman who worked with Weinstein, explained her reluctance to be identified. "He drags your name through the mud, and he'll come after you hard with his legal team."
If he wanted to, Weinstein could certainly bring suit against McGowan, and even try to recover some of the settlement money he paid her. This appears to be a breach of contract on her part. However, such a move would be incredibly bad public relations for him.
"Although Weinstein will have the very best legal representation, I would agree that the 'headwinds' against him prevailing in any NDA enforcement suits will be quite strong," Keith Stein a New York-based contracts attorney told LawNewz.com. "Of course, desperate men do desperate things. But the PR against him trying that approach will make him appear even more degenerate. As of now, it already appears that it doesn't matter what any one person may be alleging (Rose, for example), in violation of an NDA, because multiple government and law enforcement agencies are already investigating. Potential witnesses in those investigations are protected in revealing what they know, notwithstanding their contractual obligations to Weinstein."
In other words, if these women wanted to speak with police, Weinstein could not legally enforce the NDA to silence them. That would be against public policy, Stein added.
Bottom line: Weinstein could sue (and some judges might even find he had a case), but it would make him look even more desperate and evil in the eyes of the public.
Have a tip we should know? [email protected]
Rachel Stockman - President / On Air Host