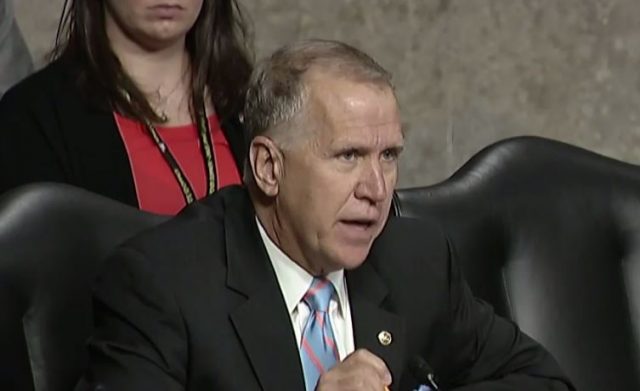 Republican Senators are rolling out a proposal that would provide legal protection for people who were covered by President Barack Obama's Deferred Action for Childhood Arrivals (DACA) program, which was recently repealed by President Donald Trump. While not quite as broad as the "DREAM Act," once pushed by Democrats, it would grant allowances under certain conditions, and create a path to citizenship for those brought to this country illegally by their parents when they were children.
The "SUCCEED Act," as it's being called, would cover those undocumented immigrants who have been in the United States since DACA passed on November 5, 2012, and were under the age of 16. In order to qualify to be deemed a "conditional permanent resident," they'd have to get a high school diploma, pass a criminal background check, pay off or set up a plan to pay off any unpaid back taxes, and submit biometric data to the Department of Homeland Security.
Once achieving that status, these residents would have to maintain it for 10 years, during which they would have to either earn a college degree, serve three years in the military, or be consistently employed. After the first five years, they would have to renew their status, and after 10, they would be eligible for a green card. Once getting a green card, they would have to wait another five years to apply for citizenship through naturalization.
While taking care of those who were covered by DACA, known as "Dreamers," it stops short of allowing their parents to petition the government to remain in the country based on the Dreamers' status. The DREAM Act does include such allowances. The newly proposed legislation would also require Dreamers to sign a waiver giving up immigration benefits if they violate certain terms of their conditional status.
The SUCCEED Act was written primarily by Senators Thom Tillis of North Carolina and James Lankford of Oklahoma and also sponsored by Utah's Orrin Hatch, who authored the DREAM Act.
[Image of Sen. Thom Tillis via screengrab]
Have a tip we should know? [email protected]