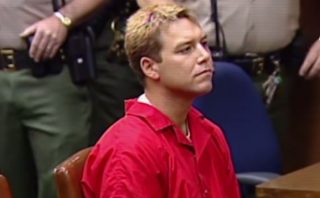 Storied journalist Richard Cole believes Scott Peterson was framed for the murder of his wife Laci and their unborn son, Conner. During a LawNewz podcast debate with the case's lead detective, Jon Buehler, Cole laid out his argument:
[Scott Peterson's] conviction was based on suspicion and emotion–not on evidence. The only real evidence against Scott were the bodies of Laci and Conner showing up in the Berkeley Marina where he had gone fishing. But a look at the condition of the bodies strongly indicates, to me anyway, that they were placed there later.
Investigators with the Modesto Police Department claimed that Peterson wrapped his pregnant wife in a tarp and then sunk her body into the bottom of the Berkeley Marina by attaching four 8-lb weights. Cole notes, "[Police] claimed her body stayed there for three months and then washed up in a storm." The 35-year veteran reporter, who didn't miss a day of the trial, took aim at that theory with six distinct points in favor of Peterson's innocence:
1. The weights just don't add up. Former San Francisco Medical Examiner Boyd Stephens told Modesto Police they were "flat-out wrong" because 30-40 pounds worth of weights would not have been enough to sink a 150-lb body covered in a tarp. Later on, two Fox network anchors attempted to recreate the alleged sinking of Laci Peterson's body under the same circumstances but their imitation body bobbed atop the water.
2. Pacific currents are unforgiving. Stevens also said the body would have never stayed in one place for three months because the tide and currents would have moved it far away from the Berkeley Marina during that time period–even if it had been weighted enough to sink to the ocean floor.
3. Laci's body bore tell-tale marks. "Laci's body had growths on it that showed it had been exposed to air and sunlight for a substantial time. And yet no one had seen a body floating on the bay or on the side of the bay."
4. Conner's age doesn't fit the theory. Cole also noted multiple discrepancies between Conner's measured age at the time of his death and how old he would have been had Scott Peterson killed Laci on the day police allege. He said, "Laci Peterson was 33 weeks pregnant on the day she disappeared–33 weeks–but when Conner was found, not a single expert initially put the baby's gestational age at less than 35 weeks." One panel of experts put his age at nine months. Another said he was a full-term male infant. Yet another said he was a "few days old." After the body was determined to be Conner's, one expert backtracked on her original 35-to-36-week estimate and said the baby was "possibly as early as 33-weeks."
5. Scott's "inexplicable" actions. Cole describes police investigators' theory about Scott Peterson's actions on the day of Laci's disappearance and alleged death as "bizarre." The order of described events bears a listen in full, but Cole's characterization of the police theory essentially hinges upon the idea that Scott murdered Laci early in the day and left her body in plain sight more than once while he shopped online and did some work at his warehouse before tossing her into the Berkeley Marina and then telling police exactly where he had been by providing them with the marina parking ticket.
6. No forensic evidence–period. Finally, Cole notes that police contend Scott Peterson murdered his wife without leaving "a speck of Laci's blood or forensic evidence," anywhere in their home, his truck (where he is alleged to have stored her body during the day and while en route to the marina), or his boat–and that none of them had been cleaned the day in question.
Listen to the full podcast on iTunes hosted by LawNewz founder Dan Abrams.
[image via screengrab]
Have a tip we should know? [email protected]