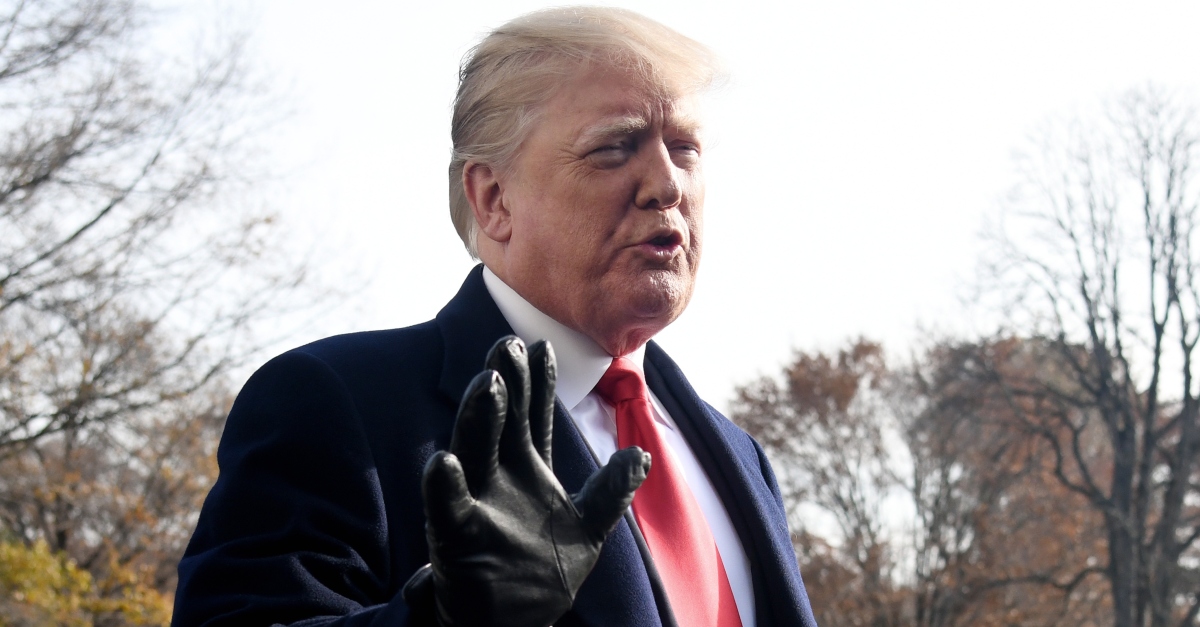 It's been widely reported that President Donald Trump has had members of his campaign sign nondisclosure (NDA) and non-disparagement agreements to keep people from dishing dirt once they leave. The legality of such agreements has been questioned in the media, but now a former Trump 2016 campaign staff member is looking for an arbitrator to weigh in on the matter.
Jessica Denson filed a statement of claim Wednesday that seeks class action status. It says that when she joined Trump's campaign, she and everyone else had to sign agreements that prohibited "extraordinarily broad categories of communications and actions that would otherwise be protected by the Constitution and multiple federal, state and local laws and regulations." Denson claimed that the NDA was meant to protect not just the campaign and Trump himself, but his family and "the companies they own or with which they are involved."
The statement of claim seeks "an Award invalidating, as a matter of federal, state and local law, the ubiquitous non-disparagement and nondisclosure agreements the Campaign required every or nearly every employee, contractor and volunteer to sign."
Denson says the NDA "violates federal, state and local public policy by allowing any Trump Person to impose grievous financial penalties on individuals in retaliation for such individuals' assertion of their statutory rights as employees. " She specifically claims that the campaign used the NDA "to unlawfully retaliate against her for filing a sex discrimination complaint in New York State court." The campaign had brought an arbitration case against her, which she claims they continued even after a judge said it was improper.
The complaint goes on to say the NDA is unenforceable for several reasons, including being an unconstitutional prior restraint on free speech, being overly broad, and also being " procedurally and substantively unconscionable." The NDA allegedly applied not just during employment with the campaign, but "all times hereafter." That poses legal issues, given that after the campaign, several people, from President Trump himself to his daughter Ivanka Trump, are now government actors.
Law&Crime reached out to attorneys for both sides for comment.
Similar agreements have been reported and questioned regarding former Trump staffers such as Omarosa Manigault Newman and Cliff Sims, who each published books about their experiences.
[Image via Olivier Douliery-Pool/Getty Images]
Have a tip we should know? [email protected]