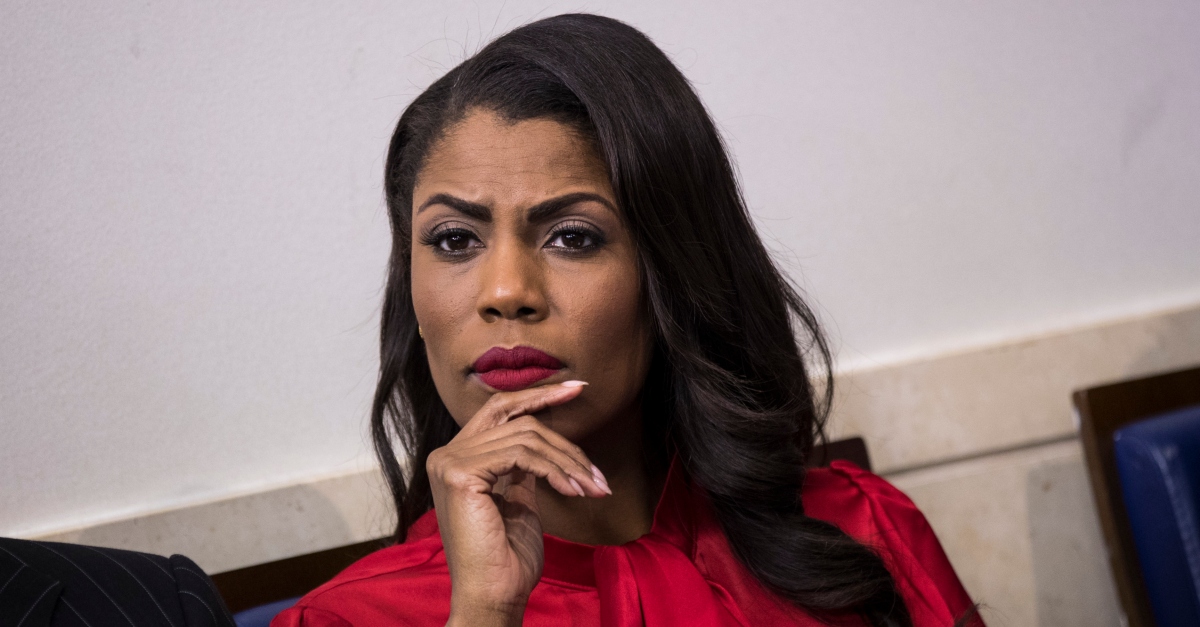 President Donald Trump claimed "wacky" former White House official Omasora Manigault Newman signed a non-disclosure agreement, but could this document stop her from making bizarre allegations about the administration? An ongoing lawsuit in New York State is shedding light on how the arbitration claim against her might play out.
On Friday, a judge ruled that former campaign staffer Jessica Denson's lawsuit could not be moved to private arbitration because her NDA didn't specify that.
"As an initial matter, the Court observes that the arbitration clause confines arbitration to 'any dispute arising under or relating to this agreement,'" Judge Arlene Bluth wrote. "It does not require arbitration for any 'dispute between the parties' or even 'any dispute arising out of plaintiff's employment' [emphasis hers]."
In other words, the agreement might bring up arbitration as a possibility, but it does not require that process.
Denson claimed she was subjected to severe harassment and bullying while working for the campaign.
Omarosa–who worked for the Trump campaign and moved onto become White House Director of Communications for the Office of Public Liaison–is now in a legal battle with the Trump campaign. They filed an arbitration claim against her in New York State, and allege she violated her NDA by disparaging her former employer. Thing is, if her agreement reads the same as Denson's, then this fight might play out in open court.
That assumes the NDA is enforceable in the first place, however.
Attorney and Law&Crime columnist Elura Nanos argued on Monday that such a document was likely illegal since Newman was a federal employee. She argued that it's true the NDA was made with the Trump campaign, not the U.S. government, but added "at the end of the day, what we have is a president attempting to use a legal contract to silence a former federal employee about her experience working in the White House."
[Image via Drew Angerer/Getty Images]
Have a tip we should know? [email protected]