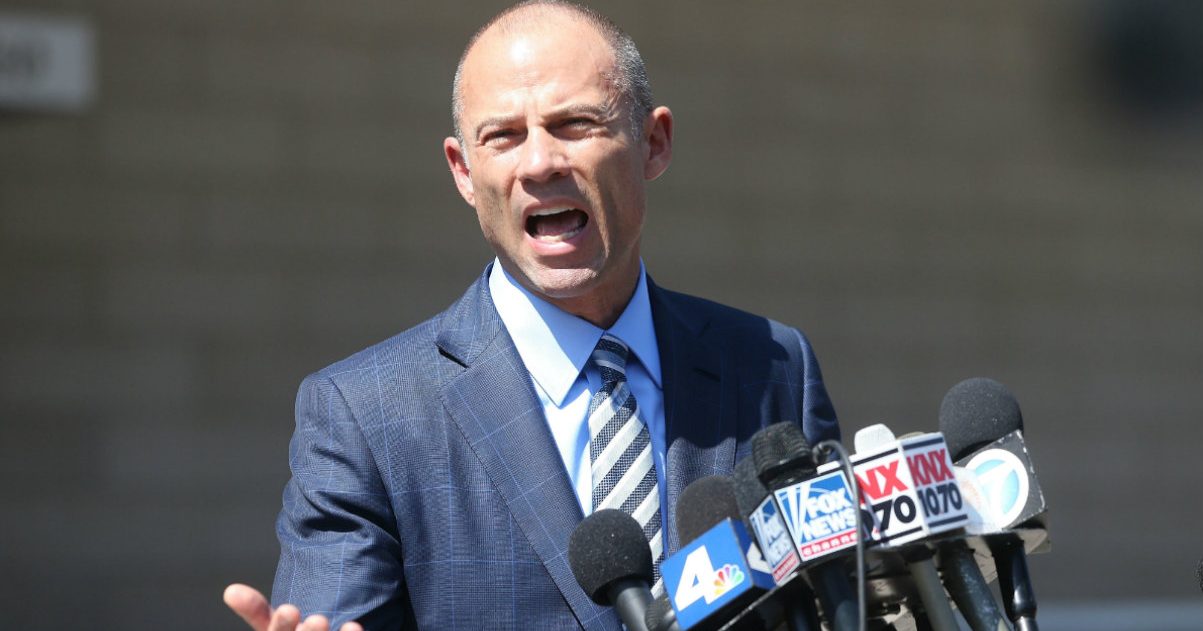 A spokesman for former Stormy Daniels attorney Keith Davidson has responded to news that a lawsuit was filed against him on Wednesday by thanking Michael Avenatti for releasing him from the chains of attorney-client privilege so the truth can finally come out.
Davidson spokesman Dave Wedge told Law&Crime that the American people can learn the "entire truth" now that this lawsuit has been filed.
"This outrageously frivolous lawsuit is yet another desperate attempt by Michael Avenatti to continue his 'publicity tour,' as well as divert attention from the recent allegations against him relating to bankruptcy proceedings and the failure to withhold millions of federal employee taxes," Wedge said. "That said, Attorney Davidson is very happy that he has filed this lawsuit because he strongly believes that the filing constitutes a full and complete waiver of the attorney-client privilege."
"Thankfully, the truth can now finally come out to rebut the false narrative about Attorney Davidson that Mr. Avenatti has been pushing in his more than 175 television appearances and countless other media interviews," he said. "Attorney Davidson believes that the American people deserve to know the entire truth – and they soon will. This lawsuit has made that happen."
"He once again has demonstrated that he doesn't know the law," Avenatti said in response.
There were a few notable things in this statement.
One was the specific use of the words "publicity tour" in quotations.  The words were used exactly one week ago in a New York courtroom, where Judge Kimba Wood notably told Avenatti he would have to cancel his "publicity tour" if he wanted to continue being heard on the matter against Michael Cohen there. Avenatti ended up withdrawing his motion to appear pro hac vice, promising to refile if necessary.
Another notable was the mention of bankruptcy proceedings involving the firm Eagan Avenatti. Avenatti has said the reporting about the $10 million judgement against the firm was "sensational" and irrelevant given that the firm representing Daniels is Avenatti & Associates, APC.
Trump attorney Joanna Hendon's filing last week showed that Avenatti and another attorney, Ahmed Ibrahim, were using Eagan Avenatti email addresses and email signatures while engaged in a discussion about setting up a meeting with Trump attorneys, rather than an email or signature for the firm Avenatti & Associates, APC.
Hendon said this showed Avenatti was being "misleading with the court" and raised questions about his credibility.
Avenatti told Law&Crime at the time that this discrepancy had a simple explanation.
"Old news. Check the docket as to which firm represents Ms. Clifford. We simply used the wrong signature block," he said. The docket of a filing from March in California and it does show that Avenatti & Associates, APC is representing Daniels.
The third and perhaps most eye-opening thing is that the lawsuit is being welcomed.
Wedge has previously told Law&Crime that Davidson was "unable at this time to respond point-by-point to each one of the numerous false and misleading accusations made by him over the last several months" and accused Avenatti of using Twitter to "launch defamatory charges against Attorney Davidson, knowing full well that Attorney Davidson cannot respond."
Now Davidson et al. are saying that he can respond and that's a good thing.
Earlier Wednesday Daniels alleged that Davidson "colluded" with Michael Cohen and tried to set up an appearance on Sean Hannity's show.
The filing showed that Daniels accused Davidson of communicating with Cohen for his benefit despite representing her and putting together the nondisclosure agreement (NDA).
"Mr. Davidson abdicated his role as an advocate and fiduciary of his client Ms. Clifford and instead elected to be a puppet for Mr. Cohen and Mr. Trump in order to advance their interests at the expense of Ms. Clifford," the lawsuit reads. Daniels accused Davidson of violating attorney-client privilege by tipping Cohen off to the fact that she was getting a new lawyer.
Last Friday, Avenatti released emails that showed Davidson had been keeping Cohen in the loop and vice versa on press inquiries about Daniels as recently as February.
The emails showed that Davidson forwarded an email to Cohen when contacted by CNN and Cohen forwarded an inquiry to Davidson when the Associated Press had questions. CNN asked Davidson questions like whether the $130,000 for Daniels' silence came from Trump's personal funds, Cohen's funds, the Trump Organization or the Trump campaign.
Davidson was still representing Daniels at the time he forwarded the CNN inquiry.
In a second email from February, Cohen forwarded AP questions about the breach of the NDA. They asked if Cohen disputed if the contract was breached, if he would release Daniels from the NDA or if he could address whether this was a "shakedown."
[Image via Mario Tama/Getty Images]
Have a tip we should know? [email protected]